Text and images by John Gunnell
Ford trumped everyone when they introduced the Mustang and founded the pony car market segment. After that, it had the market all to itself for a while. The Ford Mustang became the best-selling new car in history, and everyone else scrambled to catch up. By 1968-1969, Chevy, Pontiac, Plymouth, Mercury and even AMC were contenders, and Dodge Division's lack of a pony car stuck out like a canker sore. It wasn't that Dodge didn't know it needed a pony car. Work on the Challenger design project actually got underway in 1967, when executive stylist Bob Brownlie brought a clay model of a generic pony car into the Dodge design studio. Instead of model badges, this clay had the word "name" spelled out on it. "Dodge is entering the sporty car field," Brownlie told his young designers. He instructed them to use their imaginations to give the clay mock-up its final shape and, of course, a model name, but neither happened overnight. Sketches for the final car ranged from a Vega-looking coupe to a Torino-looking semi-fastback to a Buick Riviera-looking hardtop with a short, low, wide-bodied look.
As the Challenger was being designed, Brownlie championed what he called "road appearance," with a long nose, short deck and Italian design flavor. "Challenger not only looks sporty, but will perform as such," Brownlie told Motor Trend in September 1969. "In this car, we've combined advanced engineering and advanced styling and haven't had to compromise either philosophy."
Dodge general manager Robert McCurry was counting on Brownlie's crew to create a market-shaking new car that would make 1970 "Dodge's best year ever." McCurry was excited about having the Challenger
Published Sep 15th, 2017
More Classic Car News & Article Categories:
Related Articles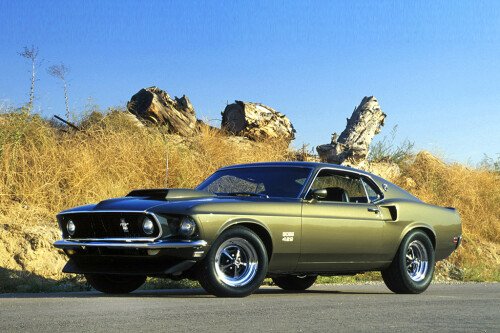 We've compiled a list of the greatest muscle cars of all time. Did your favorite make the list? Ask 20 muscle-car aficionados to identify the "best" muscle car of all time and you'll get 20 different answers.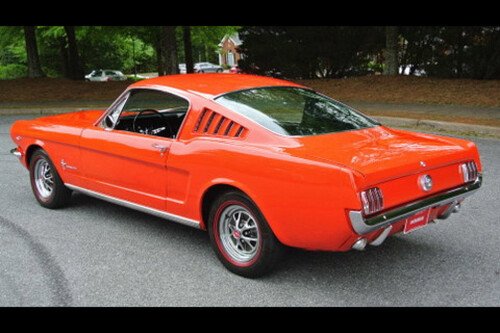 The Shelby GT350 wasn't the only high-performance Mustang available if you wanted a fast pony.
Advertisement
×
Dodge's Real "Black Belt" Car