‹ Go back
Dare to Be Different! - Introduction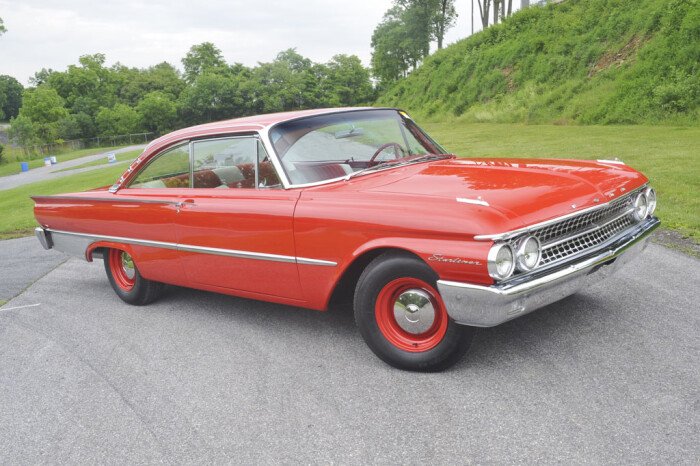 Photos by Jerry Heasley


Muscle cars, by nature, are different from other cars, though they started out as pretty conventional passenger cars. When the Big Three horsepower wars heated up, larger-displacement, more powerful engines found their way into these cars. When displacement and raw horsepower came up a little short, engineers started stuffing the big engines into smaller cars such as intermediates and pony cars. That's when the muscle car era of the Sixties and early Seventies really took off.

The muscle car milieu is vast, far beyond the high-profile Hemi 'Cudas, Challengers, Chargers, Road Runners, GTOs, Boss Mustangs, LS6 Chevelles, Shelbys, Yenkos, COPO Camaros, and other superstars. The high-dollar, iconic muscle cars get a disproportionate share of the limelight and magazine coverage, but there are huge numbers of lesser-known muscle cars (or alternative versions of the headliners) available for a fraction of supercar prices.

The theme of these eleven mini features is "Dare to Be Different," but it could also be classified as thinking outside of the box. That phrase applies to both the original designers and to current collectors. When people complain about all the neat cars being taken or being beyond their financial grasp, they're not using their imaginations. There are huge numbers of fun muscle cars located slightly off the beaten path.

High profile muscle cars tend to fall within the 1964-1971 time frame, but there were great cars built before the 1964 GTO and after the last 1971 Judge. By expanding one's search to the early Sixties and early-to-mid Seventies, the opportunities for a fun, affordable muscle car are greatly increased.

Mid-size and ponycar body styles dominate much of the high profile muscle car action, but by including fullsize and compact models, the choices increase dramatically. Big cars with big engines and smaller cars with potent small-blocks can still compete on a horsepower-to-weight basis with many superstar muscle cars.

In the case of fullsize muscle cars, they have huge interiors and trunks big enough to serve as storage lockers. There was no worry about excess baggage fees when traveling cross-country in one of these land yachts. Mini cars were rare oddities; Americans in the Sixties liked driving comfort comparable to their living rooms.

Detroit auto manufacturers tried to have a brand or model for every pocketbook. Toward that goal, they had many models within a brand (e.g. Chevy or Ford), and they kept costs reasonable by building similar versions for the corporation's different brands. Examples include Mustang and Cougar, Camaro and Firebird, Chevelle, Tempest, Cutlass, and Skylark for GM intermediates, and almost all Mopars were available in Dodge and Plymouth wrappers.

Using this model of wide parts interchangeability allows price-conscious enthusiasts to have a great muscle car experience at a reasonable price point. An added value of daring to be different is that people tire of seeing the same popularity leaders and actually pay more attention to a unique muscle car, making these a fun way to enjoy the muscle car experience.




Dare to Be Different! - 1961 Ford Starliner
An excellent muscle car for any Ford fan looking for something different.


Dare to Be Different - 1961 Pontiac Ventura
A little known and often overlooked precursor to the Pontiac performance timeline.


Dare to Be Different - 1964 Pontiac Grand Prix
Different enough to be unique, but so handsome as to be universally admired.


Dare to Be Different - 1966 Dodge Polara 500
A competitor to the Ford Galaxy 500 and the Chevy Impala that demands a second look.


Dare to Be Different - 1968 Chevy Impala SS 427
A viable alternative that's still daring and different.


Dare to Be Different - 1969 Chevrolet El Camino SS 396
A different way to enjoy muscle car ownership at bargain prices.


Dare to Be Different - 1969 Mercury Cougar Eliminator
An excellent way to enjoy some of the finest engines Ford Motor Company ever produced.


Dare to Be Different - 1970 Dodge Swinger
Power-to-weight ratio makes this A-body a great choice.


Dare to Be Different - 1971 AMC Hornet SC/360
This a one-year wonder was a daring exercise for AMC.


Dare to Be Different - 1972 Ford Gran Torino Sport
Thanks to Clint Eastwood this overlooked muscle car is back in the spotlight.


Dare to Be Different - 1972 Buick GS 455 Stage 1
Is this one of the most underrated muscle cars ever?
Published Dec 7th, 2015
More Classic Car News & Article Categories:
Related Articles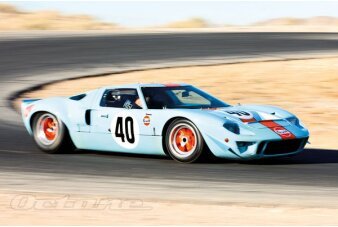 While every factory Ford GT40 is special, some are more special than others.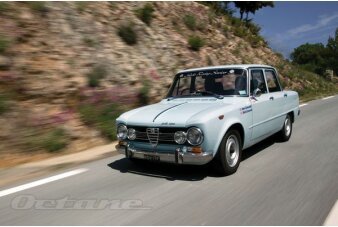 For the Linwoods historic rallying seems to come naturally.
×
Dare To Be Different! - Introduction