‹ Go back
Dare to Be Different - 1972 Gran Torino Sport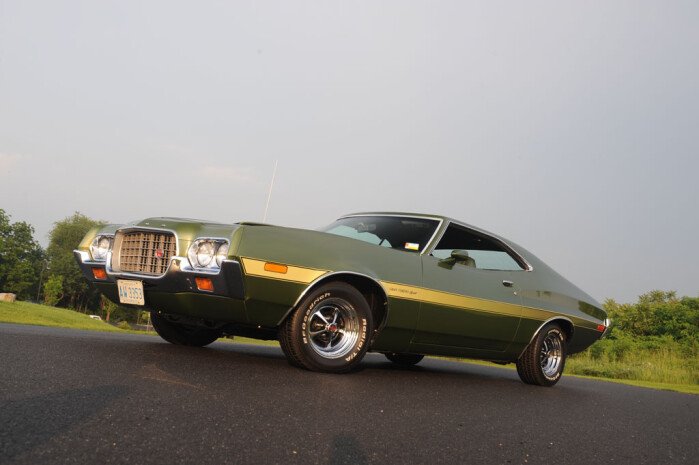 Photos by Jerry Heasley


The original muscle car era was rapidly winding down by 1972, but there were still several fine, if somewhat detuned, offerings. The uniqueness of 1972 muscle cars makes them as interesting as their quicker forbearers.

Ford's Torino line was restyled for 1970, resulting in one of the more handsome models of the era. The cars were considered intermediates, but they were plenty big. Engines were still huge, up to 429 cubic inches. The CJ versions were offered in Ram Air and non-Ram Air versions, with both of them rated at 370 horsepower. The top engines returned for the mildly revised 1971 Torino (grille and trim), but by 1972, the big inch, big horsepower engines were history. The change to SAE net horsepower ratings didn't help things, but lower compression ratios were also to blame.

In 1972, the Torino GT became the Gran Torino Sport, which is the model name for the beautiful example featured here, owned by Anthony Lularz. The 1972 Torino was restyled, although it still had a strong resemblance to the 1970/1971 body. The most notable difference is the small grille, which is somewhat reminiscent of the popular 1970-1973 Camaro Rally Sport styling. This one-year grille treatment is a favorite of many Seventies Ford enthusiasts.

By 1972, the once-mighty 429 had been reduced to a low-performance engine rated at 205 horsepower. The high performance engine was the 351 Cobra Jet with Ram Air, as seen in Anthony's Gran Torino Sport. It's rated at 248 horsepower and is a "Q" code engine. The 351 CJ was new for 1972.

Unique features on the 351 CJ included a special intake manifold with a Motorcraft 750 cfm carburetor, a special camshaft and valvetrain, four-bolt main bearings, and dual exhaust. The 351 CJ was the only Torino that could be equipped with a manual four-speed transmission. That rare combination is present in the feature car. A Hurst shifter resides in the center console.

Gran Torino Sports all came with the handsome hood scoop, but only the rare Ram Air models were functional. The bold reflective color-coordinated laser stripe (optional) and Magnum 500 wheels contribute to the car's handsome styling.

The 1972 Gran Torino Sport is a uniquely-styled, distinctive muscle car that, while not the last of the Torino line, certainly serves as a bookend to the era of great Torinos. 




Dare to Be Different! - Introduction
The Wide, Wide World of Muscle Cars


Dare to Be Different! - 1961 Ford Starliner
An excellent muscle car for any Ford fan looking for something different.


Dare to Be Different - 1961 Pontiac Ventura
A little known and often overlooked precursor to the Pontiac performance timeline.


Dare to Be Different - 1964 Pontiac Grand Prix
Different enough to be unique, but so handsome as to be universally admired.


Dare to Be Different - 1966 Dodge Polara 500
A competitor to the Ford Galaxy 500 and the Chevy Impala that demands a second look.


Dare to Be Different - 1968 Chevy Impala SS 427
A viable alternative that's still daring and different.


Dare to Be Different - 1969 Chevrolet El Camino SS 396
A different way to enjoy muscle car ownership at bargain prices.


Dare to Be Different - 1969 Mercury Cougar Eliminator
An excellent way to enjoy some of the finest engines Ford Motor Company ever produced.


Dare to Be Different - 1970 Dodge Swinger
Power-to-weight ratio makes this A-body a great choice.


Dare to Be Different - 1971 AMC Hornet SC/360
This a one-year wonder was a daring exercise for AMC.


Dare to Be Different - 1972 Ford Gran Torino Sport
Thanks to Clint Eastwood this overlooked muscle car is back in the spotlight.


Dare to Be Different - 1972 Buick GS 455 Stage 1
Is this one of the most underrated muscle cars ever?
Published Dec 7th, 2015
More Classic Car News & Article Categories:
Related Articles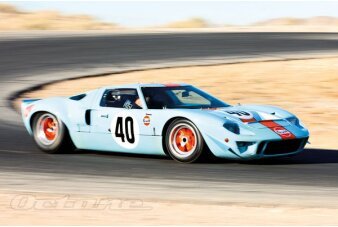 While every factory Ford GT40 is special, some are more special than others.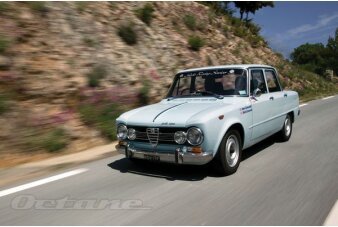 For the Linwoods historic rallying seems to come naturally.
×
Dare To Be Different - 1972 Gran Torino Sport