‹ Go back
Dare to Be Different - 1972 Buick GS 455 Stage 1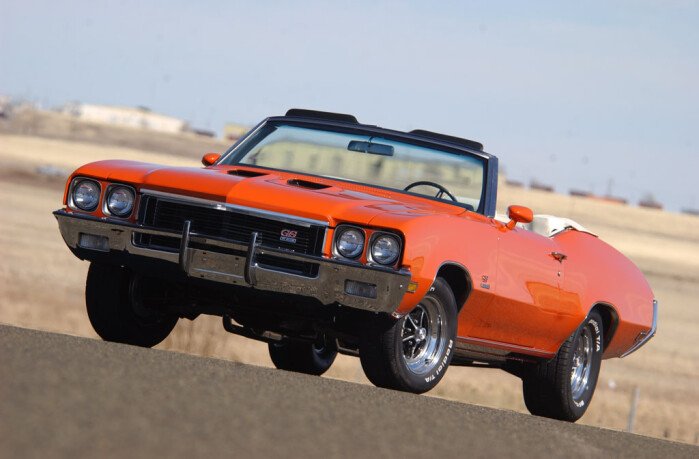 Photos by Jerry Heasley


Buicks were among the most underrated muscle cars of the entire era. Maybe it was due to their brand association with older, more conservative buyers, but whatever the reason, it was totally undeserved. Buick engines have always been very strong and loaded with torque. In fact, Buicks were known as the "Kings of Torque." Buick engines of the Sixties and early Seventies are rolling testimonials of this.

Original buyers of Buick GS 455 Stage 1 cars were daringly different. These cars seemed constrained by Buick's conservative, older customer base image, but had enough raw horsepower and torque to spank almost any youth-oriented muscle car. More than a few GTO and Road Runner owners were dumbfounded when "Dad" dusted them at a stoplight in his Buick GS 455.

With minor exceptions (the 1968-1969 body style), the midsize Buick Skylarks were some of the most handsome GM intermediates. The lines are clean and crisp with excellent flow. Their styling has held up very well, especially on the 1970-1972 models. This series includes the 1970 Buick GSX Stage 1 – most commonly seen in its Saturn Yellow livery.

David Horn's bright orange 1972 GS 455 Stage 1 convertible is equally hard to miss. These bright colors contradict the more sedate image fostered by the metallics and darker Buick colors. As much fun as the bright colors are, they make it hard to slip by unnoticed.

Convertibles weigh more than sedans and hardtops, so they weren't the first choice of serious muscle car owners back in the day. Nowadays, convertible popularity has greatly increased, because owners are more about weekend cruising than daily stoplight-to-stoplight blasts.

Any Stage I 455 Buick is very well equipped for acceleration challenges. Even though compression ratios dropped noticeably from 1970 to 1972 (10.0:1 to 8.5:1) the torque output for Stage 1 engines was still listed as 510 lb-ft at a low 2,800 rpms. Grand Sport 455 Buicks are stout coming off a starting line or leaving a stoplight. David's Buick has an automatic transmission, which is most commonly found in these cars. The automatic is a good choice, as it fits well with luxury cruiser aspect of this grownup's muscle car.




Dare to Be Different! - Introduction
The Wide, Wide World of Muscle Cars


Dare to Be Different! - 1961 Ford Starliner
An excellent muscle car for any Ford fan looking for something different.


Dare to Be Different - 1961 Pontiac Ventura
A little known and often overlooked precursor to the Pontiac performance timeline.


Dare to Be Different - 1964 Pontiac Grand Prix
Different enough to be unique, but so handsome as to be universally admired.


Dare to Be Different - 1966 Dodge Polara 500
A competitor to the Ford Galaxy 500 and the Chevy Impala that demands a second look.


Dare to Be Different - 1968 Chevy Impala SS 427
A viable alternative that's still daring and different.


Dare to Be Different - 1969 Chevrolet El Camino SS 396
A different way to enjoy muscle car ownership at bargain prices.


Dare to Be Different - 1969 Mercury Cougar Eliminator
An excellent way to enjoy some of the finest engines Ford Motor Company ever produced.


Dare to Be Different - 1970 Dodge Swinger
Power-to-weight ratio makes this A-body a great choice.


Dare to Be Different - 1971 AMC Hornet SC/360
This a one-year wonder was a daring exercise for AMC.


Dare to Be Different - 1972 Ford Gran Torino Sport
Thanks to Clint Eastwood this overlooked muscle car is back in the spotlight.


Dare to Be Different - 1972 Buick GS 455 Stage 1
Is this one of the most underrated muscle cars ever?
Published Dec 7th, 2015
More Classic Car News & Article Categories:
Related Articles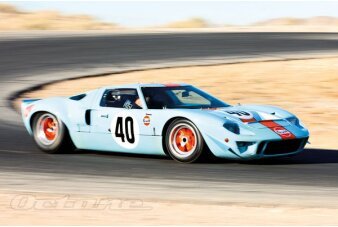 While every factory Ford GT40 is special, some are more special than others.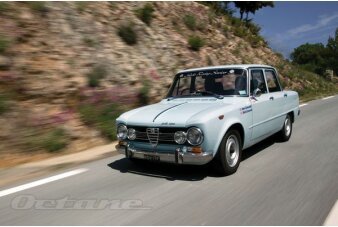 For the Linwoods historic rallying seems to come naturally.
×
Dare To Be Different - 1972 Buick GS 455 Stage 1