‹ Go back
Dare to Be Different - 1971 AMC Hornet SC/360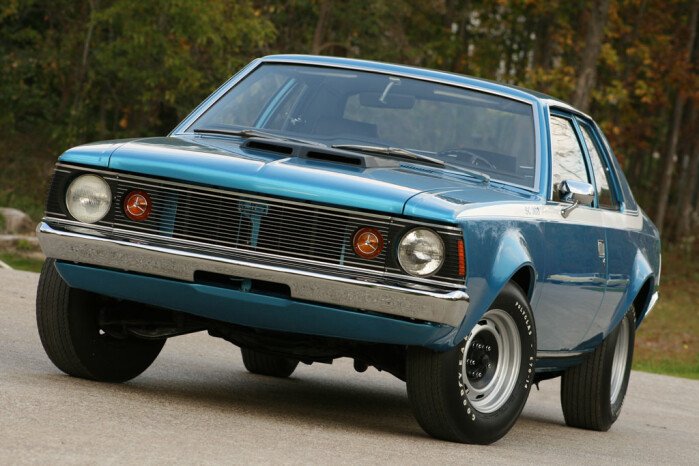 Photos by Jerry Heasley


In the "dare to be different" department, American Motors was about as daring as anyone. They had to take chances because AMC was clearly running fourth in a three-man race. The late-Sixties/early-Seventies weren't boom times at AMC; they didn't have great resources for radical product changes. Instead, they made the most effective use of the cars and materials they had.

Examples of AMC's daring include the 1968-1970 AMX, the 1969 SC/Rambler, the 1970 Rebel Machine, the 1965-1967 Marlin, and 1971 Hornet SC/360. AMC made excellent use of their super bold red, white and blue graphics. You could spot the patriotic tri-color AMX models a mile away. They also marketed some "Big Bad" AMX models in near-fluorescent colors.

Mark Weymouth's 1971 AMC Hornet SC/360 featured here is a big step back from the flashy neon colors and the patriotic paint jobs. The approach here is one of stealth – you needed to be on top of contemporary muscle car offerings to know that the SC/360 wasn't just some stripe job on a budget AMC. The Ram-Air hood scoop was real, feeding fresh air to a 285hp 360ci V-8. A 4-speed Borg-Warner manual transmission with a Hurst shifter was standard (an optional automatic transmission was also available). The Dana Twin-Grip differential could be ordered with gears as high as 3.91:1.

The SC/360 had a curb weight just north of 3,000 pounds. That low weight, combined with the willing 360 V-8, made 14-second quarter mile times easy. That was excellent straight-line performance for the time, especially given declining power ratings in the face of rapidly increasing insurance rates. The little Hornet managed to sneak under most insurance surcharges and it was capable of mid-to-upper teens for highway fuel economy on regular gas.

The Hornet SC/360 was equipped with a factory handling package, so it did well on curves, too. The base price was under $3,000, even with the optional 285hp Go-Package, and styling was pleasant, so the Hornet SC/360 should have been a big seller. Sales projections were for 4,000 to 10,000 units, but only 784 were sold.

AMC's Hornet SC/360 was a one-year wonder – it was daring, different, and quick, but it didn't deliver the necessary sales to keep it alive. Rarity makes a Hornet SC/360 a unique muscle car well worth owning today.





Dare to Be Different! - Introduction
The Wide, Wide World of Muscle Cars


Dare to Be Different! - 1961 Ford Starliner
An excellent muscle car for any Ford fan looking for something different.


Dare to Be Different - 1961 Pontiac Ventura
A little known and often overlooked precursor to the Pontiac performance timeline.


Dare to Be Different - 1964 Pontiac Grand Prix
Different enough to be unique, but so handsome as to be universally admired.


Dare to Be Different - 1966 Dodge Polara 500
A competitor to the Ford Galaxy 500 and the Chevy Impala that demands a second look.


Dare to Be Different - 1968 Chevy Impala SS 427
A viable alternative that's still daring and different.


Dare to Be Different - 1969 Chevrolet El Camino SS 396
A different way to enjoy muscle car ownership at bargain prices.


Dare to Be Different - 1969 Mercury Cougar Eliminator
An excellent way to enjoy some of the finest engines Ford Motor Company ever produced.


Dare to Be Different - 1970 Dodge Swinger
Power-to-weight ratio makes this A-body a great choice.


Dare to Be Different - 1971 AMC Hornet SC/360
This a one-year wonder was a daring exercise for AMC.


Dare to Be Different - 1972 Ford Gran Torino Sport
Thanks to Clint Eastwood this overlooked muscle car is back in the spotlight.


Dare to Be Different - 1972 Buick GS 455 Stage 1
Is this one of the most underrated muscle cars ever?
Published Dec 7th, 2015
More Classic Car News & Article Categories:
Related Articles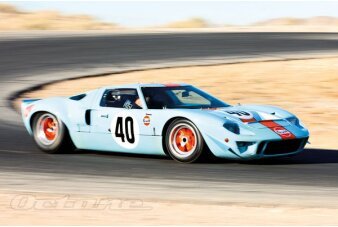 While every factory Ford GT40 is special, some are more special than others.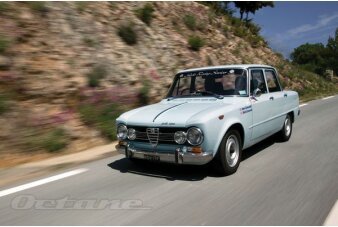 For the Linwoods historic rallying seems to come naturally.
×
Dare To Be Different - 1971 AMC Hornet SC/360