‹ Go back
Dare to Be Different - 1970 Dodge Swinger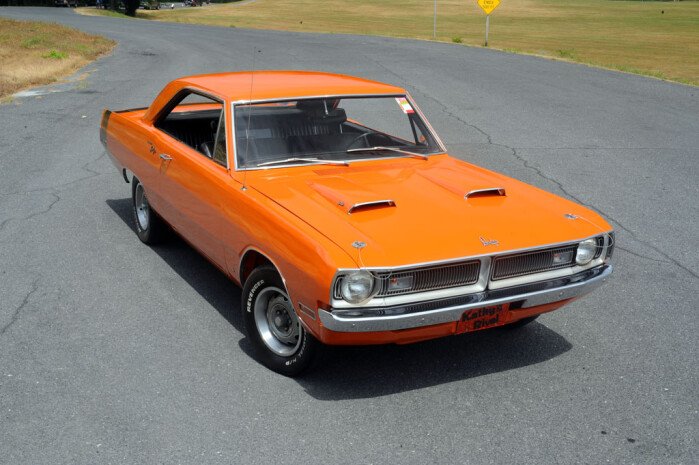 Photos by Jerry Heasley


Power-to-weight ratio is a key muscle car factor. The biggest engines in the most lightweight cars are the ideal combinations, but that wasn't very practical from a manufacturer's standpoint. There were issues like insurability, and as much as high performance sold well, auto manufacturers were in the general transportation business, not racecar production. The solution was to find reasonable compromises that offered strong performance and reliable streetability.

Many of the big-engine muscle cars experienced price creep as the Sixties progressed. Chrysler was smart to see that there was still ample demand for less expensive muscle cars. Their solution: offer affordable versions of the popular "A" body cars. The Dodge Dart, and later the Plymouth Duster and Dodge Demon, are good examples of affordable "A" body Mopars.

The late-Sixties Dodge Dart GTS was a great junior muscle car, but prices could escalate when options were added. The GTS was the top of the Dart lineup.

The Dodge Dart Swinger was designed as a lower-cost alternative to the GTS. It was available with the same power trains, but its lower content made it noticeably more attractive price-wise. A $500 price break could make the difference to young buyers between owning a new car and getting a bus pass. The budget-minded Dodge Dart Swinger debuted as a 1969 model.

Dodge reduced the number of Dart models for 1970, eliminating the GT and GTS versions. That left the Swinger and the Swinger 340, like this bright orange example that belongs to Drew Nataoe. Prices were approximately $200 less than 1969, which made the Swinger 340 an excellent value. A 3-speed manual was standard, and a 4-speed was optional. Both transmissions used floor shifters.

The 340ci is a great, high-revving engine. It's both strong and responsive. The 340 was a major hit in the high profile Dodge Challenger T/A. The Swinger 340 came with a rear "bumblebee stripe" and twin, non-functional hood scoops appropriated from the Dodge Super Bee.

Plymouth's version of the affordable "A" body muscle car was the Duster 340, which debuted in 1970 with the same 275hp 340 V-8 as the Swinger 340. In 1971, the Dodge Demon replaced the Swinger.





Dare to Be Different! - Introduction
The Wide, Wide World of Muscle Cars


Dare to Be Different! - 1961 Ford Starliner
An excellent muscle car for any Ford fan looking for something different.


Dare to Be Different - 1961 Pontiac Ventura
A little known and often overlooked precursor to the Pontiac performance timeline.


Dare to Be Different - 1964 Pontiac Grand Prix
Different enough to be unique, but so handsome as to be universally admired.


Dare to Be Different - 1966 Dodge Polara 500
A competitor to the Ford Galaxy 500 and the Chevy Impala that demands a second look.


Dare to Be Different - 1968 Chevy Impala SS 427
A viable alternative that's still daring and different.


Dare to Be Different - 1969 Chevrolet El Camino SS 396
A different way to enjoy muscle car ownership at bargain prices.


Dare to Be Different - 1969 Mercury Cougar Eliminator
An excellent way to enjoy some of the finest engines Ford Motor Company ever produced.


Dare to Be Different - 1970 Dodge Swinger
Power-to-weight ratio makes this A-body a great choice.


Dare to Be Different - 1971 AMC Hornet SC/360
This a one-year wonder was a daring exercise for AMC.


Dare to Be Different - 1972 Ford Gran Torino Sport
Thanks to Clint Eastwood this overlooked muscle car is back in the spotlight.


Dare to Be Different - 1972 Buick GS 455 Stage 1
Is this one of the most underrated muscle cars ever?
Published Dec 7th, 2015
More Classic Car News & Article Categories:
Related Articles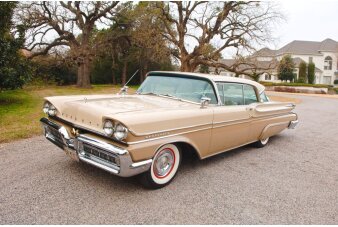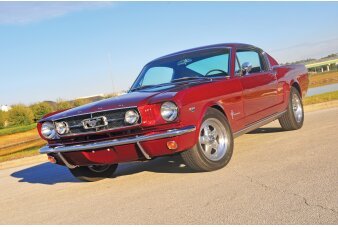 Mustang's third body style emerges.
Related American Classic Cars
×
Dare To Be Different - 1970 Dodge Swinger