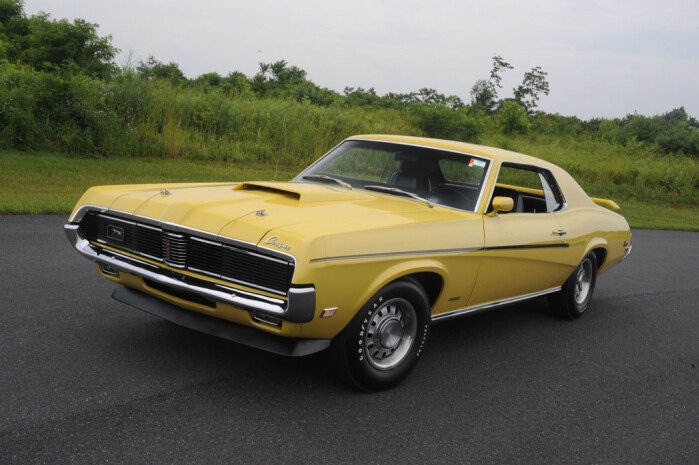 Photos by Jerry Heasley


Car manufacturers obviously want cars that sell, and in the Sixties, high performance muscle cars were selling very, very well. Almost every American model car had a muscle car variant (Cadillac and Lincoln were notable exceptions), but that didn't mean they had the muscle car image. The more closely a particular brand was associated with either luxury or older buyers, the more difficult it was for them to attain a performance image. That was the case with Mercury, even though the brand made some outstanding muscle cars.

The Cougar XR-7 and Eliminator models were as good as, if not better than, their sibling Mustang models. Drivetrains were shared within the company, but Cougars distanced themselves from Mustangs by being better appointed (and more costly). Their styling was more daring, and different from Mustangs. That's a big plus today at car shows, where spectators can glaze over eyeing the endless rows of cookie cutter Mustangs.

Eliminator is one of the better muscle car names, although not as period-perfect as "Boss." Cougar Eliminators were produced during 1969 and 1970. The 1970 models are more daringly different, with their unique nose treatment, but we prefer the 1969 models like Barry Zodman's beautiful yellow Eliminator shown here. Eliminators don't have a number attached to them, because they were available with several engines: a 290hp Boss 302, a 290hp 351 Windsor, a 320hp 390, and a 428 Cobra Jet rated at 335 hp, as found in Barry's car.

The thundering 428 Cobra Jet was available with and without the Ram Air induction system. Outward identification is subtle in the form of a "428" decal on the lower portion of the front fenders. The Eliminator decals are modest, and the hood scoop, chin spoiler, and rear deck wing are also conservative.

Both CJ engines were rated at 335 hp. The Cobra Jets and the Boss 302 were grossly underrated, but that seemed to be part of the game manufacturers played with racing sanctioning bodies and insurance companies. The Cobra Jet engines could be backed by either a 4-speed manual transmission or a 3-speed automatic, as installed in Barry's Eliminator.

Cougar Eliminators are an excellent way to enjoy some of the finest engines Ford Motor Company ever produced in a distinctively different package.





Dare to Be Different! - Introduction
The Wide, Wide World of Muscle Cars


Dare to Be Different! - 1961 Ford Starliner
An excellent muscle car for any Ford fan looking for something different.


Dare to Be Different - 1961 Pontiac Ventura
A little known and often overlooked precursor to the Pontiac performance timeline.


Dare to Be Different - 1964 Pontiac Grand Prix
Different enough to be unique, but so handsome as to be universally admired.


Dare to Be Different - 1966 Dodge Polara 500
A competitor to the Ford Galaxy 500 and the Chevy Impala that demands a second look.


Dare to Be Different - 1968 Chevy Impala SS 427
A viable alternative that's still daring and different.


Dare to Be Different - 1969 Chevrolet El Camino SS 396
A different way to enjoy muscle car ownership at bargain prices.


Dare to Be Different - 1969 Mercury Cougar Eliminator
An excellent way to enjoy some of the finest engines Ford Motor Company ever produced.


Dare to Be Different - 1970 Dodge Swinger
Power-to-weight ratio makes this A-body a great choice.


Dare to Be Different - 1971 AMC Hornet SC/360
This a one-year wonder was a daring exercise for AMC.


Dare to Be Different - 1972 Ford Gran Torino Sport
Thanks to Clint Eastwood this overlooked muscle car is back in the spotlight.


Dare to Be Different - 1972 Buick GS 455 Stage 1
Is this one of the most underrated muscle cars ever?
Published Dec 7th, 2015
More Classic Car News & Article Categories:
Related Articles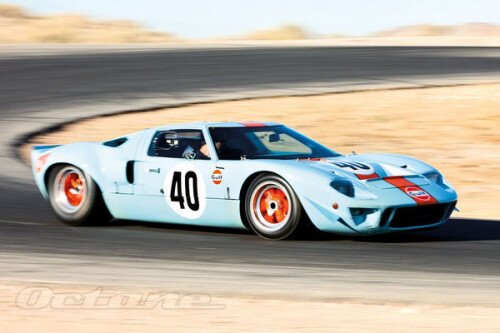 While every factory Ford GT40 is special, some are more special than others. The dazzling example featured here, chassis GT40P/1074, earns bonus points for at least three reasons..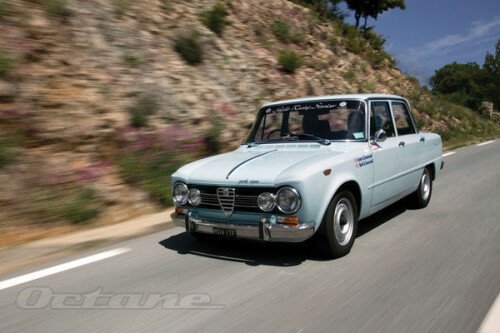 Not long after their first event together, Bob bought a standard road-going 1968 Alfa Romeo Giulia Super, and had it restored by Classicarco in Manchester. We spend a pleasant afternoon tossing it around the French countryside for Martyn's camera, Bob and I swapping the wheel like two duffers on the practice green trying out the same putter.
Advertisement
×
Dare To Be Different - 1969 Cougar Eliminator