‹ Go back
Dare to Be Different - 1964 Pontiac Grand Prix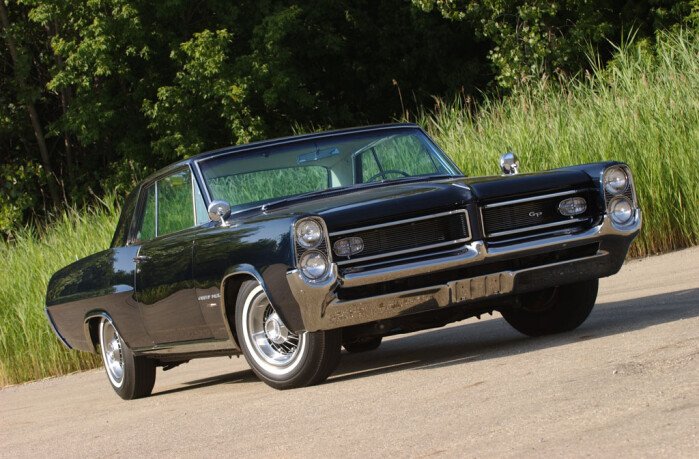 Photos by Jerry Heasley


In the muscle car timeline, 1964 stands out at the introductory year for the Pontiac GTO, but lots of other great cars also arrived that year. Pontiac wasn't just a one car wonder; the 1964 Pontiac Grand Prix was a stunning car, but on a slightly larger scale than the GTO.

The Pontiac Grand Prix debuted in 1962. It was slotted as a personal luxury/performance car. It was quite sophisticated for its time, with a powerful engine that made the Grand Prix more than a bloated luxury car. Grand Prix styling was crisp and handsome then, and it still holds up well almost fifty years later.

Grand Prix Pontiacs are large, heavy, substantial cars that easily tip the scales at over two tons. It took a lot of engine to move such a heavy car. Two engine sizes were offered, with a couple carburetion options. The base Grand Prix engine is the 389, which is a fine engine. The 389 is the GTO engine and has performed admirably in Pontiacs since 1959.

The more exciting and considerably more collectible engine is the huge 421 cubic-inch monster, as seen in Bill Stephenson's low mileage, Nocturne Blue beauty featured here. It doesn't look like it, but underneath the circular air cleaner are three two-barrel carburetors. This 421 combo is known as the HO (for high output) engine. It's rated at 370 horsepower, and while not as exotic as the fabled Pontiac Super Duty engines, it still has lots of grunt. An optional 4-speed manual transmission and 3.42:1 in the Saf-T-Track rear differential do much for the car's high performance personality.

The Grand Prix was at the top of the Pontiac price structure. Long option lists boosted out-the-door prices. This example has 32 factory options, including power vent windows. The handsome and unique wheels are the iconic Pontiac 8-lug aluminum wheels.

Hurst shifters weren't factory-installed on the Grand Prix (although they would quickly become factory items in many muscle cars), so the shifter shown here is an aftermarket item (a very popular aftermarket item). The OEM shifters were just short of terrible, so Hurst upgrades were common. The Hurst Company also had strong ties with Pontiac.

Pontiac Grand Prix production for 1964 was almost double that of the new GTO (63,810 versus 32,450). More GTOs have been saved and restored, but larger Grand Prix production means there's still an ample supply.

Think of the 1964 Grand Prix as the more luxurious big brother of the segment-defining GTO. It's different enough to be unique, but so handsome as to be universally admired.




Dare to Be Different! - Introduction
The Wide, Wide World of Muscle Cars


Dare to Be Different! - 1961 Ford Starliner
An excellent muscle car for any Ford fan looking for something different.


Dare to Be Different - 1961 Pontiac Ventura
A little known and often overlooked precursor to the Pontiac performance timeline.


Dare to Be Different - 1964 Pontiac Grand Prix
Different enough to be unique, but so handsome as to be universally admired.


Dare to Be Different - 1966 Dodge Polara 500
A competitor to the Ford Galaxy 500 and the Chevy Impala that demands a second look.


Dare to Be Different - 1968 Chevy Impala SS 427
A viable alternative that's still daring and different.


Dare to Be Different - 1969 Chevrolet El Camino SS 396
A different way to enjoy muscle car ownership at bargain prices.


Dare to Be Different - 1969 Mercury Cougar Eliminator
An excellent way to enjoy some of the finest engines Ford Motor Company ever produced.


Dare to Be Different - 1970 Dodge Swinger
Power-to-weight ratio makes this A-body a great choice.


Dare to Be Different - 1971 AMC Hornet SC/360
This a one-year wonder was a daring exercise for AMC.


Dare to Be Different - 1972 Ford Gran Torino Sport
Thanks to Clint Eastwood this overlooked muscle car is back in the spotlight.


Dare to Be Different - 1972 Buick GS 455 Stage 1
Is this one of the most underrated muscle cars ever?
Published Dec 7th, 2015
More Classic Car News & Article Categories:
Related Articles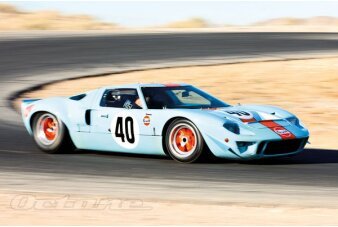 While every factory Ford GT40 is special, some are more special than others.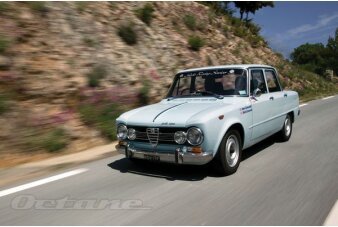 For the Linwoods historic rallying seems to come naturally.
×
Dare To Be Different - 1964 Pontiac Grand Prix