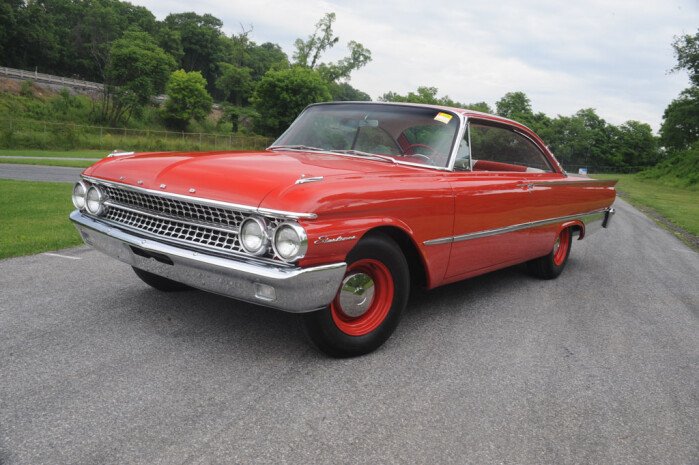 Photos by Jerry Heasley


Muscle car enthusiasts often associate tri-power inductions systems with the Pontiac GTO and big-block Corvettes, but GM didn't have an exclusive on this unique carburetion setup. Triple carburetors were a Ford hot rodding staple way back in the glory days of modified flathead V-8s. Several aftermarket powerhouses, including Edelbrock and Offenhauser, marketed tri-power intake manifolds.

In the late fifties, Ford, like GM, had ostensibly quit supporting organized racing. The problem was, they weren't against the positive publicity provided by winning races. Dodging company edicts seemed like a waste of time; so when Lee Iacocca started the "Total Performance" campaign at Ford in 1961, the game-playing pretty much ended.

Cars like Arthur Decesare's stunning red 1961 Ford Galaxy Starliner were called coupes, but the large rear window was definitely headed in the direction of being a fastback – a body style loved by racers. This Starliner came out well before the market-changing Mustang. Large, two-door hardtops were just slightly less sexy than convertibles. These were high prestige, aspiration cars.

Along with the restyled body, the 1961 Ford's big news was the increased displacement 390ci engine. The 390 was a bored and stroked 352. The most exotic version of the 390 is the tri-power setup shown here. It's rated at 401 horsepower, which was very newsworthy in 1961. There was also a 375 horsepower version with a single four-barrel carb.

These two top horsepower Galaxie Starliners weren't available with an automatic transmission. A 3-speed manual was standard, but a Borg-Warner 4-speed manual could be had through the dealership (as seen here). Neither power steering nor brakes were available with the 401hp engine. Heavy-duty brakes and suspension were standard. The regular 14-inch wheels were upgraded to 15-inch wheels. This was a serious performance car.

Time has been kind to the 1961 Ford Galaxie Starliner. Its design is daring enough to stand out at any car show (its rarity also helps draw admirers), but in a positive way. The 390 V-8 is a legendary Ford engine, and the wild tri-power makes this an excellent muscle car for any Ford fan looking for something different.




Dare to Be Different! - Introduction
The Wide, Wide World of Muscle Cars


Dare to Be Different! - 1961 Ford Starliner
An excellent muscle car for any Ford fan looking for something different.


Dare to Be Different - 1961 Pontiac Ventura
A little known and often overlooked precursor to the Pontiac performance timeline.


Dare to Be Different - 1964 Pontiac Grand Prix
Different enough to be unique, but so handsome as to be universally admired.


Dare to Be Different - 1966 Dodge Polara 500
A competitor to the Ford Galaxy 500 and the Chevy Impala that demands a second look.


Dare to Be Different - 1968 Chevy Impala SS 427
A viable alternative that's still daring and different.


Dare to Be Different - 1969 Chevrolet El Camino SS 396
A different way to enjoy muscle car ownership at bargain prices.


Dare to Be Different - 1969 Mercury Cougar Eliminator
An excellent way to enjoy some of the finest engines Ford Motor Company ever produced.


Dare to Be Different - 1970 Dodge Swinger
Power-to-weight ratio makes this A-body a great choice.


Dare to Be Different - 1971 AMC Hornet SC/360
This a one-year wonder was a daring exercise for AMC.


Dare to Be Different - 1972 Ford Gran Torino Sport
Thanks to Clint Eastwood this overlooked muscle car is back in the spotlight.


Dare to Be Different - 1972 Buick GS 455 Stage 1
Is this one of the most underrated muscle cars ever?
Published Dec 7th, 2015
More Classic Car News & Article Categories:
Related Articles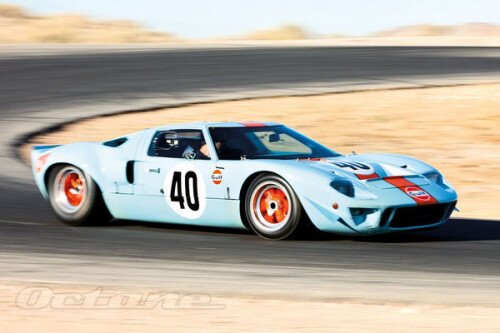 While every factory Ford GT40 is special, some are more special than others. The dazzling example featured here, chassis GT40P/1074, earns bonus points for at least three reasons..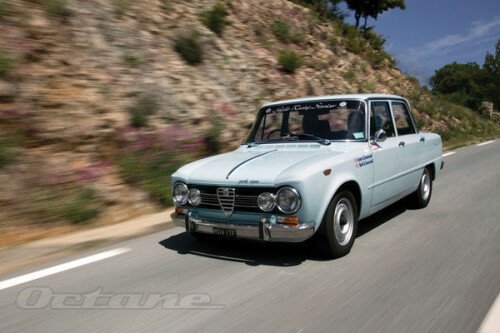 Not long after their first event together, Bob bought a standard road-going 1968 Alfa Romeo Giulia Super, and had it restored by Classicarco in Manchester. We spend a pleasant afternoon tossing it around the French countryside for Martyn's camera, Bob and I swapping the wheel like two duffers on the practice green trying out the same putter.
Advertisement
×
Dare To Be Different! - 1961 Ford Starliner