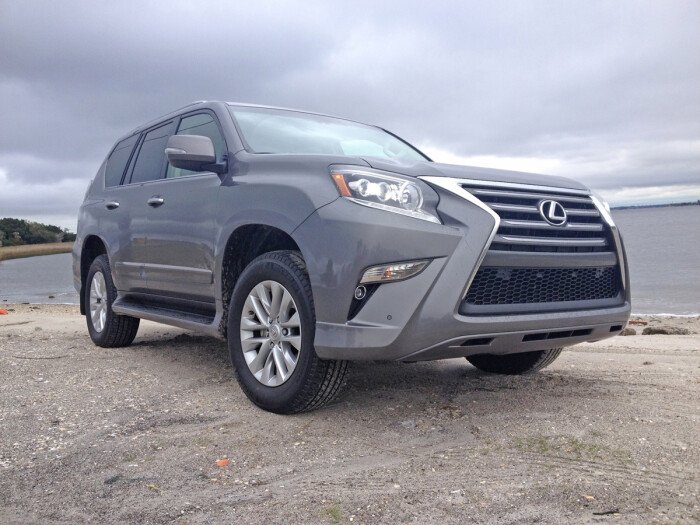 First, I'd like to ask our readers to please put down their pitchforks and extinguish their torches. Yes, this is a review of a modern luxury SUV. And yes, this is still AutoTrader Classics. If you hear us out you may just agree with what we learned after spending a week with the GX 460.

The luxury SUV segment is not new. Some may argue that Jeep invented the category way back in the 1960s with the Super Wagoneer. The recipe was simple: take a highly capable offroad vehicle and make it as well apportioned as as luxury car. It worked so well that Land Rover created a whole new product line around the idea (Range Rover). It wasn't until the 80s and 90s that the luxury SUV segment really exploded. Now it seems that every manufacturer offers some sort of decked-out offroader.

But why do these vehicles appeal even more so to today's buyers? We have a theory: the lack of a classic American luxury car in the market. Back in the 60s and 70s a good luxury car had presence on the road. The driver was in command of a grand motor vehicle. There was power. There was responsibility. There was enough separation from the world to feel special, but not so much as to feel detached. And most importantly the driver could enjoy the drive itself and not feel like they were simply in a mobile waiting room. That feeling can be found in the GX 460.

As one would expect from a $55k luxury vehicle the GX 460 is loaded. There are heated/cooled seats, automatic climate control, satellite radio, acres of leather, amazing headlights, giant sunroof, navigation, and a touch screen to control almost the entire vehicle. You also get four wheel drive but unfortunately that feature was not tested this time around. The interior is almost bank vault quiet due to what must be a copious amount of sound deadening. The seats are quite comfortable and the heat/cool function makes long haul driving much more pleasant. As a bonus the rear passengers get their own climate control system.

Power from the 4.6L V8 is adequate at 301 hp and 329 lb./ft. of torque. It is no dragster but it will get out of its own way quite nicely (once again, much like a classic American luxury car). Gas mileage averaged 18 mpg with mixed city/highway driving. Honestly though if gas mileage is a concern, go buy a Prius. This is a full size, decked out, four wheel drive vehicle with a V8; fuel mileage should not be a surprise (or frankly a concern at this price level). The ride is quiet and smooth but not floaty. There is still some SUV left under there but honestly that is part of the charm. Somehow Lexus managed to make the GX 460 corner quiet well with very little lean, which was quite surprising at first but felt natural by the end of the week.
Published Dec 7th, 2015
More Classic Car News & Article Categories:
Related Articles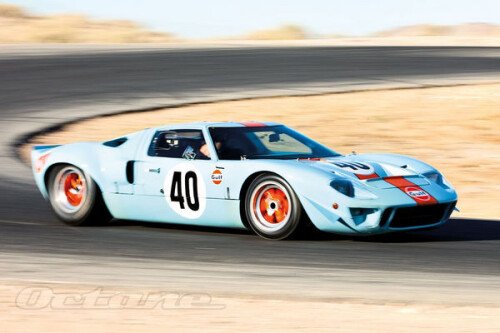 While every factory Ford GT40 is special, some are more special than others. The dazzling example featured here, chassis GT40P/1074, earns bonus points for at least three reasons..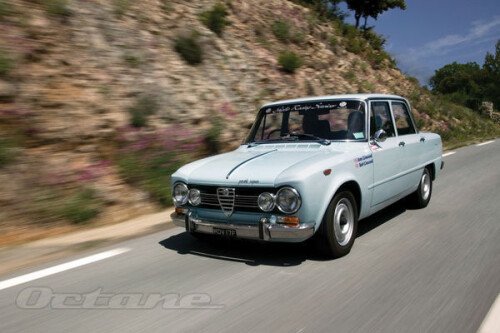 Not long after their first event together, Bob bought a standard road-going 1968 Alfa Romeo Giulia Super, and had it restored by Classicarco in Manchester. We spend a pleasant afternoon tossing it around the French countryside for Martyn
Advertisement
×
Classic Reviews - 2014 Lexus GX 460