‹ Go back
Classic Cars: Five Top Tricks to Stress-Free Enjoyment of Classic Car Ownership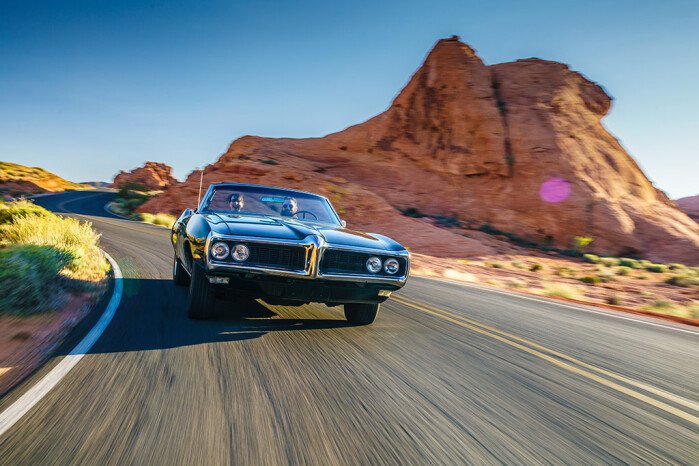 Author: Ron Moorhead
Owning classic cars or a collectible vehicle can have its drawbacks and create a bit of stress. We put so much blood, sweat, tears and money into our projects sometimes that we can only stress about owning, driving and displaying what has become part of our family.
We've put together a few quick tips to help alleviate that stress and make it more pleasurable to enjoy your vehicle.
Insurance
The only real way to ease stress over the possibility of something disastrous happening to that classic vehicle is to take the most prudent course of action in case the most tragic incident occurs. Obtain the best and most complete insurance possible. It may seem to be a pessimistic outlook to have; stop worrying and enjoy the experience.
Storage
Utilize the best storage you are able to establish for your vehicle. Most of us store our classic in our personal garage at home. This, of course, is where most of the minor incidents occur. Life is lived all around your vehicle and, as such, little things happen. Try to keep your vehicle isolated from daily traffic. Cover it with the best car cover you can. Just make sure it doesn't trap moisture between the cover and the car's surface. Try placing quilted moving blankets along the most vulnerable side of the car.
Maintenance
Keep up with classic-car maintenance, change the oil and check all of the fluids periodically. Keep the tires aired. Place a large container of moisture absorber along with a box of baking soda inside the vehicle and use some sort of rodent deterrent. It won't take long for those little critters to find a warm spot in you classic car, so it is best to keep them out from the onset.
Protection
If an incident such as theft is prevalent on your mind, add a basic, hidden battery power master switch. Though alarms may look like a good idea, it seems thieves know how to disable them quickly. Every year, there are improved, theft-resistant systems coming to market. We've seen a few owners actually install wheel-boot-type devices on their vehicles when parked on the street for a length of time.
Drive and Enjoy
Let's face it: The main reason we auto enthusiasts love old vehicles is because they are cool to drive, not to mention it brings back memories and makes us forget about all the other things life brings. Let the idea of driving you car or truck bring lightness to your environment. Enjoy that you and your car brighten so many other individuals' days. The smiles on observers' faces contribute to the classic-car family.
What better way is there to make the mundane commute the most exciting it can be than to drive that beautiful example of days gone by?
How many times have we heard: Drive that car; it was meant to be driven, not sit in a garage! Sometimes the most routine drive can turn into the most rewarding experience.
Oh, have really good insurance.
Published Mar 15th, 2018
More Classic Car News & Article Categories:
Related Articles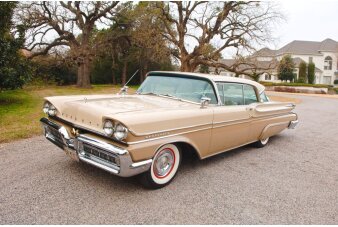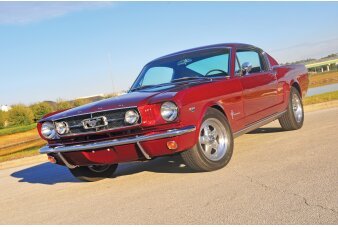 Mustang's third body style emerges.
Related American Classic Cars
×
Classic Cars: Five Top Tricks To Stress-Free Enjoyment Of Classic Car Ownership