News & Articles About Classic Car Auctions & Events
Find articles and information about Classic Car Auctions & Events.
Classic car enthusiasts are always looking for opportunities to share their passion with others. If you're new to the hobby, attend a classic car auction or event and don't be shy. You'll find lots of friendly folks who love to tell you about their classic cars. Newbies can gain a lot of knowledge by talking with classic car owners so that when they're ready to buy their first vintage vehicle, they'll get a great deal. Experts love attending classic car auctions and similar events to show off the cars in which they've invested so much time and money. And while we're there, they'll be ogling the hot ride parked next to theirs. It's all part of the fun.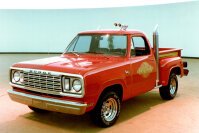 Five Classic Trucks to Buy While They're Still Affordable
We've put together a short list of what trucks might be expected be popular vintage trucks. This is just a list to get you started. If your heart longs to have a classic truck sitting in your garage, now might be the perfect time to act.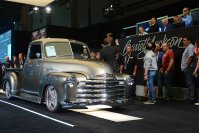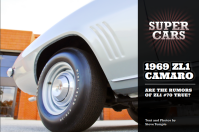 1969 ZL1 CAMARO
The story of the ZL1 Camaro, fitted with that rarest of the rare, all-aluminum 427 big-block V-8, is one that has often been told: How only 69 were made, how they exploited the GM option-ordering system, and how they've become the Camaro guy's ultimate Camaro.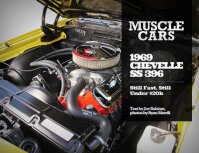 1969 Chevelle SS 396
The Chevrolet Chevelle body was in its second year of production. A new grille with a horizontal bar separating the upper and lower section gave a wider look to the front end. The body side molding was eliminated and replaced by an optional body side stripe.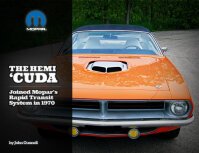 Hot Hemi
The Cuda was more like bigger Mopar muscle cars in 1970. Chrysler designers widened the car by more than five inches and spread both the front and rear track widths by three inches. That was to fit the 60 series tires needed to handle the weight and power of the street Hemi.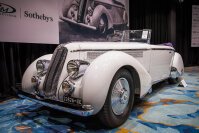 Amelia Island Auctions Post Strong Results
Some pricey cars fail to sell, as others go on to set price records at Amelia Island auctions. Amelia Island auctions kicked off the 2017 Amelia Island Concours d'Elegance during the second weekend in March. The two Amelia Island auctions netted more than $100 million is sales.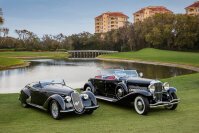 Amelia Island Concours d'Elegance Winners Prove to Be No Surprise
With more than 300 cars present, the 2017 Amelia Island Concours d'Elegance judges' picks for best in show are just what you'd expect. And while the move was an usual one, when the judges' votes were tallied, the best-in-show choices proved to be anything but unusual.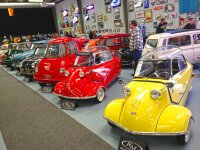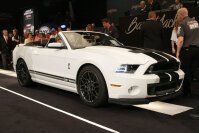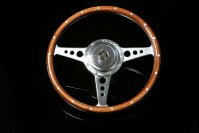 More Classic Car News & Article Categories:
Related Classic Cars for Sale Through Auction