News & Articles About Classic Car Auctions & Events
Find articles and information about Classic Car Auctions & Events.
Classic car enthusiasts are always looking for opportunities to share their passion with others. If you're new to the hobby, attend a classic car auction or event and don't be shy. You'll find lots of friendly folks who love to tell you about their classic cars. Newbies can gain a lot of knowledge by talking with classic car owners so that when they're ready to buy their first vintage vehicle, they'll get a great deal.

Experts love attending classic car auctions and similar events to show off the cars in which they've invested so much time and money. And while we're there, they'll be ogling the hot ride parked next to theirs. It's all part of the fun.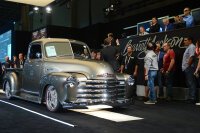 Cool Classics: 9 Classic Chevrolet Trucks Reach 6 Figures
Classic vintage Chevrolet pickup trucks are receiving growing interest among car enthusiasts.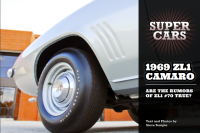 1969 ZL1 CAMARO
ARE THE RUMORS OF ZL1 #70 TRUE?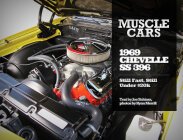 1969 Chevelle SS 396
Still Fast, Still Under $20k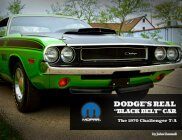 Dodge's Real "Black Belt" Car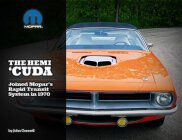 Hot Hemi
,b>The Hemi 'Cuda Joined Mopar's Rapid Transit System in 1970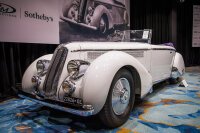 Amelia Island Auctions Post Strong Results
Some pricey cars fail to sell, as others go on to set price records at Amelia Island auctions.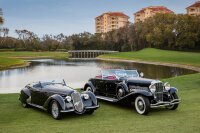 Amelia Island Concours d'Elegance Winners Prove to Be No Surprise
With more than 300 cars present, the 2017 Amelia Island Concours d'Elegance judges' picks for best in show are just what you'd expect.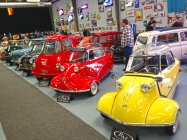 Report: RM Auctions - Bruce Weiner Microcar Museum
These tiny cars brought big money!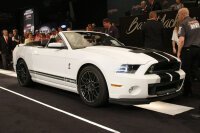 Hot Time In The Biggest Little City
Fords turn up the heat at Reno's Hot August Nights.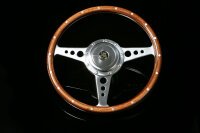 Moto-Lita Wooden Steering Wheels
A look behind the scenes at Moto-Lita.
More Classic Car News & Article Categories:
Related Vehicles
Advertisement
Advertisement