‹ Go back
Class of 1992: The New Antique Cars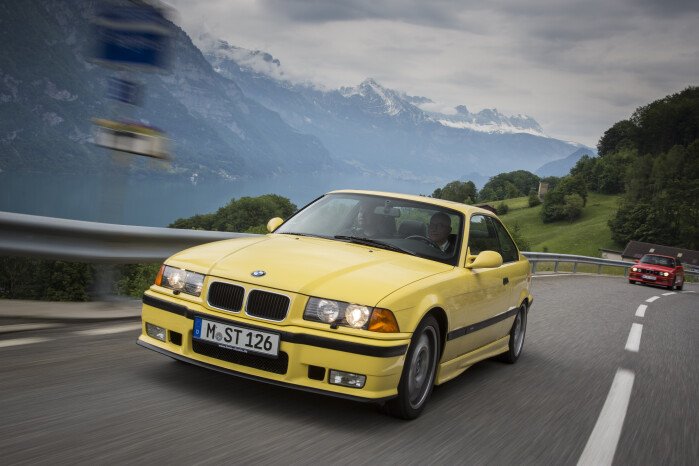 Author: Larry Printz
With the arrival of 2017 comes a fresh batch of antique cars, vehicles that are now 25 years old, which state governments and car clubs consider antiques. A car of this age will also allow you to participate in AACA shows and net you collector car insurance, which can be significantly cheaper than typical car insurance, though it comes with mileage and usage restrictions.
If math is not your strong suit, 25 years ago would be 1992.
It was the year the World Wide Web was made public for the first time, Bill Clinton was elected President, and Johnny Carson retired as host of NBC-TV's "The Tonight Show." Compact discs outsold cassette tapes for the first time, most of them Billy Ray Cyrus's "Some Gave All," the year's top-selling album. We were watching Disney's "Aladdin" and reading John Grisham's "The Pelican Brief."
With that in mind, check out the notable new antique cars of 1992.
1992 BMW 3 Series: While the second-generation 3 Series, code-named E30, is legendary, its heir, the 1992 E36, solidified its reputation as the sports sedan against which all others were measured -- just ask other automakers. Thank sleek styling, a new engine and a revised suspension for providing performance equal to that of the exceptional 1988 M3.
1992 Cadillac Eldorado/Seville: Following the disastrously downsized 1986-91 models, this pair restored size and prestige to Cadillac's lineup. Their modern, refined aesthetics and 200-horsepower V8 were the start of Cadillac's long crawl back from senility.
1992 Honda Prelude: Honda's technological showcase returned, sporting a dramatic fastback look and a potent 4-cylinder engine producing as much as 160 horsepower. Honda's novel 4-wheel steering option returned, although it was now electronically controlled.
1992 Jaguar XJS: Revised styling for the aging XJ-S hid a more important change under the hood: a much-needed electrical upgrade that banished Lucas electrics. A 262-hp 5.3-liter V12 and 3-speed automatic were standard, as were anti-lock brakes.
1992 Mazda 929: Mazda considered launching its own luxury marque, dubbed Amati, but abandoned its ambitions, fielding the Mazda 929 instead. Notably, it boasted one distinctive option: a solar-powered sunroof that cooled the cabin when parked and recharged the battery. Sweet.
1992 Mercedes-Benz S-Class: This flagship, weighing a whopping 800 pounds more than the model it replaced, certainly had presence, even if it was lacking in elegance. It was the first Mercedes-Benz to be seriously challenged by the Lexus LS 400, and it was the car Princess Diana was riding in when she died. Like all antique cars from Mercedes-Benz, it's sure to gain a collector following.
1992 Nissan 300ZX Convertible: This spiritual descendant of the 1970 240Z restored enthusiasts' faith in the nameplate with its stunning looks, potent 300-hp twin-turbocharged V6, and the return of the convertible model after a 23-year absence.
1992 Subaru SVX: Leave it to Subaru to market one of the oddest-looking sports cars ever. Styled by legendary designer Giorgio Giugiaro, its unique window-within-a-window permitted passengers to open the window while it was raining out without getting wet. All-wheel drive came standard, of course. A truly unusual pick for an antique car.
1992 Toyota Camry / 1992 Lexus ES 300: Toyota spent plenty of engineering hours on this pair, and it showed. Sharing the same front-wheel-drive platform and 185-horsepower V6, they were over-engineered for their price, particularly the Camry, which felt much like its Lexus counterpart.
Published Mar 7th, 2017
More Classic Car News & Article Categories:
Related Articles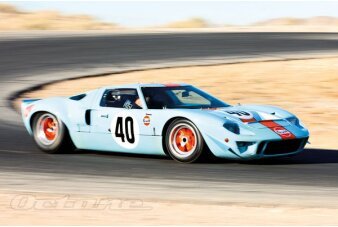 While every factory Ford GT40 is special, some are more special than others.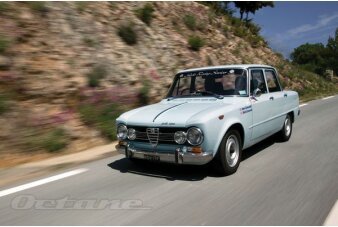 For the Linwoods historic rallying seems to come naturally.
×
Class Of 1992: The New Antique Cars