‹ Go back
Charlotte & Las Vegas Prepare For Mustang Milestone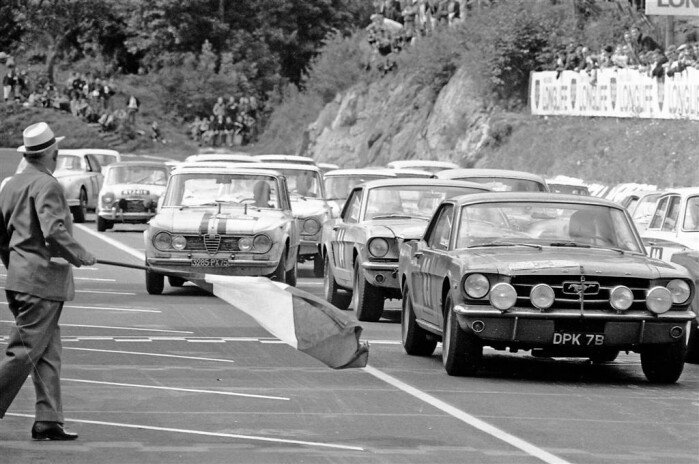 In less than a month, enthusiasts representing 16 countries will gather in the United States to celebrate 50 years of the Ford Mustang. Groups from North America, South America, Europe, Australia and New Zealand will carry their country flags to Charlotte Motor Speedway in Concord, N.C. and at Las Vegas Motor Speedway in Las Vegas. The international celebration will be so large that Ford Motor Company and the Mustang Club of America will simultaneously hold it at two locations from April 16 through April 20, 2014. It is open to everyone, not just Mustang owners and MCA members.
"Even though the Ford Mustang has not traditionally been offered globally, the passion for the first pony car is truly international," said Ronald D. Bramlett, Mustang Club of America, executive director of the Mustang 50th Birthday Celebration. "Enthusiasts from across the globe are planning to attend and share their personal Mustang stories. Some are even shipping their Mustang to the United States to drive their car as part of the milestone event."
Charlotte Motor Speedway and Las Vegas Motor Speedway will give these enthusiasts an experience that they will remember for the rest of their lives. MCA has also organized "Pony Drives" so Mustang owners can travel in organized groups to each venue. Some international owners are planning to drive in those caravans.
"The Ford Mustang has become a symbol of American culture," said Steven Ling, Ford car marketing manager. "The hunger for this iconic car fueled Ford Motor Company's decision to offer the 2015 Mustang globally for the first time. We'll exhibit this new model at the twin events so fans from around the world can see them personally."
The original American pony car has been very popular, with more than nine million sold thus far. Since the Mustang was launched at the 1964 World's Fair in New York, it has become an important part of pop culture with more than 3,000 appearances in film and television, plus hundreds of musical references. The Mustang Club of America has chapters on every continent except Antarctica, with chapters and tens of thousands of members worldwide.
From 1964 to 1973, Ford built almost three million Mustangs at their three U.S. plants. However, few realize that Mustangs were also built at Ford locations in Europe and Latin America. A handful of U.S.-built early Mustangs were even converted to right-hand drive at Ford's plant in Australia.
The countries being represented at the celebration will include:
• United States of America
• Canada
• Mexico
• Brazil
• Australia
• New Zealand
• Denmark
• Sweden
• Norway
• Germany
• French
• Belgium
• Switzerland
• Holland
• Italy
• United Kingdom
Details continue to be finalized for the event. Information is continuously updated on a special website, http://www.mustang50thbirthdaycelebration.com/ and at the MCA website, http://www.mustang.org/.
Published Dec 7th, 2015
More Classic Car News & Article Categories:
Related Articles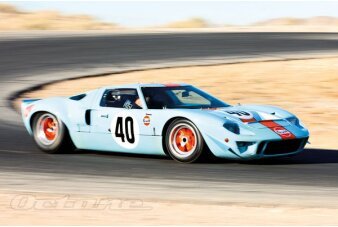 While every factory Ford GT40 is special, some are more special than others.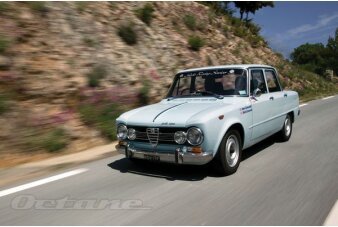 For the Linwoods historic rallying seems to come naturally.
×
Charlotte & Las Vegas Prepare For Mustang Milestone