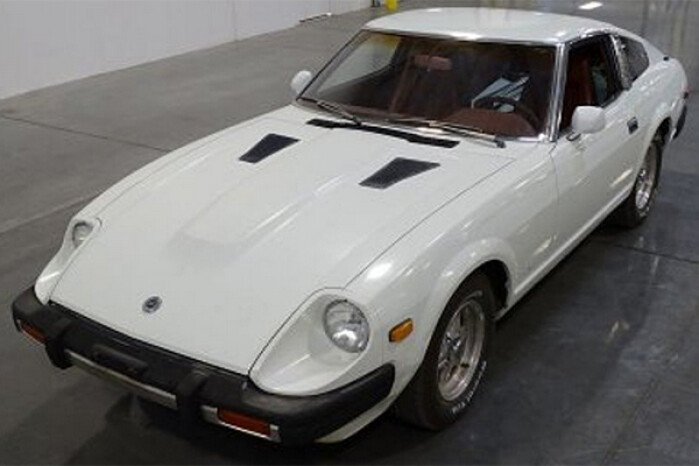 Author: Jeff Lavery
For those of us pursuing Shelby Mustang dreams on an Escort GT budget, adding a project car to your stable can sometimes feel hopeless. The big dollar sales at major auctions make it seem like the only way into classic car ownership is to strike oil in your backyard or land an inheritance from a great-uncle who you didn't know was a savvy day-trader.

If you can appreciate a vintage car more for the driving experience it delivers than its investment potential, the pool of potential project vehicles gets bigger rapidly. Here are a few future classics found on Autotrader that will offer plenty of smiles per dollar and may even appreciate modestly as supply continues to dwindle.

1979 Datsun 280ZX

Z-cars of every generation remain popular with enthusiasts, although the earliest models will always be the most desirable -- and somewhat pricey in restored form. This 1979 Datsun 280ZX for sale at Gateway Classic Cars in Illinois has a mere 11,878 miles on the clock and the desirable 5-speed manual transmission. Finding a 240Z with similar mileage would result in a much higher price tag, and an example this fresh will likely offer years of relatively worry-free driving. While it's not as valuable as the original Nissan S30, the later 280ZX did offer a more refined interior by sacrificing some of its predecessor's rawness.
1977 Chevrolet Suburban

Few trucks retain as much name recognition as Chevrolet's classic Suburban. Thinking about the range of SUVs and crossovers currently roaming the roads, Chevy clearly hit a home run by marketing a large, utilitarian vehicle as a means of moving people and their possessions across any kind of terrain. While this 1977 model listed by Classic Car Deals in Michigan won't deliver the visceral thrills of hustling a vintage Alfa Romeo, the Suburban has already achieved landmark status in the automotive industry. Driving an icon for less than $10K? It's possible.

1987 Cadillac DeVille

Bear with me: No, it's not a corner carver. Yes, your grandparents probably owned one. However, there are no rules that say a project car has to be a cramped 2-seater with no A/C, a leaky top and a high-strung 4-cylinder under the hood. The 1987 Cadillac DeVille for sale on Autotrader by Streetside Classics in Arizona is a real-deal survivor with glossy paint, a comfortable interior, bone-chilling A/C and dirt-cheap operating costs. While a similar-era E-Class Mercedes-Benz is a solid alternative, parts will likely run you a bit more than a front-wheel drive C-body like this one.

1987 Audi Coupe Special Build

When it comes to 1980s rally icons, even muscle car fans can likely appreciate what Audi's Coupe Quattros brought to the table. Unfortunately, those remain hard to find and expensive to buy. If you can live with front-wheel drive, this 1987 Audi Coupe Special Build listed for sale by Cruisers Specialty Autos LLC in Atlanta offers the classic Coupe looks with a healthy dose of exclusivity thanks to the "Special Build" designation, making it one of just 850 U.S. examples with a cool digital dash, color-matched wheels and a higher compression 5-cylinder motor. An engaged network of enthusiasts makes this one even more fun to own.
1993 Pontiac Firebird

Although a bit more modern than any other car on this list, a 1993 Pontiac Firebird with the desirable LT1 V8, 6-speed manual transmission and only 10,353 documented miles makes it a modern-day survivor without the bubble car costs. Think about it: If this were an original GTO with the same low mileage and stock condition, the selling price would make your eyes water. At $19,970, it's the most expensive car on our list, but in another ten years, it may look like a bargain. Find it here on Autotrader listed by Bill Kay Corvettes and Classics in Illinois.
While it's a bit subjective to nominate any of these vehicles as future classics, they will check a lot of boxes for anyone hunting for a project car on a realistic budget. Which one gets your vote?

Published Aug 10th, 2018
More Classic Car News & Article Categories:
Related Articles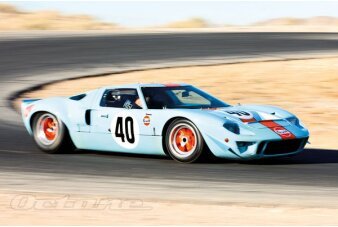 While every factory Ford GT40 is special, some are more special than others.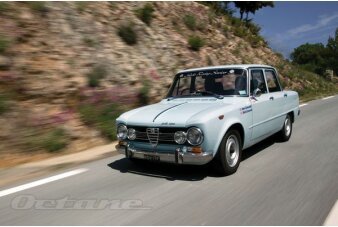 For the Linwoods historic rallying seems to come naturally.
Related American Classic Cars
×
Buy One Now: Five Future Classics