‹ Go back
AutoTraderClassics.com and DealsOnWheels.com Plan Activities to Entertain Vendors, Collectors and Designers at SEMA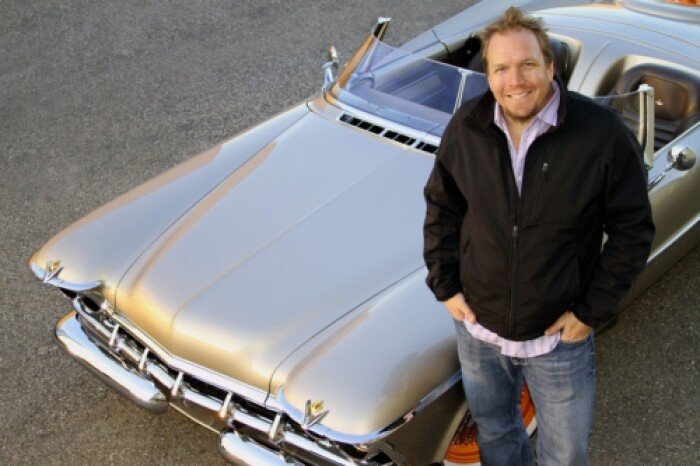 ATLANTA, Oct. 29, 2012 /PRNewswire/ -- AutoTraderClassics.com and DealsOnWheels.com are planning a number of activities to excite both attendees and vendors at the Specialty Equipment Market Association (SEMA) trade show in Las Vegas Oct. 30 - Nov. 2.
(Photo: http://photos.prnewswire.com/prnh/20121029/CL01785 )
The SEMA show is the kickoff of a relaunch for DealsOnWheels.com, as the site recently underwent a complete redesign to make it easier for shoppers to browse, navigate and search. The new site features motorcycles, repairable cars, RVs/campers, collectable cars, ATVs, trailers and work trucks alongside the signature "deal" vehicles priced under $10,000. AutoTraderClassics.com and DealsOnWheels.com will have three booths at the show: one in Hot Rod Alley, one in the Power Sports and Utility Vehicles area and one in the Collision, Repair and Refinishing area.
Noted car designer Murray Pfaff's 1959 Chrysler Imperial Speedster will be the main attraction in the Hot Rod alley booth. Inspired by the Chrysler Ghia and GM Motorama showpieces from the 1950s, this ground-up custom build took more than three years and 10,000 man-hours to complete. Pfaff's work on the Speedster netted him one of the most prestigious awards in the hot rod community:  the "Go For the Gold" award in conjunction with the National Rod and Custom Hall of Fame. Visitors to the AutoTraderClassics.com and DealsOnWheels.com booth in Hot Rod Alley with have the chance to meet Pfaff on Tuesday, Oct. 30 and Wednesday, Oct. 31 from 1-3 p.m. and Thursday, Nov. 1 from 10 a.m. - noon MST.  
In the Power Sports booth, AutoTraderClassics.com and DealsOnWheels.com will showcase three bikes customized by Bryan Fuller, owner of Fuller Hot Rods in Atlanta, Ga. The "Road Warrior" based on a 2001 Harley-Davidson Road King, "Rodan" a custom build that was originally a 1969 Honda CB 750 and a currently unnamed 1968 Norton Commando.
For vendors and enthusiasts who love a good project, AutoTraderClassics.com and DealsOnWheels.com will show off a 2010 Camaro SS with significant front end damage in the Collision and Tools area.
In all three AutoTraderClassics.com and DealsOnWheels.com booths, vendors will have the chance to win $25,000 in free advertising on either AutoTraderClassics.com or DealsOnWheels.com. Two winners will be selected – one for each website. Interested vendors should visit the booths – North Hall #11215, Central Hall #22697 and Upper South Hall #37076 for full details.
About AutoTrader Classics
AutoTraderClassics.com, launched in 2008 and headquartered in Atlanta, Ga., is the Internet's leading automotive classifieds marketplace dedicated to the classic vehicle sector, with thousands of listings of classic cars and trucks, as well as parts for those vehicles.  Utilizing the same innovative merchandising functionality as found on AutoTrader.com, AutoTraderClassics.com unites classic car enthusiasts with the vehicle of their dreams.  The company also owns DealsOnWheels.com a source for collectable cars, repairable cars, motorcycles, ATVs, RVs/campers, trailers, work trucks and vehicles under $10,000.  For more information, please visit AutoTraderClassics.com and DealsOnWheels.com
SOURCE AutoTraderClassics.com
For further information: Nicole Carriere, +1-404-568-7822 or (o) +1-770-547-7950 (m), nicole.carriere@autotrader.com
Published Dec 7th, 2015
More Classic Car News & Article Categories:
Related Articles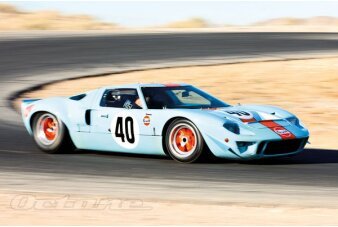 While every factory Ford GT40 is special, some are more special than others.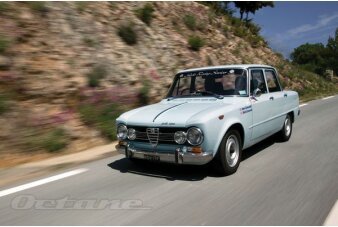 For the Linwoods historic rallying seems to come naturally.
×
AutoTraderClassics.com And DealsOnWheels.com Plan Activities To Entertain Vendors, Collectors And Designers At SEMA