‹ Go back
Amelia Island Auctions Post Strong Results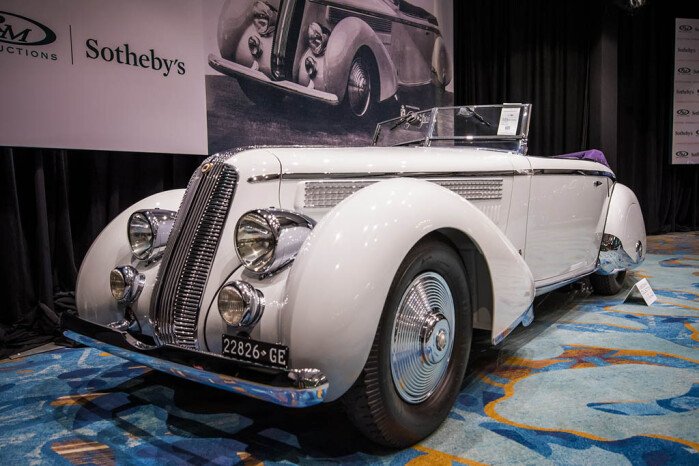 Author: Larry Printz
Amelia Island auctions kicked off the 2017 Amelia Island Concours d'Elegance during the second weekend in March. The two Amelia Island auctions netted more than $100 million is sales.
RM Sotheby's two-day Amelia Island auction of 150 vehicles generated $70.9 million in sales, with 19 cars fetching more than $1 million. Of those cars, none was more expensive than the 1937 Bugatti Type 57 S Cabriolet, which hammered at $7.7 million. The car, one of three examples with coachwork by Vanvooren of Paris, was sold for the first time in the car's 80-year history at the Amelia Island auction.
Netting honors for the second-highest sale of the Amelia Island auction was a 1995 Ferrari F50 originally owned by heavyweight boxer, Mike Tyson. With 5,694 miles on the clock, the F50 sold for $2,640,000. Intense bidding drove up the sale price of a 1956 Maserati A6G/54 Coupe Series III to $2,365,000, well above its pre-sale estimate of $1.6-$2.2 million.
A 1936 Lancia Astura Cabriolet Series III Tipo Bocca fetched $2,145,000, the top-selling car of the 63-vehicle Orin Smith Collection. The group of cars was sold entirely at no reserve, which may explain the high prices realized from the group of cars.
A 1964 Ferrari 275 GTB rounded out at the top five sales of the auction, selling for $1,842,500.
While RM Sotheby's is the auction company affiliated with the Amelia Island Concours d'Elegance, premium auction house Gooding & Company also holds an auction on the Friday before the show.
This year's Amelia Island auction, held on March 10th, netted $30,568,700 in sales, although the heavy hitters the company was hoping to sell during the Amelia Island auction, such as the 1957 Jaguar XKSS with a high sale estimate of $18 million, didn't meet reserve.
The highest price of Gooding's Amelia Island auction went for a 1998 Porsche 911 GT1 Strassenversion, which sold for $5,665,000, including a 10 percent buyer's premium. The only Porsche offered as a racecar first and road car second, only 20 were built. The GT1 has an impressive race history, with a class and overall win at the 1998 24 Hours of Le Mans. The GT1 Strassenversion has more than 530 horsepower, this one has less than 5,000 original miles.
The 2015 McLaren P1 placed second in the results, selling just over its $2.3 million estimated price, fetching $2,392,500 including a 10 percent buyers premium. Custom built by its first owner, the car is one two built with Daytona-style seats. "This example is one of the finest I have seen in terms of distinct color specification, condition and limited mileage," aid Garth Hammers, Specialist at Gooding & Company.
Sale proceeds benefited the Rose-Hulman Institute of Technology in Terre Haute, Indiana.
1989 Mazda 767B was bid to $1,750,000, a fitting price for this iconic Japanese race car. Its This car, the final of three cars built by Mazdaspeed for the 1989 season, placed third in the GTP class and 12th overall at the 1989 24 Hours of Le Mans.It went to place 11th overall and second in the GTP class in the 1989 Fuji 1000 Km, and famously placing first in the IMSA GTP class at the 1990 24 Hours of Le Mans.
A rare 1949 Aston Martin DB Mk II once owned by company chairman David Brown, then factory racing driver Lance Macklin, sold for $1,540,000 including buyer's premium, close to its $1.5-$2.25 million estimate.
Estimated to bring between $1.3 and $1.6 million, the 1993 Porsche 964 Turbo S Leichtbau sold for the high end of its estimate, fetching $1,540,000 with buyer's premium. This was the first lightweight turbocharged production model built by Porsche and was the first to wear the "S" designation. This road-going version of the 1992 IMSA SuperCar Champion, is one of 86 built, and one of the 67 left-hand-drive versions.
Photo courtesy of DeremerStudios.com
Published Mar 17th, 2017
More Classic Car News & Article Categories:
Related Articles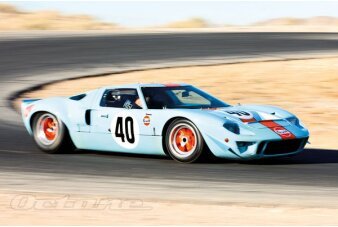 While every factory Ford GT40 is special, some are more special than others.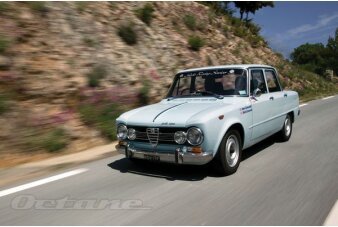 For the Linwoods historic rallying seems to come naturally.
×
Amelia Island Auctions Post Strong Results