‹ Go back
9 Daring Designs - 1969 Dodge Daytona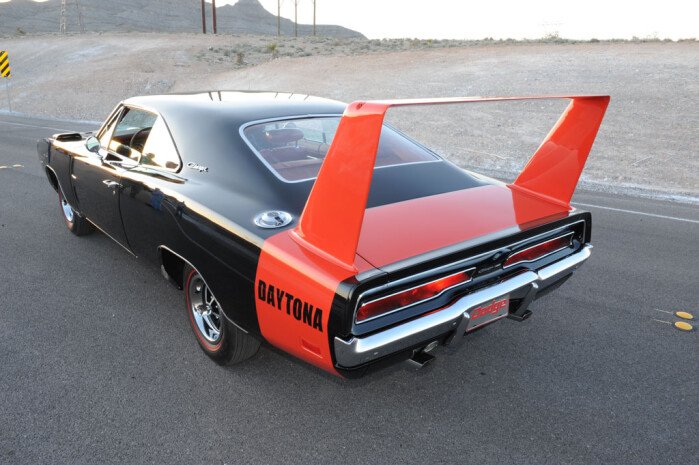 Photos by Jerry Heasley.


If any car epitomizes the daring design work of Chrysler Corporation stylists, it's the 1969 Dodge Daytona. This space age rocket on wheels seems more like a far-fetched concept car than an actual production vehicle you could see on America's highways in 1969. To call the 1969 Daytona's styling jaw-dropping is an understatement.

The neatest thing about the Daytona's unique shape is that it wasn't done as a styling exercise or for shock value – it was done for practicality. The primary purpose of the Daytona's design was to dominate high bank NASCAR racetracks. That goal was quickly realized, much to the dismay of Mopar's competitors.

The 1969 Daytona is the third version of a very daring design that thrilled critics and buyers alike when it debuted as the production 1968 Dodge Charger. That beautiful design has been hailed by many as one of the most handsome muscle cars of all time. As slick as the new 1968 Charger appeared, it didn't perform especially well on high-speed NASCAR tracks. The recessed backlight and grille were problem areas, so flush versions were added to produce the 1969 Charger 500.

The Charger 500 was good, but not as good as its Ford competitors. So the Chrysler designers came back with version #3 – the 1969 Daytona. The not-very-subtle Daytona name was a clear indication of the car's intended purpose. The radical 18-inch nosecone was designed to slice through the air at speeds approaching 200 mph (not a common problem for daily commuters). The enormous rear wing was designed to provide sufficient downforce to keep the Daytona stable at high speeds.

The design changes were very successful in helping the Dodge Daytonas dominate their namesake race, finishing first, second, third and fourth.

Regular 1969 Dodge Chargers had hidden headlights, and so did the Daytona. Two reverse facing scoops on top of the front fenders exhausted engine heat on NASCAR Daytonas, but they weren't functional on street versions. Daytonas were available with either the 375hp 440 Magnum or the 425hp Hemi. A mere 503 Daytonas were built – enough to satisfy homologation rules, but not enough to quench current collector demand.


Owner: Jim McCauley, Nixa, Missouri


9 Daring Designs
The bold and beautiful cars produced by Mopar designers.
9 Daring Designs - 1948 Chrysler Town and Country Convertibles
An automotive mansion for the discerning owner.

9 Daring Designs - 1957 Desoto Adventurer Convertible
The mid-Fifties were good times for DeSoto.

9 Daring Designs - 1961 Chrysler 300G Hardtop
The wildest rear quarter panels ever assembled in Detroit.

9 Daring Designs - 1967 Dodge Hemi Charger
A full size car that rocked the fastback world.

9 Daring Designs - 1969 'Cuda 440
The fish that swallowed an elephant.

9 Daring Designs - 1969 Dodge Daytona
A space age rocket on wheels.

9 Daring Designs - 1970 and 2009 Dodge Challengers
Everything old is new again.
9 Daring Designs - 2000 Plymouth Prowler
One of the most radical designs ever
mass-produced.
9 Daring Designs - 2003 Dodge Viper SRT-10
Go big or go home.
Published Dec 7th, 2015
More Classic Car News & Article Categories:
Related Articles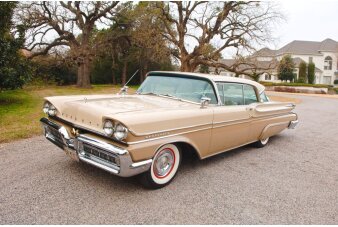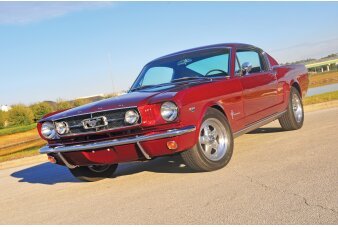 Mustang's third body style emerges.
Related Muscle & Pony Cars
×
9 Daring Designs - 1969 Dodge Daytona