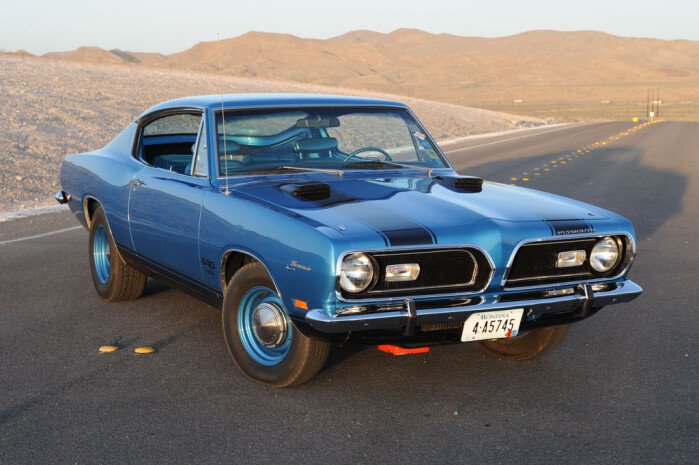 Photos by Jerry Heasley.


Plymouth put the Chrysler Corporation in the fastback business in 1964 and stayed there until 1969, which is the year of our feature car. Even though the 1964-1966 "Glassback" Barracudas have the more radical styling, the second series (1967-1969) have the more traditional Mopar muscle options, including the awesome 440 in the featured 1969 'Cuda.

Big-block engines were first offered in 1967, when the 383 was added to the lineup. The 440 was a late addition, making the 440 1969 'Cuda the most rare of all fastback Barracudas. There were also some Hurst-built, Hemi-powered Barracudas that were strictly for drag racing. These cars, along with the Hemi Darts, did very well in NHRA competition.

Stuffing a big-block in the Barracuda engine compartment was a snug fit. Power steering, power brakes, and air conditioning wouldn't fit. Things were tight for the exhaust manifolds, so more restrictive than normal manifolds had to be substituted. Nonetheless, the 440 was rated at 375 horsepower, which was substantial for a relatively lightweight car.

The styling of the non-wraparound rear glass, while not quite as daring, is a smoother design. It's a fine example of how Mopar designers fashioned pleasing shapes that worked well from all angles.

A unique 1969 'Cuda styling feature was the hood treatment. Twin black stripes emanated from two small scoops at the windshield end of the hood. The scoops were not functional, and they were among the smallest hood scoops fitted to muscle era Mopars. The lower front fenders sported large "440 'Cuda" decals, which should have been fair warning for any stop light challengers.

'Cuda interiors were clean and functional. The rear seatback still folded down like the first generation Barracudas, providing a spacious cargo area. The seats featured horizontal pleats that were repeated on the door panels.


Owner: Ron Rebich, Clinton, Montana



9 Daring Designs

The bold and beautiful cars produced by Mopar designers.
9 Daring Designs - 1948 Chrysler Town and Country Convertibles

An automotive mansion for the discerning owner.

9 Daring Designs - 1957 Desoto Adventurer Convertible

The mid-Fifties were good times for DeSoto.
9 Daring Designs - 1961 Chrysler 300G Hardtop

The wildest rear quarter panels ever assembled in Detroit.

9 Daring Designs - 1967 Dodge Hemi Charger

A full size car that rocked the fastback world.
9 Daring Designs - 1969 'Cuda 440

The fish that swallowed an elephant.
9 Daring Designs - 1969 Dodge Daytona

A space age rocket on wheels.
9 Daring Designs - 1970 and 2009 Dodge Challengers

Everything old is new again.

9 Daring Designs - 2000 Plymouth Prowler

One of the most radical designs ever
mass-produced.
9 Daring Designs - 2003 Dodge Viper SRT-10

Go big or go home.
Published Dec 7th, 2015
More Classic Car News & Article Categories:
Related Articles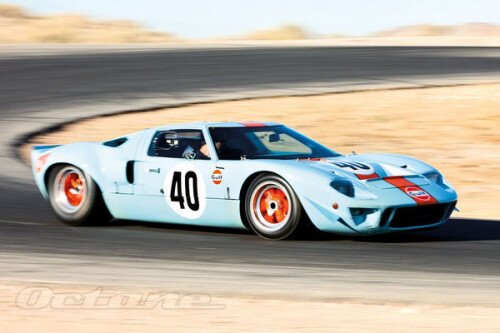 While every factory Ford GT40 is special, some are more special than others. The dazzling example featured here, chassis GT40P/1074, earns bonus points for at least three reasons..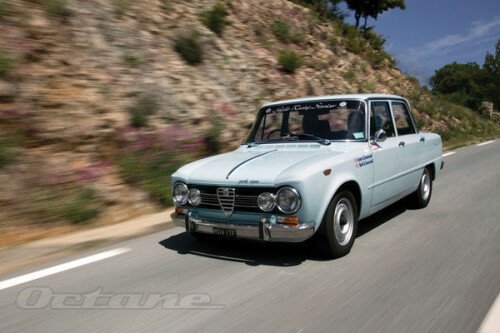 Not long after their first event together, Bob bought a standard road-going 1968 Alfa Romeo Giulia Super, and had it restored by Classicarco in Manchester. We spend a pleasant afternoon tossing it around the French countryside for Martyn's camera, Bob and I swapping the wheel like two duffers on the practice green trying out the same putter.
Advertisement
×
9 Daring Designs - 1969 'Cuda 440