‹ Go back
5 Hot Rides at the 2017 Amelia Island Concours d'Elegance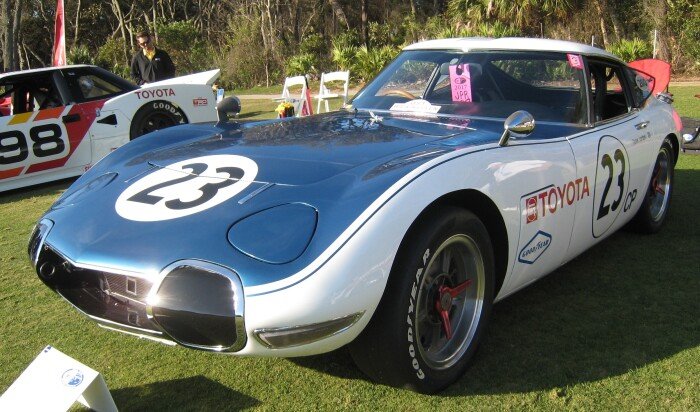 Author: Larry Printz Body:
The 2017 Amelia Island Concours d'Elegance once again possessed a show field filled with incredible road cars and race cars of every description. This makes it nearly impossible to pick just five worthy of attention. That being the case, here five remarkable road cars shown at the 2017 Amelia Island Concours d'Elegance.
1933 Marmon Sixteen Victoria Coupe
The winner of the first Indianapolis 500 in 1911, Marmon was one of two American automakers to ever build a sixteen-cylinder car. The other was Cadillac. When the Sixteen debuted, it delivered 200 horsepower from its 490.8 cubic inch engine. Despite wearing aluminum coachwork by LeBaron, the car didn't save Marmon, which exited the car business in 1933. It survives as a part of Berkshire Hathaway. This car, once owned by Formula One's Bernie Ecclestone, is now part of a private collection.
1957 Chevrolet Corvette SS
Like many collectors, John Baldwin knew about this car. Built for General Motors' 1957 Motorama, held at the New York Waldorf Astoria, the car had been in an accident in 1958, and it was still damaged in 1996 when Baldwin bought the car. Now restored, it still has the original interior, which features a center console, cup holders and tachometer mounted on the steering column. Under the hood was a Chevrolet's first V8 that developed one horsepower per cubic inch: 283.
1966 Shelby Cobra 427
When this Shelby Cobra left the factory in 1966, its owner only had one thing on his mind: drag racing. That's how the car ended up at Joel Rosen's Motion Performance in Baldwin, New York. While Motion modified many muscle cars, this is the only Motion Performance Conra set up for drag racing. It went to set several speed records, including an NHRA national record of 10.30 ET at 133 mph. It's now owned by Irwin Kroiz of Ambler, Pa., who doesn't race it. He merely preserves it.
1967 Chevrolet Camaro Prototype
You're a 14-year-old high-school kid surfing the net when you stumble across someone claiming to have the very first Camaro prototype. You want it. So you ask your dad to look at it, and before long, you're a high-school kid with a Camaro. At your dad's insistence, you research its authenticity before restoring it, leading you to reach out to the executives of General Motors for help. Sound like fiction? It isn't. It happened to Logan Lawson of Hutchinson, Kansas, and this is his car: Camaro N100001.
1967 Toyota Shelby 2000GT
If you think Carroll Shelby only modified America cars, guess again. This is not only the first of 351 Toyota 2000 GT sports cars, and one of 62 imported to the United States, it's the only one ever prepared and campaigned by Carroll Shelby. Along with suspension modifications, the car's 2.0-liter DOHC Yamaha aluminum hemi-head inline 6-cylinder engine was tweaked to produce 205 hp. Owned since 1980 by former Toyota dealer Bob Tkacik of Biddleford, Maine, it runs in vintage races across the country.
Photo courtesy of DeremerStudios.com
Published May 15th, 2017
More Classic Car News & Article Categories:
Related Articles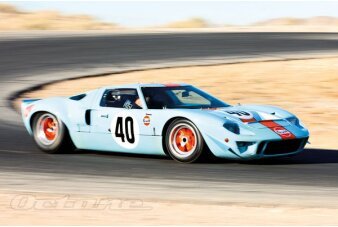 While every factory Ford GT40 is special, some are more special than others.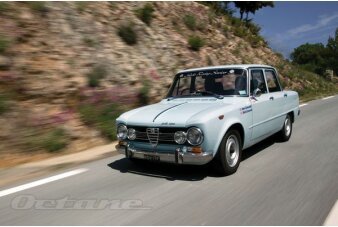 For the Linwoods historic rallying seems to come naturally.
×
5 Hot Rides At The 2017 Amelia Island Concours D'Elegance