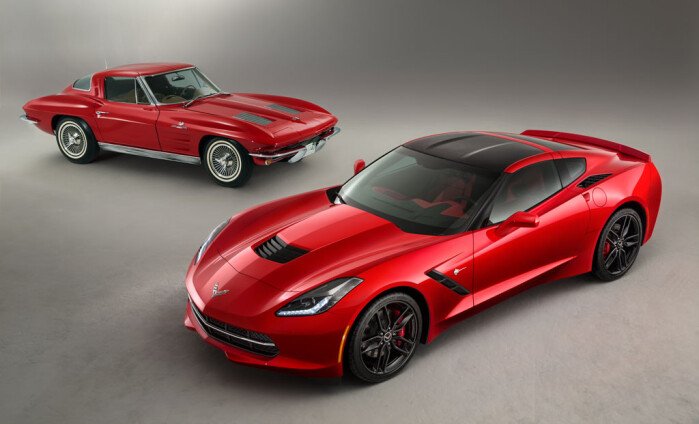 Chevrolet is redefining modern performance with today's debut of the all-new Corvette Stingray. And only a Corvette with the perfect balance of technology, design and performance can wear the iconic Stingray designation.

The 2014 Corvette Stingray is the most powerful standard model ever, with an estimated 450 horsepower (335 kW) and 450 lb.-ft. of torque (610 Nm). It is also the most capable standard model ever, able to accelerate from 0-60 in less than four seconds and achieve more than 1g in cornering grip. It is expected to be the most fuel-efficient Corvette, exceeding the EPA-estimated 26 mpg of the current model.

"Like the '63 Sting Ray, the best Corvettes embodied performance leadership, delivering cutting-edge technologies, breathtaking design and awe-inspiring driving experiences," said General Motors North America President Mark Reuss. "The all-new Corvette goes farther than ever, thanks to today's advancements in design, technology and engineering."

The all-new Corvette Stingray shares only two parts with the previous generation Corvette. It incorporates an all-new frame structure and chassis, a new powertrain and supporting technologies, as well as completely new exterior and interior designs. Highlights include:
An interior that includes real carbon fiber, aluminum and hand-wrapped leather materials, two new seat choices
Published Dec 7th, 2015
More Classic Car News & Article Categories:
Related Articles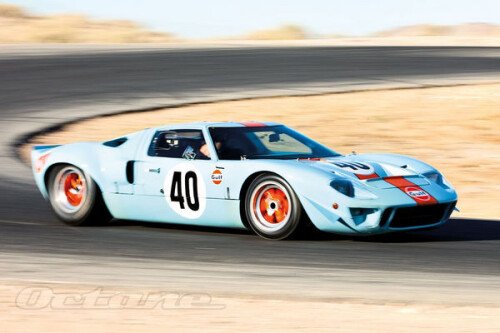 While every factory Ford GT40 is special, some are more special than others. The dazzling example featured here, chassis GT40P/1074, earns bonus points for at least three reasons..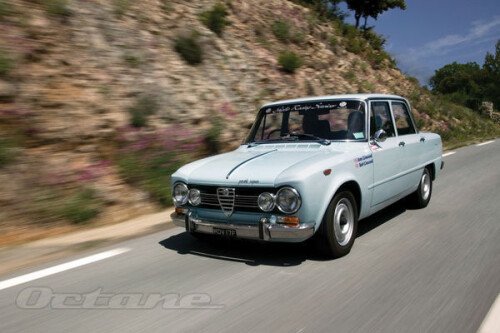 Not long after their first event together, Bob bought a standard road-going 1968 Alfa Romeo Giulia Super, and had it restored by Classicarco in Manchester. We spend a pleasant afternoon tossing it around the French countryside for Martyn
Advertisement
×
2014 Corvette Stingray Revealed!