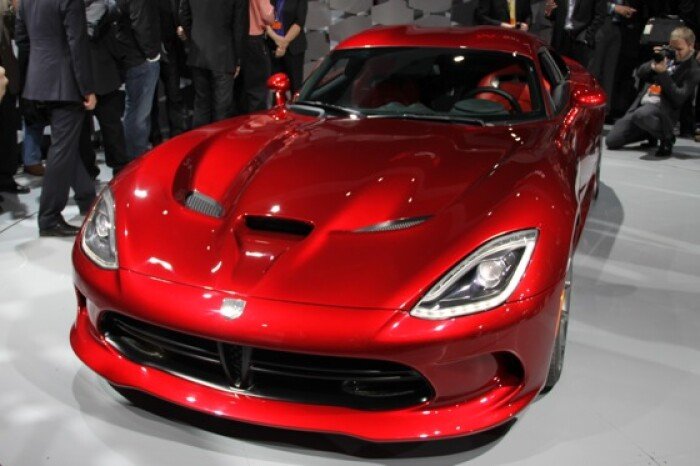 The 2013 Viper offers a 640-horsepower V10.
Exterior styling draws from past models.
The interior offers more luxury than previous Vipers.


The Viper is back. This year's New York International Auto Show served as the launching pad for the all-new Viper, which will officially drop its Dodge branding to be sold under the newly created SRT nameplate. In addition to exciting new styling inside and out, the 2013 Viper features a new engine that produces a whopping 640 horsepower, putting it in contention with some of today's top supercars.
According to parent brand Chrysler, the "return of the snake" is marked by a new, all-aluminum 8.4-liter V-10 that puts 640 horses and a whopping 600 lb-ft of torque to the ground through a new 6-speed manual transmission. Thanks to weight reduction of about 100 pounds compared to the outgoing Dodge Viper SRT-10, the new sports car boasts a power-to-weight ratio that rivals exotic supercars from the Bugatti Veyron and Ferrari Enzo to the recently released Lamborghini Aventador.
But the 2013 Viper's powerplant is only a part of the story. Inside, the coupe is more luxurious than ever, boasting a seven-inch center-mounted LCD screen with a customizable display, leather upholstery, lightweight racing seats and a range of optional Harmon Kardon sound systems. Outside, the coupe offers styling that's instantly recognizable as a Viper, albeit with several major changes including carbon fiber components, unique lightweight alloy wheels and LED headlights and taillights.
Although Chrysler has yet to announce pricing for the Viper, the automaker did reveal that the sporty coupe will be available in two flavors: SRT and GTS. While SRT models are intended for purists looking for an exciting, stripped-down driving experience, the upscale GTS trim level adds technological goodies like active suspension, higher-grade interior finishes, automatically adjustable seats and an available surround sound system.
While the 2013 Viper certainly looks to improve on its predecessor in nearly every way, enthusiasts will surely lament the loss of one key feature: a convertible top. Although every Viper since the model's 1992 release has been offered with an open roof, the newest 2013 Viper was shown only as a coupe. Nonetheless, we'd bet a drop-top version of the new Viper isn't far behind, as the added body style will help Chrysler snag a wider segment of enthusiast buyers.
The 2013 Viper will be sold at Chrysler dealerships through the newly created high-performance "SRT" brand - an acronym for "Street and Racing Technology." We expect the flagship sports car will likely start around $90,000 when it goes on sale later this year.
What it means to you: Although this is the most civilized Viper yet, it will surely provide a wild experience for car enthusiasts eager to have some fun on the road.
Published Dec 7th, 2015
More Classic Car News & Article Categories:
Related Articles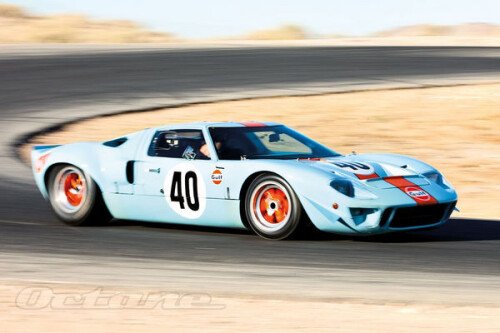 While every factory Ford GT40 is special, some are more special than others. The dazzling example featured here, chassis GT40P/1074, earns bonus points for at least three reasons..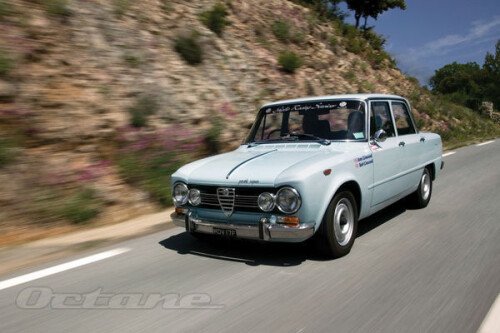 Not long after their first event together, Bob bought a standard road-going 1968 Alfa Romeo Giulia Super, and had it restored by Classicarco in Manchester. We spend a pleasant afternoon tossing it around the French countryside for Martyn
Advertisement
×
2013 SRT Viper: New York Auto Show