‹ Go back
2013 Rolls-Royce Phantom Series II: New York Auto Show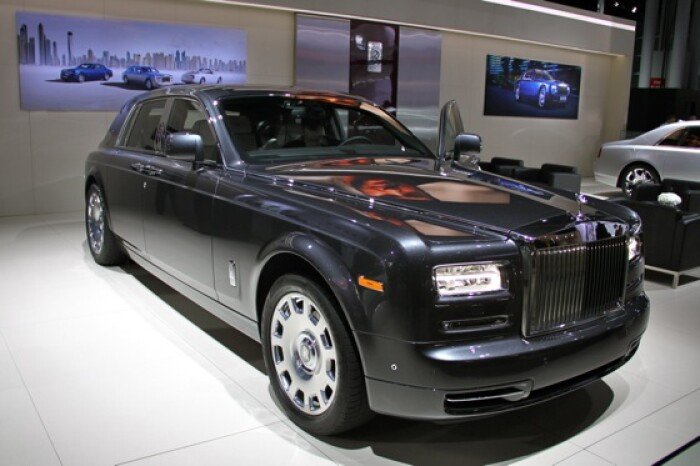 Updated front-end styling, including standard adaptive LED headlamps
New multi-media controller, navigation system, display and camera system
8-speed automatic transmission for better economy and lower emissions


Making its North American debut at the New York Auto Show, the Rolls-Royce Phantom Series II brings updated technology and revised front-end styling to the ultra-premium model line.
It was at the Geneva show earlier this year that we first saw the redesigned front bumper and adaptive LED headlamps, a new navigation system with a larger display and a camera system with front, rear and top-down views. An eight-speed automatic is also new. That and the updated technology of the Series II contribute to what Rolls-Royce hopes is a more "effortless" overall experience.
While styling changes are mild, the new front bumper is complemented by rectangular lighting fixtures that replace the round lamps on the previous Phantom. Standard adaptive LED headlamps now provide bright white light and adjust the position of the light cone depending on the speed and direction of the vehicle. Rolls-Royce says the new lighting improves safety and reduces driver fatigue.
Also assisting the driver is a new camera system that provides multiple views to aid in parking and low-speed maneuvering of the massive Phantom. The navigation system is new, too. It now includes 3D mapping, displays topography and allows composite routes with multiple destinations. Furthermore, a new multi-media controller and larger, 8.8-inch display allow the driver to more effortlessly interface with the Phantom's technology suite.
The new transmission might be less obvious to drivers or passengers than the styling and technology tweaks, but it, too, improves the Phantom's performance, specifically its fuel economy and emissions. Rolls-Royce says the ZF eight-speed and a new differential yield a ten percent improvement in the Phantom's European fuel economy rating. Extra gears can sometimes mean smoother acceleration as well.
Improving the Phantom with a lot of new technology - while keeping its traditional elegance intact - seems a particular challenge. Done too hastily, changes to such an extraordinary car could overshadow its core strength - unparalleled luxury. Yet neither can the engineers at Rolls-Royce stand still in a time of great technological advancement. Hopefully, the Series II will continue the Phantom's success by riding the line between the traditional and the modern, all while surrounding its passengers in effortless luxury.
What it means to you: The Series II brings a lot of technology updates and some mild styling changes to Rolls-Royce's ultra-luxurious Phantom line.
Published Dec 7th, 2015
More Classic Car News & Article Categories:
Related Articles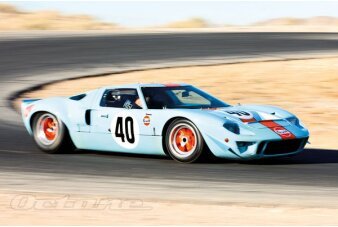 While every factory Ford GT40 is special, some are more special than others.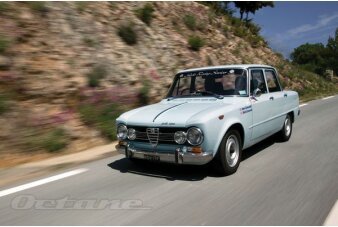 For the Linwoods historic rallying seems to come naturally.
×
2013 Rolls-Royce Phantom Series II: New York Auto Show