‹ Go back
2013 Porsche Boxster: New York Auto Show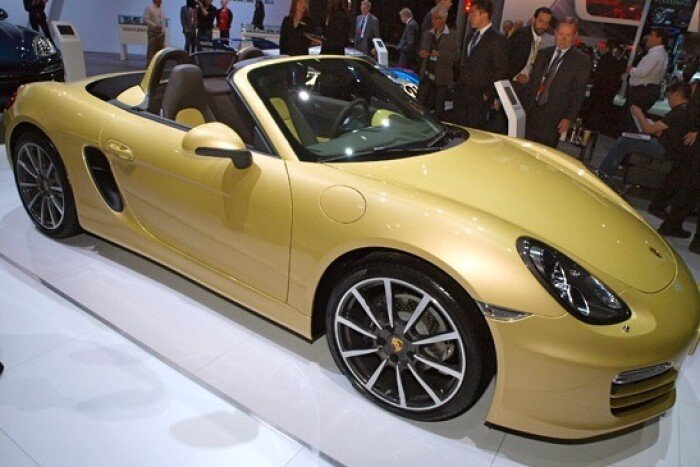 Boxster and Boxster S, both with more power than predecessors
Longer, lower and wider, yet lighter
New available features, including Sport Chrono Package and torque-vectoring differential


Although Porsche has enjoyed great success expanding its product offerings past the narrow sports car segment and into vehicles like the Cayenne and Panamera, the company remains committed to producing high-performance, driver-centric cars. Proof lies in the completely redesigned 2013 Boxster and Boxster S. These two just made their North American debut at the New York Auto Show.
Each of the larger and more powerful pair is lighter than its predecessor, which Porsche says translates into better performance. Several available technologies, including a torque-vectoring differential, further enhance the new Boxster's driving dynamics.
Its body might have grown compared with the second-generation car, but careful engineering means the new Boxster is 77 pounds lighter. It's also more aerodynamic. The dramatically styled roadster has large, body-side intakes and a new, full-width rear diffuser. Along with a stretched wheelbase and larger wheels, these endow the Boxster with not just better performance but also a sportier aesthetic, too.
Power comes from either a 3.4-liter flat-six in the Boxster S or a 2.7-liter flat-six in the Boxster. Both engines use direct injection to optimize output and efficiency, which Porsche says has also improved. The S's larger motor carries over from the previous generation, but cranks out five more ponies for a peak of 315 hp. The 2.7 is newly developed, based on the motor in the S. It's good for 265 hp, ten more than the 2.9-liter engine it replaces.
Power is delivered through a standard six-speed manual transmission or a seven-speed dual-clutch unit. The optional Sport Chrono Package adds dynamic transmission mounts which the driver can adjust for comfort or sport driving. Along with the seven-speed, Sport Chrono also includes launch control, which shaves two tenths of a second off of the Boxster's 0-62 mph time.
Offered along with an active suspension, Porsche's torque-vectoring differential further enhances handling performance. In a turn, the system brakes the inside drive wheel to enhance steering control.
Instead of becoming a watered-down roadster for the masses, the Boxster's sports car credibility just keeps improving. The 2013 Boxster shows that Porsche remains serious about sports cars, even those at the bottom of the brand's lineup. New Boxsters will begin arriving in dealer showrooms this summer with a base price of $49,500, or $60,900 for the S, not including a $950 destination charge.
What it means to you: Sports car enthusiasts will be pleased with the 2013 Boxster. Both the look and the performance of the new car are sportier than the second-generation model.
Published Dec 7th, 2015
More Classic Car News & Article Categories:
Related Articles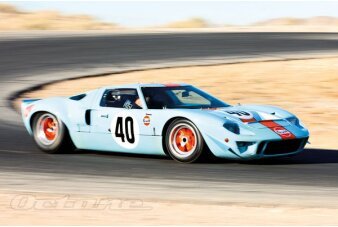 While every factory Ford GT40 is special, some are more special than others.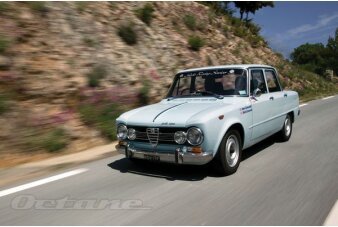 For the Linwoods historic rallying seems to come naturally.
×
2013 Porsche Boxster: New York Auto Show