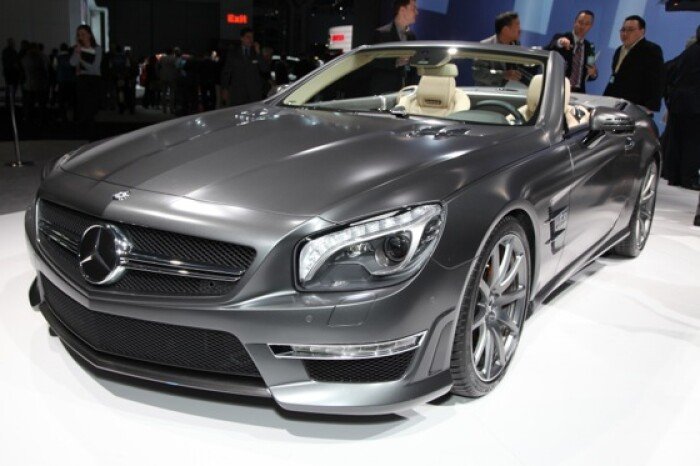 The 2013 SL65 is based on the newly redesigned SL-Class
The convertible offers 621 horsepower and a staggering 738 lb-ft of torque
Mercedes says the SL65 will go on sale in November


Among the many stars of Mercedes' display at this year's New York Auto Show was a powerful new version of the automaker's flagship SL-Class roadster. According to Mercedes, the 2013 SL65 AMG goes on sale in November and features the same monstrous twin-turbo V12 as today's model.
On the outside, the 2013 SL65 AMG offers many of the same stylistic enhancements as its predecessor. Based on the recently redesigned sixth-generation SL-Class, the new SL65 features a larger front air intake, a host of chrome accents peppered throughout the exterior and the model's unique front bumper side fins, which were a characteristic design feature of the original SL65.
Inside, the SL65 also boasts several changes over the more common SL550 and SL63 AMG models. Among the enhancements are highly-bolstered sport seats with unique "V12 diamond stitching," two-tone upholstery on the seats and door panels, a designer headliner and several exclusive colors for interior surfaces and trim.
Of course, the SL65 AMG also justifies its monstrous price - expected to be around $200,000 - with an equally monstrous engine. Under the convertible's long hood is an enormous twin-turbocharged V12 that produces 621 horsepower and an almost unbelievable 738 lb-ft of torque. According to Mercedes, the engine puts power to the ground through the automaker's quick-shifting seven-speed AMG Speedshift transmission, which helps the convertible reach 60 miles per hour from a standing stop in just 3.9 seconds on its way to a top speed of 186 miles per hour.
"The combination of exclusive V12 dynamics and cultivated roadster pleasure was already unique in the previous model," says Ola K
Published Dec 7th, 2015
More Classic Car News & Article Categories:
Related Articles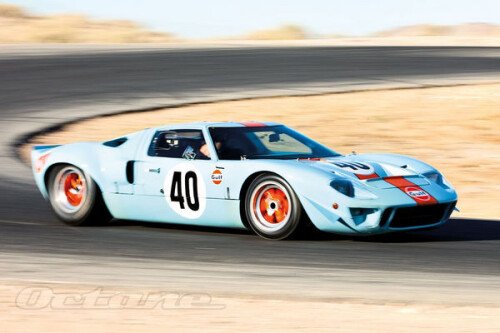 While every factory Ford GT40 is special, some are more special than others. The dazzling example featured here, chassis GT40P/1074, earns bonus points for at least three reasons..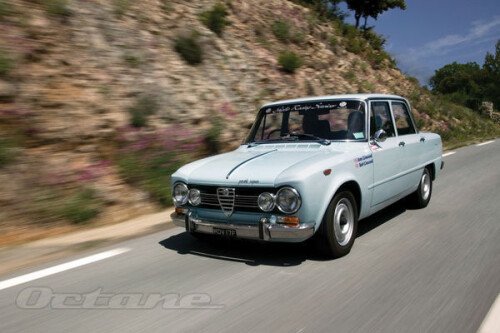 Not long after their first event together, Bob bought a standard road-going 1968 Alfa Romeo Giulia Super, and had it restored by Classicarco in Manchester. We spend a pleasant afternoon tossing it around the French countryside for Martyn
Advertisement
×
2013 Mercedes SL65 AMG: New York Auto Show