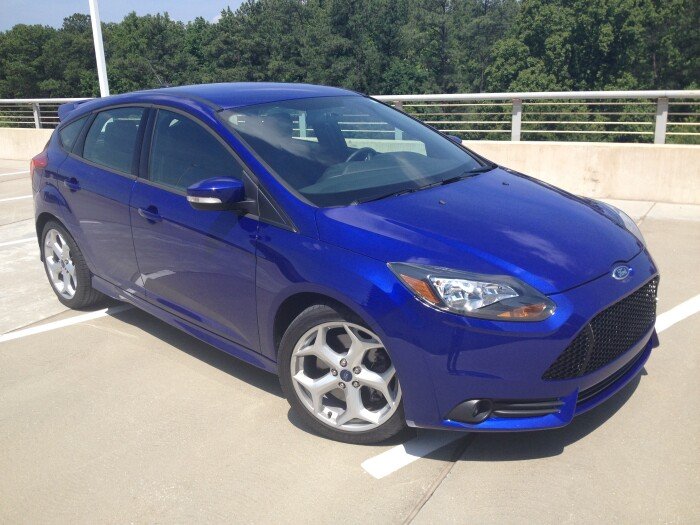 I'm staring at a 300-foot long World War II era submarine...in the middle of a field...in Oklahoma. You can't make something like this up. If I were in one of my classic cars I would have written this off as a hallucination brought on by an exhaust leak. But I'm not in one of my classics cars; I'm in a brand new 2013 Ford Focus ST and I'm heading to the Mid America Ford & Shelby Nationals in Tulsa, OK.

Last year the AutoTrader Classics crew went to the 2012 Mid America Ford & Shelby Nationals for the first time and instantly fell in love with the event. What's not to love about a long weekend filled with road racing, drag racing, cruising, and an epic car show? And even though we attended every event, we felt like there was something missing. This year we decided to fill that missing piece by actually participating in all the events! But how? I wanted to drive from our offices in Atlanta to the event in Tulsa, but alas I did not have a performance Ford product in my garage (well, at least one able to make the long trip). I could rent a car, but that would be no fun. No, we needed something with style! Something that could be driven half way across the country, flogged on a race track, launched down the drag strip, then shined up for the car show. That's where our friends at Ford came in and offered to lend me a brand new 2013 Focus ST for the trip. That's more like it! With our chariot acquired it was time to head out!



Mile zero. All gassed up and ready to leave Atlanta and head toward Birmingham, Alabama.



You can't drive through Alabama and not stop at the fastest track in NASCAR. It was eerie being there without the roar of engines around you.



Birmingham is lucky to have not one, but two awesome tracks. Barber Motorsports Park host a variety of great events throughout the year, plus they have an amazing motorsports museum!
Published Dec 7th, 2015
More Classic Car News & Article Categories:
Related Articles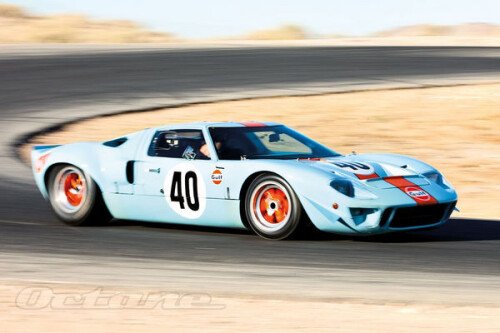 While every factory Ford GT40 is special, some are more special than others. The dazzling example featured here, chassis GT40P/1074, earns bonus points for at least three reasons..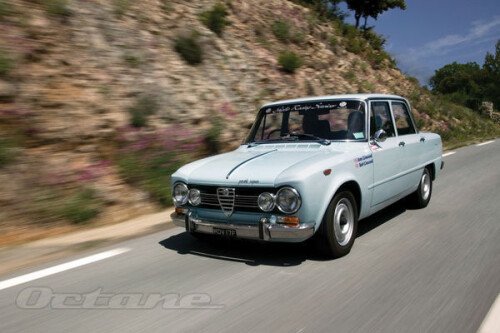 Not long after their first event together, Bob bought a standard road-going 1968 Alfa Romeo Giulia Super, and had it restored by Classicarco in Manchester. We spend a pleasant afternoon tossing it around the French countryside for Martyn
Advertisement
×
2013 Focus ST Road Trip!