‹ Go back
2013 Ferrari F12 Berlinetta: Geneva Auto Show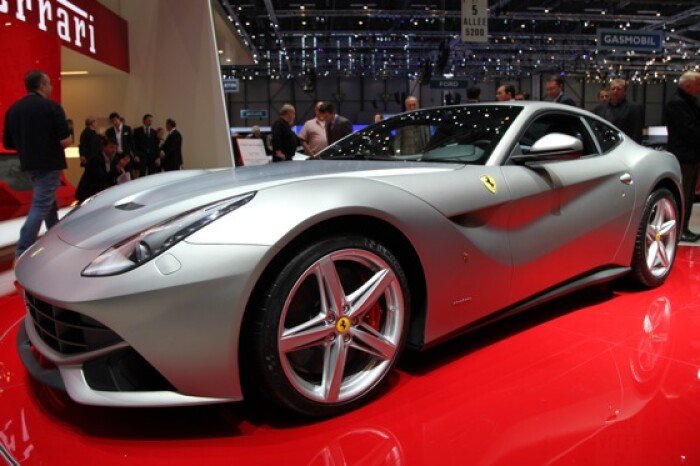 Ferrari unveils the 2013 F12 Berlinetta at this year's Geneva Auto Show
The F12 Berlinetta is the fastest Ferrari ever built
Powered by a front-mounted 729-horsepower 6.3-liter V12 engine


In most sports cars, making a 0-60 mph run in six seconds is quick. The Ferrari F12 Berlinetta does 0-60 in a shattering 3.1 seconds. From there, it'll keep accelerating all the way to its 211 mph top speed. Those shocking stats are thanks to its 729 horsepower and 508 lb-ft feet of torque produced from a front-mounted 6.3-liter V12. When it's all said and done, the F12 Berlinetta is the fastest Ferrari ever produced.
F12 Berlinetta sends all its power to the rear wheels through a seven-speed dual-clutch transmission with close gear ratios developed specifically for the F12 Berlinetta.
Replacing the 599 GTO, the F12 is actually smaller than its predecessor. In fact, it's two inches shorter, just under an inch narrower, and 2.5 inches lower. Thanks to the aluminum-intensive space frame, the F12 is also 360 pounds lighter than the 599 GTO.
Like other modern Ferraris before it, the F12 is fitted with Ferrari's full suite of performance technologies, including an electronic differential, high-performance anti-lock brake algorithms and carbon ceramic brakes.
Earlier this year, one notable British automotive journalist bemoaned the demise of the V12 engine. Delightfully for us, however, Ferrari boasts this is just the beginning of its next generation V12 engine design. Perhaps it won't be too long before an 800+ hp Ferrari V12 is announced.
What it means to you: While other automakers downsize engines and add turbochargers, Ferrari refuses to follow suit with its engines and wows the motoring world with its fastest model yet.
Published Dec 7th, 2015
More Classic Car News & Article Categories:
Related Articles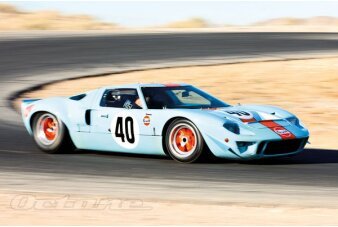 While every factory Ford GT40 is special, some are more special than others.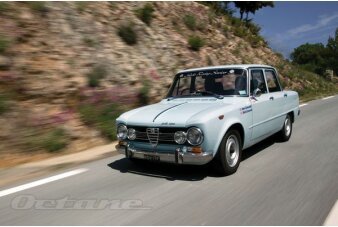 For the Linwoods historic rallying seems to come naturally.
×
2013 Ferrari F12 Berlinetta: Geneva Auto Show