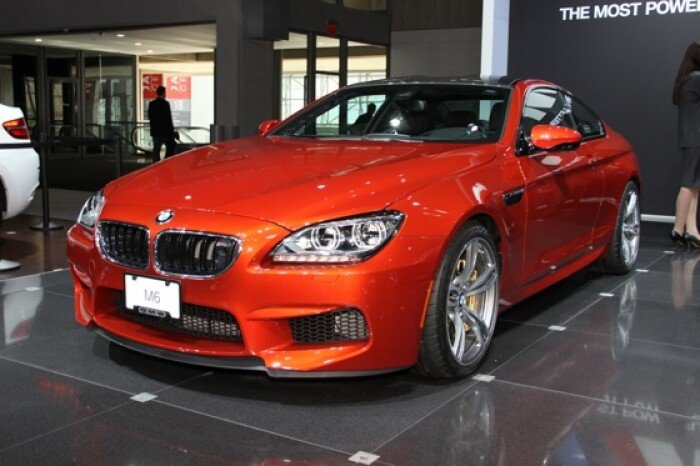 4.4-liter twin-turbo V8 mates to a seven-speed dual-clutch transmission
Active differential, adjustable suspension and enhanced stability control promote handling
Pricing starts at $106,995


When it left the scene two years ago, the second-generation M6 was powered by a normally aspirated V10 with some serious potency. While some lament the V10's exit - and more generally, the now-widespread use of turbos in BMW's current engine lineup - it's heartening to know that the new M6 Coupe is no slouch. Not only is the twin-turbo V8 under its hood more powerful than the V10, it's BMW's highest output engine ever. And in the 2013 M6 Coupe, it's surrounded by a roster of high-tech, high-performance equipment.
It's not just the 4.4-liter's 560 horsepower that stands tall over the V10. The motor generates a robust 500 lb-ft of torque over a broad engine-speed range. That's a bump of more than 30 percent compared to the last M6. BMW says the Coupe will hit 62 mph from a standstill in a scant 4.2 seconds, and go on to an electronically limited top speed of 155 mph. That's quick for a four-seat luxury GT.
The icing on the V8 engine's cake is a new seven-speed dual-clutch automatic transmission. The combination yields not just better performance, but better efficiency, too, with BMW reporting a 30 percent improvement in fuel economy compared with the V10 M6.
While 30 percent seems to be the magic number, no quantitative data can tell the whole story of handling. However, the high-tech tricks in the M6 Coupe suggest that the machine's stopping and turning abilities will be appropriately BMW-grade. An active differential puts power where it's needed, and links in with vehicle's stability control.
That system includes a bevy of dynamic braking capabilities to optimize traction and stability, even in high-performance driving. Six-piston calipers do the work of arresting speed, and carbon-ceramic brakes will be optional.
Finally, the M6 Coupe's electro-hydraulic suspension is adjustable to suit driver preference, including a more forgiving "comfort" setting, and stiffer "sport" and "sport+" settings for more spirited driving.
All the go-fast technology is, of course, presented alongside luxurious appointments befitting a car with a $106,995 price tag. That will be the bottom line on the 2013 M6 Coupe's window sticker when the car arrives in dealer showrooms late this summer.
What it means to you: The 2013 M6 Coupe, motivated by a 560-horsepower V8 running through a dual-clutch seven-speed, promises performance and luxury. It arrives late this summer.
Published Dec 7th, 2015
More Classic Car News & Article Categories:
Related Articles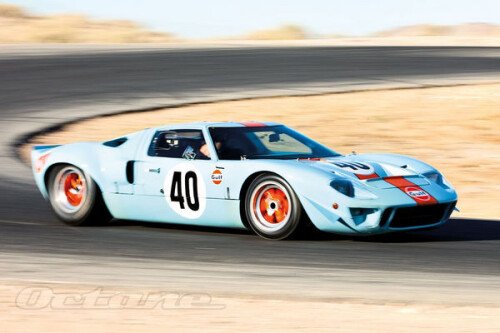 While every factory Ford GT40 is special, some are more special than others. The dazzling example featured here, chassis GT40P/1074, earns bonus points for at least three reasons..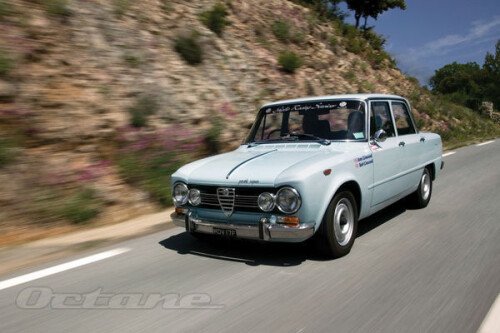 Not long after their first event together, Bob bought a standard road-going 1968 Alfa Romeo Giulia Super, and had it restored by Classicarco in Manchester. We spend a pleasant afternoon tossing it around the French countryside for Martyn
Advertisement
×
2013 BMW M6 Coupe: New York Auto Show