‹ Go back
2013 Bentley Mulsanne: New York Auto Show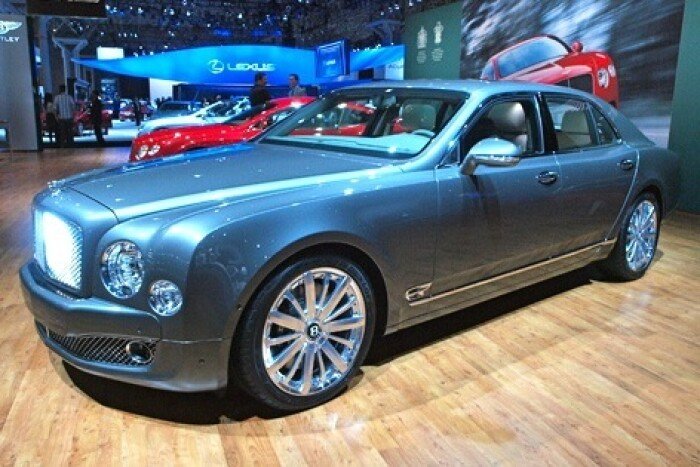 Bentley unveils the 2013 Mulsanne at this year's New York Auto Show
2013 model available with Mulliner Driving Spec (MDS) package
Base MSRP for 2013 Mulsanne starts at $296,000


Designed and built to offer Grand Touring, handcrafted luxury coupled with immense power and sportiness, the Bentley Mulsanne offers one of the world's most exclusive driving experiences. For 2013, the Mulsanne is more luxurious than ever, with new features such as a large, tilt-opening, tinted glass sunroof and an electrically operated bottle cooler with hand-blown and hand-cut lead crystal champagne flutes.
The 2013 Mulsanne is fitted with a 6.75-liter V8 producing 505 horsepower and a staggering 752 pound foot of torque. In spite of its large, four-door stature, the Mulsanne will accelerate from 0-60 in 5.1 seconds and reach a top speed of 184 MPH.
Cleverly, Bentley has implemented variable displacement technology to the Mulsanne's V8 engine. This allows the vehicle to imperceptibly deactivate four of its cylinders when cruising or during light throttle application, improving fuel economy.
In addition to its new luxury appointments, customers can also have their 2013 Mulsanne fitted with the new Mulliner Driving Spec (MDS) package. For an additional $15,750, the Mulliner package includes 21-inch MDS wheels, Bentley Flying 'B' wing vents and a diamond-quilted, leather-trimmed cabin with driver-selectable sport-tuned suspension and steering. The MDS package is finished off with Mulliner treadplates and individually polished and drilled alloy accelerator and brake pedals.
Starting at $296,000, the 2012 Mulsanne will enter the US market in late 2012.
What it means to you: Bentley makes the four-door Mulsanne sportier and more exclusive with a new Mulliner Driving Spec package.
Published Dec 7th, 2015
More Classic Car News & Article Categories:
Related Articles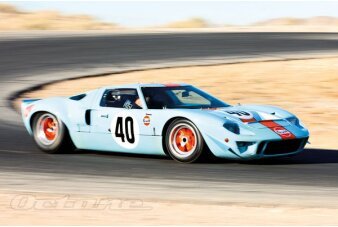 While every factory Ford GT40 is special, some are more special than others.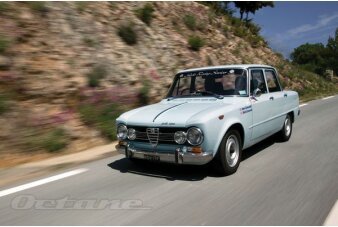 For the Linwoods historic rallying seems to come naturally.
×
2013 Bentley Mulsanne: New York Auto Show