Toyota built its reputation on its "Kaizen" continuous improvement process, but now Hyundai is demonstrating itself as the current master practitioner of the philosophy. Some of the company's recent clean-sheet models, such as the Sonata and Elantra, have been spectacularly suburb from the beginning.
While the new Equus was designed as a no-compromises maximum luxury prestige sedan with U.S. customers in mind, the Genesis exhibits some evidence of its role as a prestige car for markets like Korea where the owner is likely to ride in the back seat rather than drive.
In its initial iteration, that meant a car with soggy, understeer-prone handling and powerplants that weren't competitive with the best in the car's class. With the introduction of the 2012 model, including direct-injected engines that make more power and burn less gas, along with an all-new Hyundai-designed and built eight-speed automatic transmission, the Genesis takes a dramatic step forward.
But a competitive front passenger's seat, which currently lacks the adjustability and cooling feature of the driver's seat, will have to wait until the next model, according to director of product planning, Scott Margason. So even Hyundai doesn't fix everything in mid-life refreshes, but because the U.S. recently became Hyundai's largest market, Margason said that we can expect to see American tastes - such as an emphasis on the front seats rather than the rear ones - to be more strongly reflected in future editions.
Published Dec 7th, 2015
More Classic Car News & Article Categories:
Related Articles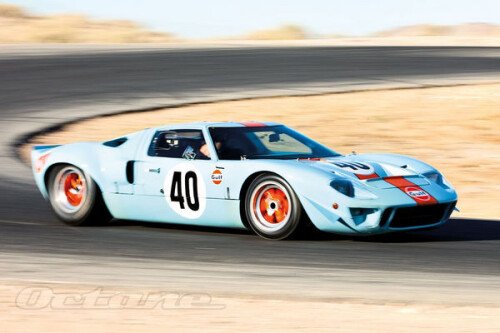 While every factory Ford GT40 is special, some are more special than others. The dazzling example featured here, chassis GT40P/1074, earns bonus points for at least three reasons..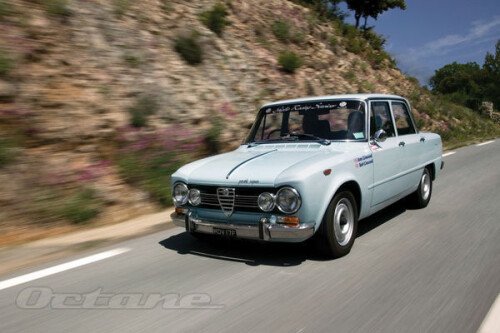 Not long after their first event together, Bob bought a standard road-going 1968 Alfa Romeo Giulia Super, and had it restored by Classicarco in Manchester. We spend a pleasant afternoon tossing it around the French countryside for Martyn
Advertisement
×
2012 Hyundai Genesis 5.0 R-Spec: First Drive