‹ Go back
2012 Dodge Charger SRT8: First Drive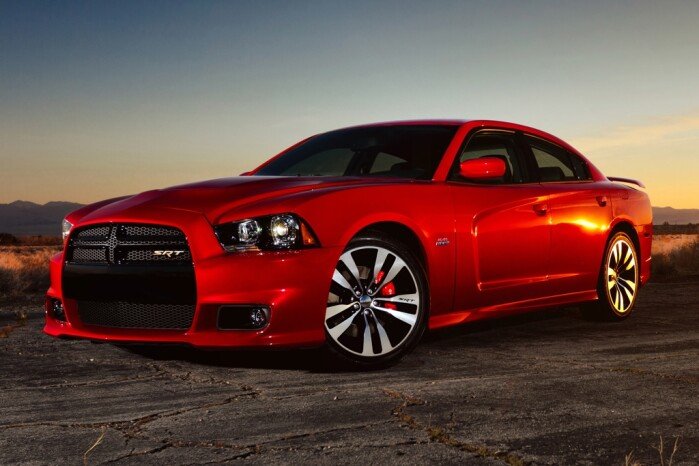 It's called the halo effect, when a special version of a car casts a favorable light over the more humdrum members of the range. Chrysler has produced four halo models for 2012, all badged SRT, which stands for Street and Racing Technology. The Jeep Grand Cherokee, Chrysler 300 and Dodge Challenger variants are joined by the 2012 Dodge Charger SRT8 sports sedan.
The Charger and the 300 share the same underpinnings, a rear-drive platform that formed the basis for the previous-generation Mercedes-Benz E-Class. Both SRT cars' curb weights are identical at 4,365 pounds, and they enjoy the same 470-horsepower V8 engine, but the Charger seems to have a sharper edge, a peppier perspective.
This was a deliberate move by the SRT engineers. They tuned the Charger's adjustable suspension to be noticeably stiffer, without being jarring. The steering also uses traditional hydraulic assistance in exchange for the more modern, but less exciting all-electric system. The result is a particularly satisfying drive.
From the shape of the supportive driver's sports seat to the bark of the 6.4-liter engine as it develops its 470 pound-feet of torque, it's just plain old automotive fun, easily accessible, and with a nod to modernity from the steering wheel-mounted paddle shifters - for those times when a little more involvement is welcomed.
When the right foot is truly involved, this car can rush from standstill to 60 mph in a smidge under five seconds (Dodge has not given any official acceleration time) and hit a top speed of 175 mph. But the numbers are only a part of the story - there's a poise and eagerness to the Charger SRT8 that should find many appreciative buyers.
They may not be so keen on the dashboard, with its fake carbon fiber trim, or the obvious pieces of plastic painted to resemble metal. But, they should like the specially designed aluminum hood, as well as the aerodynamic body kit that sets this apart from other Charger models, the cool 20-inch alloy wheels, and the beefed-up brakes behind them.
For $46,620 (including $825 destination), the 2012 Dodge Charger SRT8 offers a great blend of boisterousness and usefulness. A day's tuition in high-performance driving is included in the price, while a standard-issue touchscreen offers functions such as suspension settings and Bluetooth connectivity.
With much to love and little to complain about, this is possibly the smartest choice of the new SRT halo models.
Published Dec 7th, 2015
More Classic Car News & Article Categories:
Related Articles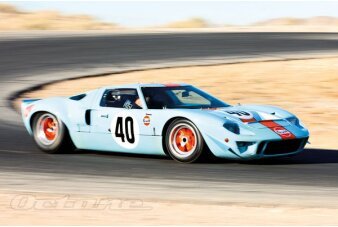 While every factory Ford GT40 is special, some are more special than others.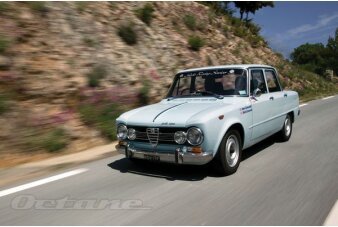 For the Linwoods historic rallying seems to come naturally.
×
2012 Dodge Charger SRT8: First Drive