‹ Go back
2012 Dodge Challenger Rallye Redline: New York Auto Show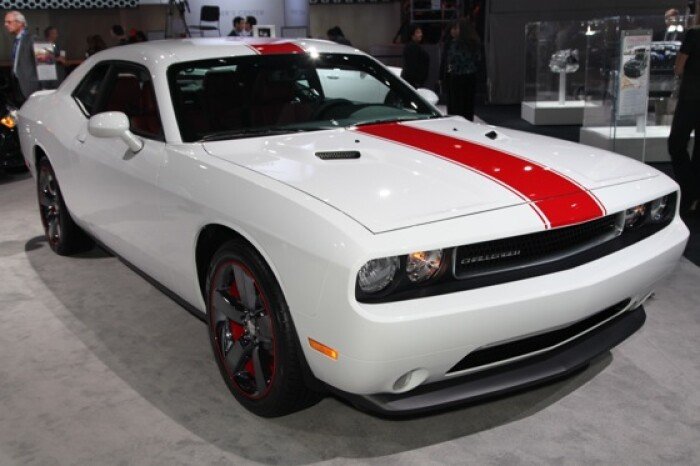 The Rallye Redline includes the Pentastar V6 and a five-speed automatic.
Upgrades to the exterior include a stripe and unique wheels.
Under the skin, the Rallye Redline adds several chassis improvements.


A sporty new six-cylinder version of Dodge's retro-themed Challenger coupe was unveiled at this year's New York Auto Show. Dubbed the Challenger Rallye Redline, the new model combines multiple upgrades to its interior and exterior with several chassis enhancements designed to improve traction and sharpen high-speed cornering.

The Challenger Rallye Redline wears some of its most obvious enhancements on its exterior. In addition to its most striking new feature - a large red stripe down its roof, trunk and hood - the Rallye Redline also offers a body-colored rear spoiler and unique 20-inch wheels that include a Pitch Black paint finish and a red stripe around the rim. Interior changes are less drastic, with the new model adding only a retro-themed automatic transmission shift lever and available Rallye Red leather seats - a striking shade of bright red that can be supplemented with dark gray for buyers interested in a more conservative cabin.

The new Rallye Redline also includes several important upgrades under the skin. While the sporty special edition retains the Challenger's standard Pentastar V6 that delivers 305 horsepower and 268 lb-ft of torque through a five-speed automatic transmission, the Rallye Redline adds suspension revisions designed to improve the coupe's handling.

According to Chrysler, the upgrades include firmer shocks to improve cornering, larger front and rear sway bars to reduce body roll and wider tires to boost traction. Chrysler also says the Challenger Rallye Redline offers new steering that's 25 percent quicker than the standard model. Each of the improvements will enhance the Challenger Rallye Redline's performance, whether on the track or in the morning commute.

The Challenger Rallye Redline arrives in dealers nationwide this month with prices starting at $29,670 including destination. That's not bad considering the laundry list of changes to the performance-oriented special edition, which offers a similar level of standard equipment as the $25,920 Challenger SXT Plus.

What it means to you: The Rallye Red Line offers serious performance for car shoppers who prefer the fuel efficiency - and base price - of the Challenger V6.
Published Dec 7th, 2015
More Classic Car News & Article Categories:
Related Articles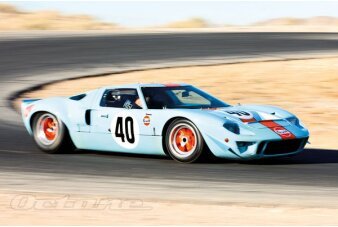 While every factory Ford GT40 is special, some are more special than others.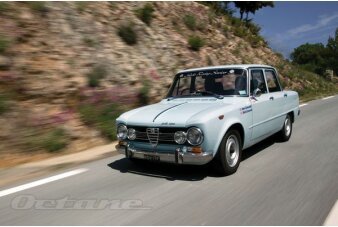 For the Linwoods historic rallying seems to come naturally.
×
2012 Dodge Challenger Rallye Redline: New York Auto Show