‹ Go back
2012 BMW M6 Convertible: New York Auto Show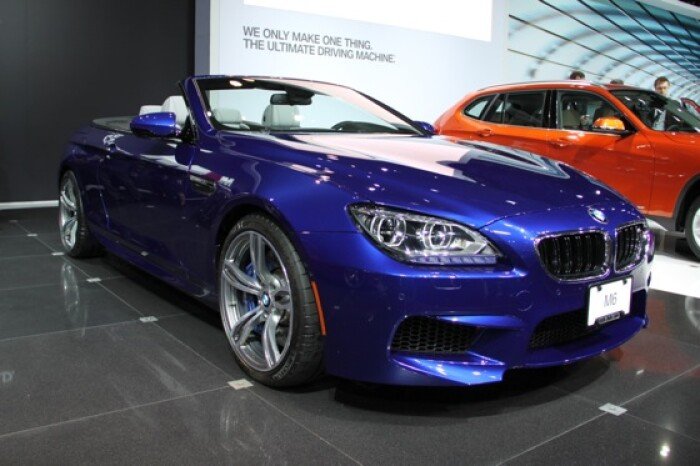 World debut of the redesigned high-performance convertible

BMW's most powerful engine to date, a turbocharged V8

Technology to aid performance, comfort and safety



The New York Auto Show is the scene for the world debut of the all-new BMW M6 Convertible, the most powerful ragtop car the company has ever produced. Sharing a twin-turbocharged V8 with the M5 and M6 Coupe, the third-generation M6 Convertible offers a range of performance-enhancing upgrades beyond its powerplant. It also packs technology aimed at comfort and safety, and benefits from an improved balance of power versus efficiency thanks to cutting-edge engineering.
BMW M cars differentiate themselves under the hood. The M6 Convertible's 4.4-liter engine uses two twin-scroll turbos, direct fuel injection and variable valve timing to produce a massive 560 horsepower and 500 lb-ft torque, 10 percent and 30 percent more than the V10 in the last M6, respectively. Yet BMW says the new motor offers a better balance of power and economy, too.
A seven-speed dual-clutch automatic delivers nearly uninterrupted power. It can shift automatically, or the driver can select gears using paddles mounted to the new, smaller-rimmed steering wheel. An active differential proportions power to the rear wheels for maximum grip from the standard 19-inch or optional 20-inch tires.
Driving dynamics are also enhanced by the new M6 Convertible's highly sophisticated chassis. Comfort, Sport and Sport Plus modes adjust damping of the standard electro-hydraulic suspension and the weight of the speed-sensitive power steering. Large-diameter brake rotors are clamped by performance-spec six-piston calipers, and carbon-ceramic brakes are offered as an option, a first for BMW.
Safety and comfort benefit from the latest technology, too. Dynamic stability control and ABS are standard, but they are optimized for high performance driving and include dynamic brake control and cornering brake control. Pop-up roll bars deploy if a rollover is imminent. Heavily bolstered seats include integrated seatbelts, and the M6 Convertible has the expected array of airbags. A full-color head-up display projected on the windshield allows the driver to stay informed without becoming distracted.
Fuel economy ratings and more details on equipment availability are expected soon. BMW says the M6 Convertible will begin reaching dealer showrooms in June with a starting price of $113,995 including an $895 destination charge.
What it means to you: BMW's new 560-horsepower, twin-turbo M6 Convertible debuting at the New York Auto Show offers a rare, wind-in-your-hair combination of luxury and exceptional performance.
Published Dec 7th, 2015
More Classic Car News & Article Categories:
Related Articles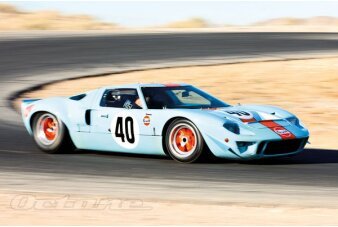 While every factory Ford GT40 is special, some are more special than others.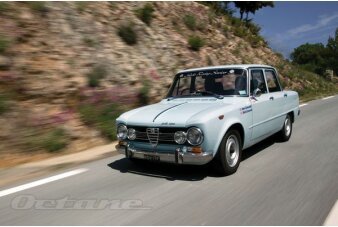 For the Linwoods historic rallying seems to come naturally.
×
2012 BMW M6 Convertible: New York Auto Show