‹ Go back
1971 Plymouth Hemi Cuda: A Muscle Car Time Machine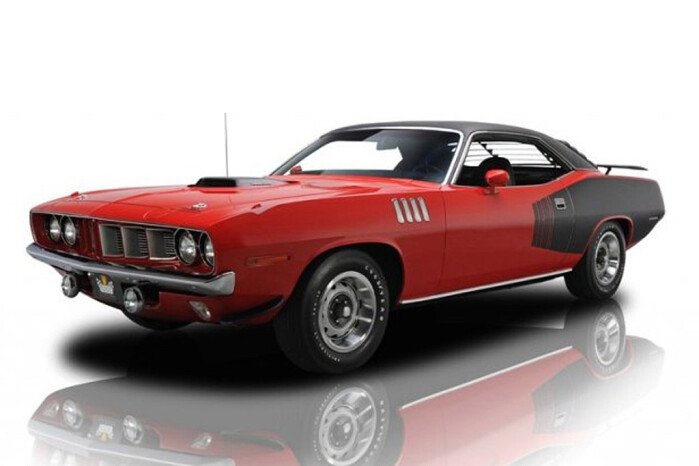 Author: Tommy Flanagan
This 1971 Plymouth Hemi Cuda hardtop is one of the most unique muscle cars for sale on Autotrader Classics. Not only is it one of the most original cars you'll probably run across, it also has quite a backstory.
The word "original" has been thrown around so much that it has practically lost its meaning. Originality is a major criterion a true car collector looks for when acquiring a classic muscle car. It's one of the main things that sets the car apart from the herd and adds value to the investment. After all, a car is only original once. With that in mind, this 1971 Plymouth Hemi Cuda is the epitome of the word original. It still sports many original parts that typically would have worn out many years ago. For instance, this car still retains its original factory dual exhaust, black vinyl top and Goodyear Polyglas GT tires. Even more surprising, the 426 Hemi engine still retains the fluids from the day it rolled off the Hamtramck, Michigan, assembly line.
According to RK Motors, this Hemi Cuda is believed to be the highest optioned example ever created. Some notable options include power windows ($101.30), AM/FM cassette stereo ($337.05) and backlight louvers ($171.00). Open the trunk and you'll also find the original space saver spare tire and trunk mat. It's almost as if a time machine set the clock back to 1971, loaded up this behemoth, and transported it back to 2017. Another astonishing feature is this car's mileage. No, your eyes aren't deceiving you. This car truly has only 2,010 miles on the odometer. Chances are, this is the lowest mileage 1971 Cuda on the planet.
The car's original owner was Zach Reynolds, heir to the R.J. Reynolds tobacco empire. Zach was known for having an attachment to muscle cars (including a rocket-powered Ford Galaxie) and this Hemi Cuda was no exception. This car has spent most of its life crisscrossing the roads in tobacco country around Winston-Salem, North Carolina. And even though Zach died a few years ago in a plane crash, his spirit somewhat lives on in this car. Just pop open the ashtray and you'll find Winston cigarette butts that he smoked still there.
There were only 108 Hemi Cuda hardtops produced back in 1971. Factor in originality, mileage and condition and this has to be one of the finest that's still left. 1971 was also the last year for the Hemi Cuda. Between Uncle Sam and the insurance companies putting the squeeze on muscle cars, the era of high horsepower was coming to an end. If this car could speak, just think of all the stories it could tell.
Published May 30th, 2017
More Classic Car News & Article Categories:
Related Articles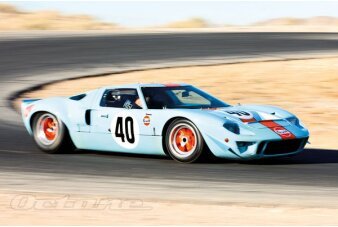 While every factory Ford GT40 is special, some are more special than others.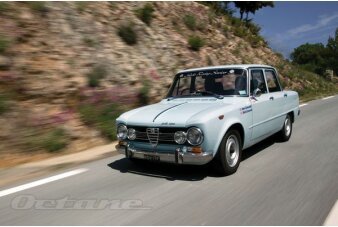 For the Linwoods historic rallying seems to come naturally.
Related Vehicles
×
1971 Plymouth Hemi Cuda: A Muscle Car Time Machine