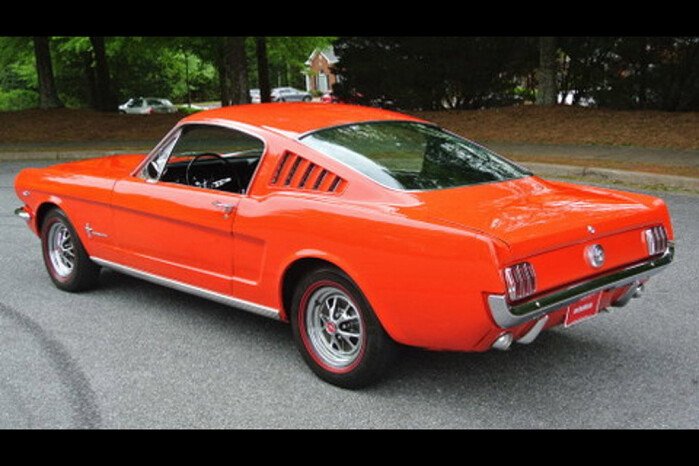 Author: Tommy Flanagan
If you're a fan of the Ford Mustang, you're probably familiar with the 1965–1967 Ford Mustang with the K-Code engine. This was the first high performance factory Mustang, sporting the 271-horsepower, 289-cubic-inch Hi-Po power plant. Since few buyers opted for the K-Code engine, it's now one of the rarer Mustangs out there.
The K-Code engine was initially available in the Ford Fairlane in the early 1960s. It made 271 horsepower and 312 lb-ft of torque and could propel these cars from 0 to 60 in less than 9 seconds. Realizing the motor's potential, Ford made it available in the Mustang for the 1965 model year.
Mustangs equipped with the K-Code engine came in coupe, fastback and convertible form. They are easily identified by the "High Performance 289" badging located on the front fender. Other significant enhancements include performance-minded drivetrain components such as the clutch, driveshaft and differential. In order to allow for dual exhausts, special reinforcements were made under the rear seat and in the rear frame rails. Rear brake lines were also repositioned to allow dual exhaust to be installed. Buyers who wanted more curb appeal could choose the optional GT Equipment Package. This package included foglamps, front disc brakes, racing stripes and dual-exhaust trumpets.
Ford knew performance was one of the main reasons most buyers purchased K-Code Mustangs. With that in mind, Ford did not equip these cars with amenities such as power steering or air conditioning. Also, the only transmission initially available was a 4-speed manual. An automatic transmission was not available until the 1966 model year.
So just what was included with the K-Code engine? High-performance connecting rods, pistons, lifters, cylinder heads and an Autolite carburetor were just a few of the upgrades installed on this engine. Chrome valve covers and an air cleaner with "289 High-Performance" lettering are another telltale feature of the K-Code engine. All K-Code cars also came with a larger 9-inch rear-axle ring instead of the usual 8-in installed on other Mustangs.
Ford knew that most buyers of the K-Code Mustang bought them with racing in mind. For that reason, they only received a 4-month, 4,000-mile warranty. And speaking of racing, this special Mustang was no slouch on the strip either. Sprints from 0 to 60 were recorded at around 6 seconds and quarter mile runs were achieved in the mid-14-second range. The Plymouth Barracuda Formula S equipped with a 4-speed manual was a second slower from 0 to 60 and nearly 2 seconds slower in the quarter mile.
Over the course of their three years of availability, only around one percent of buyers opted for this high-performance powerhouse. Today, pristine examples of this rare pony car can be found selling around the $60,000 mark. That is, if you can find one.
Find a Ford Mustang for sale
Published Jun 23rd, 2017
More Classic Car News & Article Categories:
Related Articles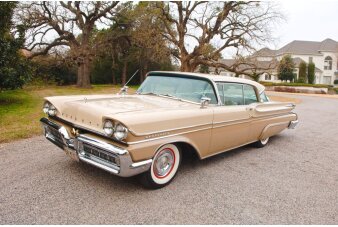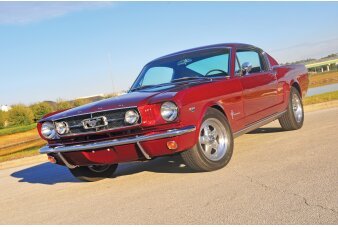 Mustang's third body style emerges.
Related American Classic Cars
×
1965-1967 Ford Mustang K-Code