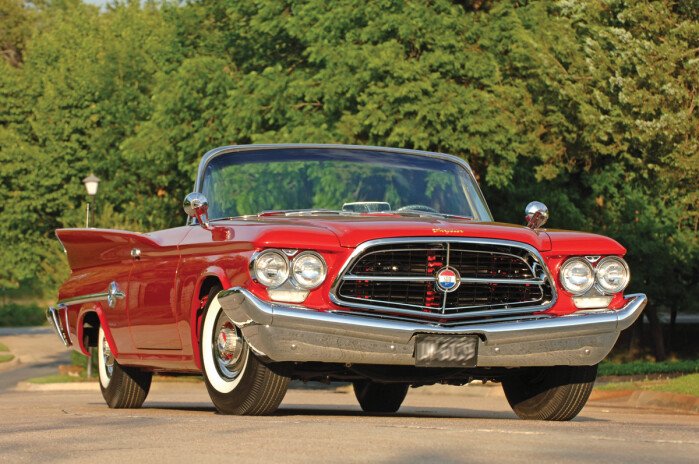 Text by Joe Babiasz, photos by Jerry Heasley


When the 1960 Chrysler 300F was unveiled to the public, it cemented the Chrysler Letter Series into a class of its own. Under the watchful eye of talented auto designer Virgil Exner, a small group of visionaries spent a massive amount of time massaging the clay into an iconic piece of Americana on wheels. While the 1960 Cadillac and Lincoln had incredible styling, only the 300F had both great styling and earthshaking performance. It was, in fact, considered a "gentleman's hot rod."
The 300F was an entirely new car from top to bottom. Earlier cars were manufactured with body-on-frame construction. The 1960 Chrysler was designed with unibody construction. This design decreased vehicle weight, reduced the number of component parts, and increased vehicle rigidity. Another advantage was added interior comfort accomplished by lowering the floor area at the footwells. Outside, new longer doors gave passengers added room to get in and out. The front grille carried over the Letter Series queues of previous years. The blacked-out aluminum front grille was comprised of a horizontal and vertical bar with the traditional Letter Series medallion at the intersection of the grille bars. Front bumpers arched upward at the ends with integral side bumper guards. The rear edge of the hood included non-functional louvers.

From the side, gently flowing horizontal feature lines started at the front fenders, kicked up mid-door, and then continued rearward to form an elegant canted fin with hockey stick-styled taillamps. In keeping with the 300 Series motif, a handsome horizontal spear with a circular red, white, and blue "300" medallion ran along each quarter panel. From the rear, Chryslers unique "toilet seat" spare tire outline was prominent on the decklid. This was perhaps the only like it or hate it design on the vehicle.
Published Dec 7th, 2015
More Classic Car News & Article Categories:
Related Articles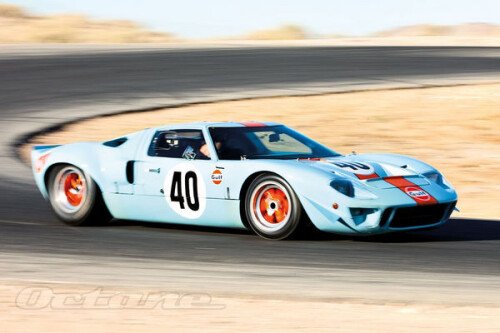 While every factory Ford GT40 is special, some are more special than others. The dazzling example featured here, chassis GT40P/1074, earns bonus points for at least three reasons..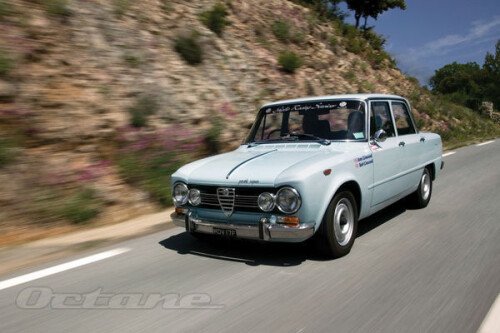 Not long after their first event together, Bob bought a standard road-going 1968 Alfa Romeo Giulia Super, and had it restored by Classicarco in Manchester. We spend a pleasant afternoon tossing it around the French countryside for Martyn
Advertisement
×
1960 Chrysler 300F