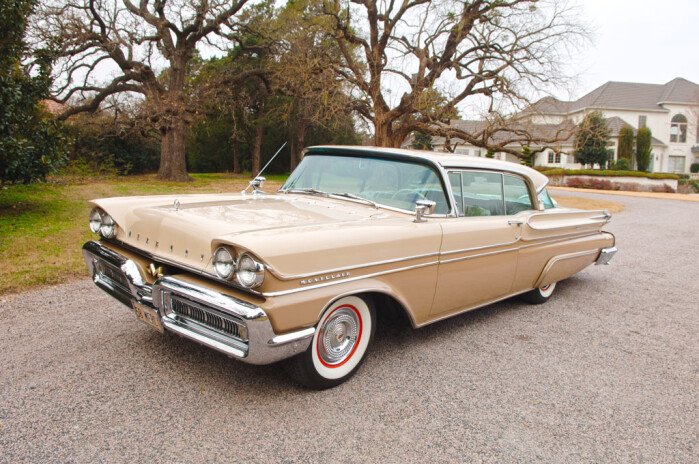 Photos by Jerry Heasley.


Nineteen fifty-eight wasn't a particularly good year for the Big Three. New car sales were lagging due to a recession, and some would say, a large dose of ugly designed into many new models. While Ford's Mercury division followed some of the questionable styling cues of 1958, the division would be remembered most for offering perhaps the first factory performance vehicle. What? A 1958 Mercury muscle car? But more on that later.

The Mercury was moderately redesigned for 1958. The product line included three models at the start of production with a fourth, the low-price Medalist, added mid-year. The 122-inch-wheelbase Monterey and Montclair models carried over from the previous year, and in an effort to gain a foothold on the high-end luxury market, the new Parklane made its debut. Riding on a new 125-inch chassis, it was a full seven inches longer than Mercury's other models. And while the Parklane gave the appearance of increased room, interior dimensions were nearly identical to the Monterey and Montclair.
Published Dec 7th, 2015
More Classic Car News & Article Categories:
Related Articles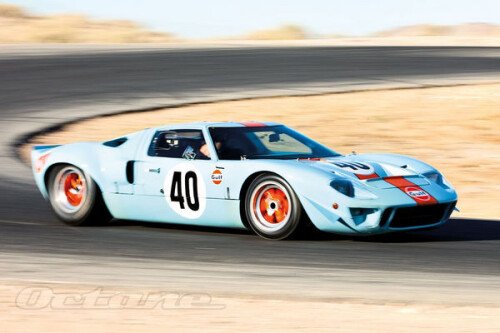 While every factory Ford GT40 is special, some are more special than others. The dazzling example featured here, chassis GT40P/1074, earns bonus points for at least three reasons..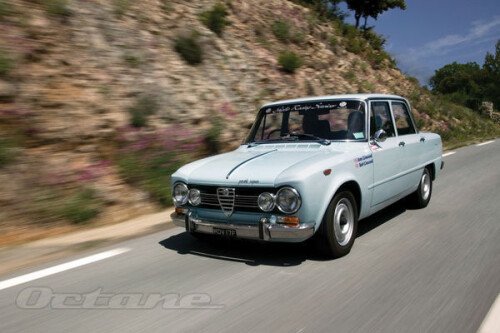 Not long after their first event together, Bob bought a standard road-going 1968 Alfa Romeo Giulia Super, and had it restored by Classicarco in Manchester. We spend a pleasant afternoon tossing it around the French countryside for Martyn
Advertisement
×
1958 Mercury Super Marauder