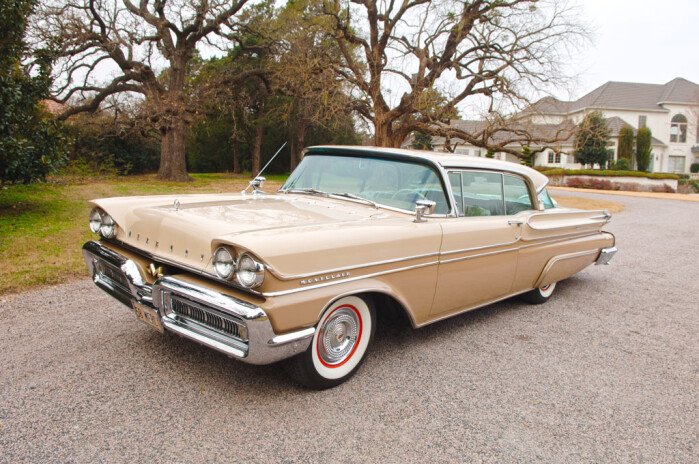 Photos by Jerry Heasley.


Nineteen fifty-eight wasn't a particularly good year for the Big Three. New car sales were lagging due to a recession, and some would say, a large dose of ugly designed into many new models. While Ford's Mercury division followed some of the questionable styling cues of 1958, the division would be remembered most for offering perhaps the first factory performance vehicle. What? A 1958 Mercury muscle car? But more on that later.

The Mercury was moderately redesigned for 1958. The product line included three models at the start of production with a fourth, the low-price Medalist, added mid-year. The 122-inch-wheelbase Monterey and Montclair models carried over from the previous year, and in an effort to gain a foothold on the high-end luxury market, the new Parklane made its debut. Riding on a new 125-inch chassis, it was a full seven inches longer than Mercury's other models. And while the Parklane gave the appearance of increased room, interior dimensions were nearly identical to the Monterey and Montclair. 

The moderately priced Monterey included front fender nameplates and simple body side moldings. Montclair models added chrome-accented headlamp doors and bright rocker moldings. A Turnpike Cruiser package was available in the Montclair model and included a power operated Breezeway rear window, illuminated side lamps on the roof sail panel, and twin antennas extending forward in a pod at the upper windshield area. Mercury's entire line redesigned the front fenders and hood that provided a more massive look to the front end. The optional bolt-on "Quadri-Beam" headlamps of 1957 were replaced with quad headlamps blended into wider front fenders. The front bumper highlighted twin grille inserts with vertical bars, and new style parking lamps. Positioned in the center of the grille was a large letter M. The highly sculptured quarter panels formed a horizontal concave insert. Taillamps with spaceship-like appendages provided a futuristic look. The license plate opening was tipped at a 45-degree angle. Exhaust tips exited out of half moon openings at each corner of the bumper.   

Inside, the Mercury was considered upscale. Buyers could order pleated seat covers in cloth, vinyl, or leather, and in single color or two-tone. Gauges were easy to read, and control knobs were positioned with the driver in mind. The automatic transmission was operated via Mercury's Keyboard Control panel, located to the left of the steering column. Buyers could opt for air conditioning, power windows, and a Seat-O-Matic memory power seat.

The big news for 1958 was Mercury's engine lineup. The 312 cubic-inch "Y" block was history as was the 368, and in their place were two new powertrains displacing 383 and 430 cubic inches. Marketed as the Marauder and Super Marauder, the larger powerhouse enabled the 1958 Mercury to become the first domestic vehicle to advertise a 400-horsepower engine. Both engines shared a common bore of 4.30 inches and a compression ratio of 10.5:1, and featured wedge-shaped combustion chambers designed into the block. Heads were designed to minimize hot spots by having no two exhaust valves positioned next to one another. Three horsepower ratings were available starting with the 312-horsepower 383, standard on the Monterey. Either a 330-horse 383 cubic-inch V-8 or the 360-horse Marauder 430 cubic-inch V-8 powered Montclair and station wagon models. The Marauder 430 was standard equipment in the Parklane. Power was transmitted to the axle via a three-speed manual, three-speed manual with overdrive, or a Merc-O-Matic three-speed automatic transmission.

In March, the little-known Super Marauder engine became available. Its 400 horsepower came from three two-barrel carburetors on top of the already powerful 360-horsepower Marauder engine. The Super Marauder could be ordered in any model including the relatively lightweight Medalist two-door sedan. When equipped with a three-speed manual transmission, a Mercury Super Marauder couldn't be beat and was considered by many to be the first factory muscle car. It's unknown as to how many Super Marauder Mercurys exist today, but with an estimated number less than 10, they are certainly a rare commodity.


Fuel For Thought
Super Marauder sales estimated at 100
6,407 Turnpike Cruisers were sold
Coolest roof antenna ever
"Breezeway ventilation" rear window provided great air flow


Specifications
Number built – 133,271
Construction – Body-on-frame
Engine – (2) 383 cubic-inch V-8s, (2) 430 cubic-inch V-8s
Power/Torque – 383 cubic-inch V-8s, 312 horsepower, 405 lb-ft torque, 330 horsepower, 425 lb-ft torque, 430 cubic-inch V-8s, 360 horsepower, 480 lb-ft torque, 400 horsepower, 480 lb-ft torque
Transmissions – Three-speed manual, three-speed manual with overdrive, three-speed automatic
Suspension front – Unequal length upper and lower control arms with coil springs and stabilizer bar
Suspension rear – Semi-elliptical leaf spring
Steering – Ball and rack
Brakes – 11-inch front and rear drums
Length/width/height – 213.2/81.1/56.5 (Monterey and Montclair)
Wheelbase – 122 inches (Monterey and Montclair)
Weight – 4,300 lbs.
0-60mph/quarter mile – 10.0 seconds, 18.0 seconds at 80 mph (Motor Trend, June 1958 (360-hp Parklane)
Top speed – 115 mph est.
MPG – 11 - 13 mpg
Price  – MSRP - $3,284 (Montclair two-door hardtop); Today – $6,425 - $18,100


Insurance cost
Insurance cost is $175/year for an $11,800 1958 Mercury Montclair. This is based on 3,000 miles per year of pleasure driving.
*Based on a quote from Heacock Classic Car Insurance, www.heacockclassic.com


Engine – The Lincoln/Edsel/Mercury (LEM) engine was entirely new and featured hydraulic lifters, a water-jacketed intake manifold, and a crank-driven power steering pump. Compression ratio was 10.5:1 for all engines.


Handling – At nearly 4,300 lbs., the Mercury wasn't considered nimble by any standard. Chassis engineers designed the suspension for a luxury car ride.


Alternative
1958 Pontiac Starchief
Number built – 13,888 (two-door hardtop)
0-60/quarter mile – 8.2 seconds, 17.1 seconds at 88 mph
Top speed – N/A
Price – MSRP - $3,122; Today – $12,200 - $27,300

Alternative
1958 Plymouth Fury
Number built – 5,303
0-60/quarter mile – 7.7 seconds, 16.1 seconds at 86 mph
Top speed – N/A
Price – MSRP - $3,067; Today – $16,800 - $28,500


Strong Points
Available at reasonable prices
Optional 430 cubic-inch engine makes it quick
Luxury ride


Weak Points
Aftermarket parts not readily available
Quirky styling
Un-restored vehicles have typical rust issues


Vehicle Category
Owners still enjoy driving and showing their Mercurys in local car shows. Their uniqueness adds flavor, as compared to some of the other popular makes.


What To Pay
1958 MERCURY MONTCLAIR
MSRP – $3,284
Low – $6,425
Average – $11,800
High – $18,100
*Based on prices from NADA.


Parts Prices
Very few aftermarket parts exist. Owners must search swap meets and wrecking yards for restoration parts.


Websites
www.motorcitymarauders.com
www.mercurymarauder.net
www.ford-mel-engine.com


Books
55 years of Mercury: The Complete History of the Big M by John Gunnell
Mercury Automobiles 1939-1959 Photo Archive by James Moloney
Mercury Gold Portfolio 1947-1966 by R.M. Clarke


Review
When the dust finally settled, the 1958 Mercury wasn't the sales success Ford envisioned. However, the division offered unique styling and an incredibly powerful engine to the mid-price field and today, Mercury is finally gaining the respect it deserves in the collector car market.
Published Dec 7th, 2015
More Classic Car News & Article Categories:
Related Articles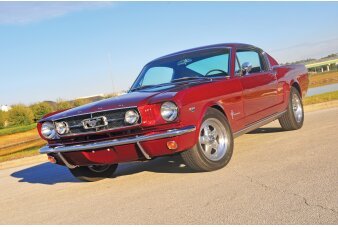 Mustang's third body style emerges.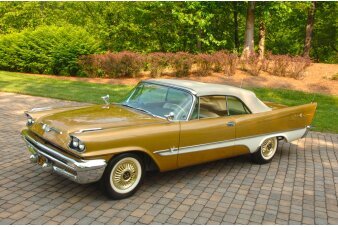 The mid-Fifties were good times for DeSoto.
Related Muscle & Pony Cars
×
1958 Mercury Super Marauder