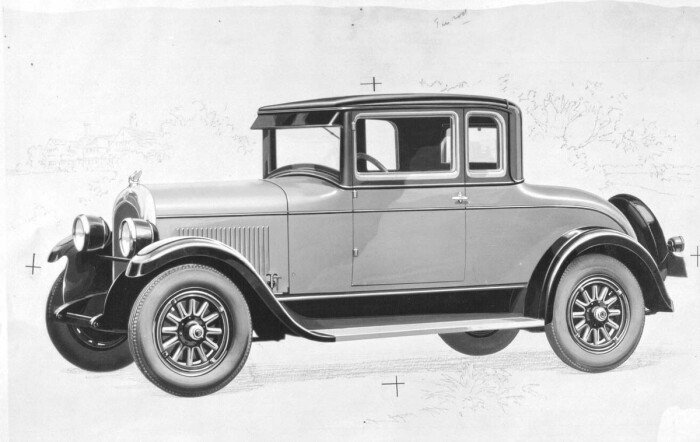 Chrysler Corporation was formed when Walter P. Chrysler purchased the ailing Maxwell-Charmers Car Company, a company of which he was the Chairman of the Board. On June 6, 1925 papers were signed to establish the new Chrysler Corporation. It was Chrysler's dream to develop exceptionally high quality automobiles and sell them at a moderate price. It was a perfect time for Chrysler to get into the automobile business, as the economy was booming and consumers were falling in love with the automobile. It was, however, important to note that Walter Chrysler was a perfectionist with a deep mechanical background. This aspect, probably more than anything, helped to make Chrysler Corporation grow quickly.

When the Chrysler vehicle first debuted in 1924, it was well received by the public. Available in three models, the Chrysler was immediately recognized as a high quality automobile. By the end of the first year, 31,667 cars were sold. The two prominent selling points were the available 68 horsepower, seven main bearing six-cylinder engine and four-wheel hydraulic brakes, considered a rarity in Chrysler's price field.

Chrysler chose to promote the performance of his new vehicles by using a unique model number designator for each model, which indicated the top speed attained by that model with a full load of passengers. In 1927, the Chrysler "50," "60" and "70" reached those exact speeds. Traveling 70 mph was considered quite fast for any vehicle in 1927.

The entry-level "50" rode on a 106-inch chassis. The Model 50 had a total of eight body styles, including three closed-body styles built by the Budd Corporation, a well-respected body producer. Interiors were of quality materials, and seats were covered in either a soft woolen texture or Spanish leather. A 170ci, four-cylinder flathead engine rated at 38 horsepower powered all series 50 models. While the engine was smaller in size to the 1926 Chrysler model, it provided similar performance. The rumble seat roadster first became available in 1927. Model 50 prices ranged from $750 to $830.

The mid-level series 60 was an all-new car, introduced as a mid-1926 model and became Chrysler's lowest price six-cylinder model. The 218ci six-cylinder engine was extremely smooth-running, primarily because of its seven main bearings and precise tolerances that Chrysler demanded. Prices for the series 60 ranged from $1,075 to $1,245.

Chrysler series 70 was considered the premium model. Its new body style lowered the height of the vehicle with the use of 18-inch diameter wheels, flatter springs and a redesigned roofline. Available in 12 body styles, the Model 70 was powered by a 288ci six-cylinder engine, which pushed the car to a top speed of 70 mph. Inside, the seats were covered in high-grade mohair. The instrument panel included all of the necessary gauges housed in an indirectly-lit, walnut-finished oval instrument panel pod. Roadsters were equipped with a locking compartment on the passenger side to hold golf clubs. Retail prices for the series 70 ranged from $1,395 to $1,895.

In just a few short years, Walter P. Chrysler took his company from an unknown automotive manufacturer to fourth in the industry, with sales in 1927 of 192,083 vehicles. His success began with a vision to build exemplary quality cars at a mid-price cost, and it's clear the public saw that.
Fuel for Thought
Performance was considered excellent for the price-point
Chrysler became the fourth largest manufacturer for 1927


Specifications
Number built
Published Dec 7th, 2015
More Classic Car News & Article Categories:
Related Articles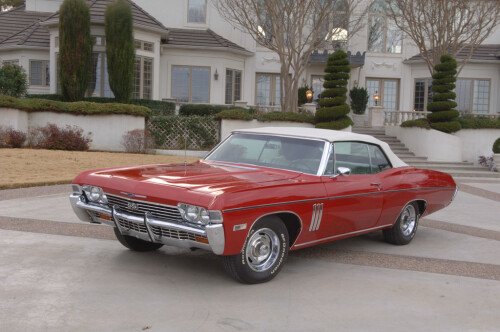 A viable alternative that's still daring and different, the 1968 Chevy Impala SS 427. SS 427 Impalas are very distinctive and unique. Sales were modest, so finding an Impala SS 427, especially a convertible, could be a little challenging.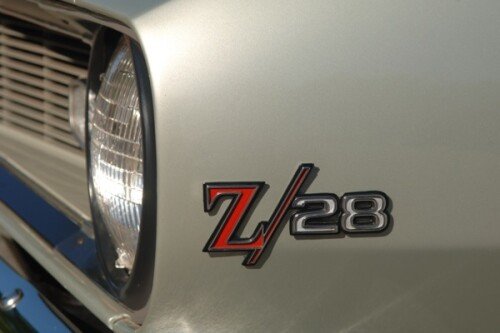 Z28 is the most famous Chevrolet RPO code ever. No other option code has become so synonymous with high performance. Other option codes have been used for well-known packages such as Z22 and Z27, but the option names/descriptions became famous, not the RPO number.
Related American Classic Cars
Advertisement
×
1927 Chrysler Guide