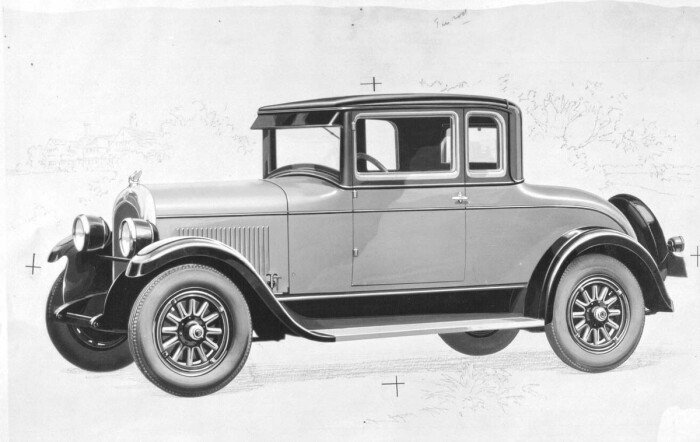 Chrysler Corporation was formed when Walter P. Chrysler purchased the ailing Maxwell-Charmers Car Company, a company of which he was the Chairman of the Board. On June 6, 1925 papers were signed to establish the new Chrysler Corporation. It was Chrysler's dream to develop exceptionally high quality automobiles and sell them at a moderate price. It was a perfect time for Chrysler to get into the automobile business, as the economy was booming and consumers were falling in love with the automobile. It was, however, important to note that Walter Chrysler was a perfectionist with a deep mechanical background. This aspect, probably more than anything, helped to make Chrysler Corporation grow quickly.

When the Chrysler vehicle first debuted in 1924, it was well received by the public. Available in three models, the Chrysler was immediately recognized as a high quality automobile. By the end of the first year, 31,667 cars were sold. The two prominent selling points were the available 68 horsepower, seven main bearing six-cylinder engine and four-wheel hydraulic brakes, considered a rarity in Chrysler's price field.

Chrysler chose to promote the performance of his new vehicles by using a unique model number designator for each model, which indicated the top speed attained by that model with a full load of passengers. In 1927, the Chrysler "50," "60" and "70" reached those exact speeds. Traveling 70 mph was considered quite fast for any vehicle in 1927.

The entry-level "50" rode on a 106-inch chassis. The Model 50 had a total of eight body styles, including three closed-body styles built by the Budd Corporation, a well-respected body producer. Interiors were of quality materials, and seats were covered in either a soft woolen texture or Spanish leather. A 170ci, four-cylinder flathead engine rated at 38 horsepower powered all series 50 models. While the engine was smaller in size to the 1926 Chrysler model, it provided similar performance. The rumble seat roadster first became available in 1927. Model 50 prices ranged from $750 to $830.

The mid-level series 60 was an all-new car, introduced as a mid-1926 model and became Chrysler's lowest price six-cylinder model. The 218ci six-cylinder engine was extremely smooth-running, primarily because of its seven main bearings and precise tolerances that Chrysler demanded. Prices for the series 60 ranged from $1,075 to $1,245.

Chrysler series 70 was considered the premium model. Its new body style lowered the height of the vehicle with the use of 18-inch diameter wheels, flatter springs and a redesigned roofline. Available in 12 body styles, the Model 70 was powered by a 288ci six-cylinder engine, which pushed the car to a top speed of 70 mph. Inside, the seats were covered in high-grade mohair. The instrument panel included all of the necessary gauges housed in an indirectly-lit, walnut-finished oval instrument panel pod. Roadsters were equipped with a locking compartment on the passenger side to hold golf clubs. Retail prices for the series 70 ranged from $1,395 to $1,895.

In just a few short years, Walter P. Chrysler took his company from an unknown automotive manufacturer to fourth in the industry, with sales in 1927 of 192,083 vehicles. His success began with a vision to build exemplary quality cars at a mid-price cost, and it's clear the public saw that.



Fuel for Thought
Performance was considered excellent for the price-point
Chrysler became the fourth largest manufacturer for 1927


Specifications
Number built – 167,843 units
Construction – Body-on-frame
Engine – 170 cubic-inch four-cylinder (series 50), 180.2 cubic-inch six-cylinder (series 60), 218 cubic-inch six-cylinder (series 70)
Power– 38hp (series 50), 54hp (series 60), 92hp (series 70)
Transmission – Three-speed manual
Suspension front – Tubular front axle with semi-elliptical leaf springs
Suspension rear – Live axle with semi-elliptical leaf springs
Steering – Worm and sector
Brakes – Mechanical brakes (series 50), Lockheed hydraulic four-wheel drum (series 60 and 70)
Length/width/height – 156 inches (series 60)
Wheelbase – 106 inches (series 50), 109 (series 60), 112 inches (series 70)
Weight – 2,845 lbs. shipping weight (Model 70 Roadster)
0-60mph/quarter mile – N/A, however Chrysler stated 5-25 mph in 7 seconds in the Model 70 series.
Top speed – 50 mph (series 50), 60 mph (series 60), 70 mph (series 70) (per Chrysler Corporation)
MPG – 20-25 mpg
Price – MSRP - $1,125 (Model 60 2 Door Coupe); Today – $4,650 - $11,400


Engine
Chrysler engineering was considered to be the best within the mid-price field. The seven-main bearing six-cylinder was a smooth running engine with a unique three-mount engine to chassis attachment. All Chrysler engines were well-known for their reliability.


Handling
Handling was typical for its time. Chrysler, like most other manufacturers, had a straight front axle along with front and rear leaf springs. With the high center of gravity, taking a turn meant holding onto something in order not to get shifted around inside the cabin.


Strong Points
Premium appointments for a mid-price car
High quality engineering
Seven main bearing six-cylinder was smooth and powerful


Weak Points
Can be difficult to find parts
Not considered a popular hot rodding car
Difficult to find


What to pay
1927 Chrysler 60 2 Door Coupe 2 Passenger
MSRP – $1,125
Low – $4,650
Average – $7,700
High – $11,400
*Prices courtesy of NADA, www.nadaguides.com


Insurance cost
Insurance cost is $123/year for a stock 1927 Chrysler coupe valued at $7,700. For a modified vehicle, insurance cost is $250/year. This is based on 3,000 miles per year of pleasure driving.
*Based on a quote from Heacock Classic Car Insurance, www.heacockclassic.com


Parts Prices
Hubcap – wooden wheel - $110.00** each
Interior door handle and screw-on escutcheon - $135.00
Interior tee handle and screw-on escutcheon - $130.00
Stewart aluminum vacuum tank top - $198.00
Brass water jacket - Model 70-72-75-77-80-80E - $140.00/pair
*Based on information from Vintage Reproductions, www.vintageandclassicreproductions.com
**Prices listed are in Australian dollars. Contact information for American buyers is available on the company's website.


Alternative
1927 Buick
Number built – 250,116 units total production
Price – MSRP – $1,195 (2 Door Coupe); Today – $8,450 - $20,900

Alternative
1927 Studebaker
Number built – 7,949 units (120-inch wheelbase), 9,405 units (127-inch wheelbase)
Price – MSRP – $1,245 (2 Door Business Coupe); Today – $5,650 - $12,850


Vehicle Category
A restored 1927 Chrysler will be used on a semi-regular basis to local shows and other events. It is the type of car that owners enjoy talking about, being something other than the typical Ford or Chevrolet. The same goes for a hot rodded Chrysler. Most people wouldn't know it is a Chrysler, which makes it a fun choice for a hot rod.


Books
Walter P. Chrysler Story by Mike Peterson
Chrysler Engines 1922 to 1998 by Willem L. Weertman
Chrysler by Dennis Adler
Chrysler Heritage: A Photographic History by Michael W.R. Davis
Chrysler: The Life and Times of an Automotive Genius by Vincent Curcio


Websites
www.chryslerclub.org
www.allpar.com
www.mopar-ring.org


Review
The 1927 Chrysler was the epitome of a high-price vehicle at a mid-price cost to consumers. Owners received the value of Walter P. Chrysler's commitment to vehicle perfection, including a seven main-bearing engine, unique engine attachment points that reduced vibration and a Lockheed four-wheel hydraulic brake system rarely seen in mid-priced cars. With a top speed of 70 mph from its high-end model, Chrysler was on its way to set new records and build its brand.
Published Dec 7th, 2015
More Classic Car News & Article Categories:
Related Articles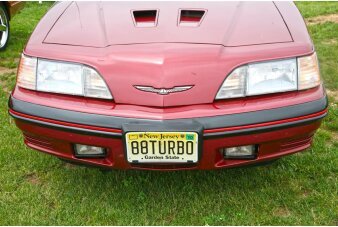 We've picked 11 classics, built between 1965 and 1998 that we feel offer a great blend of style, individuality, performance and some cases,...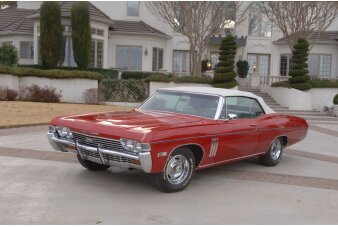 A viable alternative that's still daring and different.
×
1927 Chrysler Guide