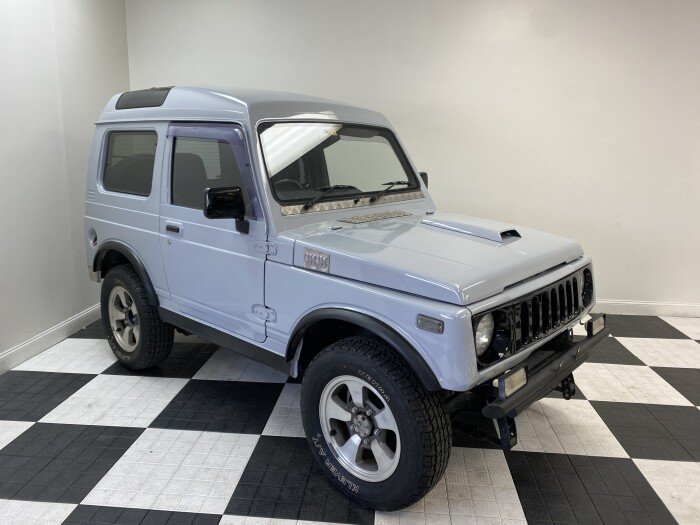 Table of Contents
What Classics Can You Buy with $10k?
If you're just starting out on your classic car or classic truck ownership journey, you might not have an extra $25,00 to $100,000 lying around in disposable cash but that shouldn't stop you from your dream of owning a classic. Owning a classic car can be surprisingly affordable and dare we say, even "cheap." So we say "Ditch the Grey Poupon" and all the pomp and circumstance. While none of these classics will make an appearance at the Amelia Island Concours, that doesn't matter to us. As long as you're having fun, whether working in the garage or driving around town with a smile, that's what matters most.
What research did we do for this article? We spent numerous hours analyzing vehicles priced under $10,000, reviewed the features of countless individual listings for each model, compared those listings under $10k to listings priced over $10k, read in-depth listing descriptions about each vehicle listed on our site from the seller, and lastly, we reviewed and consulted with internal automotive experts from the Autotrader and Kelley Blue Book editorial team.
When we put researched and authored this article, there were 2,631 classic cars for sale under $10,000 on our site. We put together this list from a wide range of vehicle and body style categories although we did leave off some obvious candidates like the Volkswagen Beetle, Chevrolet C/K Truck, and the Ford F150, all of which had many listings under $10,000. As always, every vehicle photo below was from an actual listing on our site priced at or under our $10k budget. Maybe you'll be inspired by this list and buy your first classic or maybe you'll add a quirky new vehicle to your existing garage. And yes, we ranked these classics in order of our personal preference. Feel free to agree or disagree.
#1 Suzuki Jimny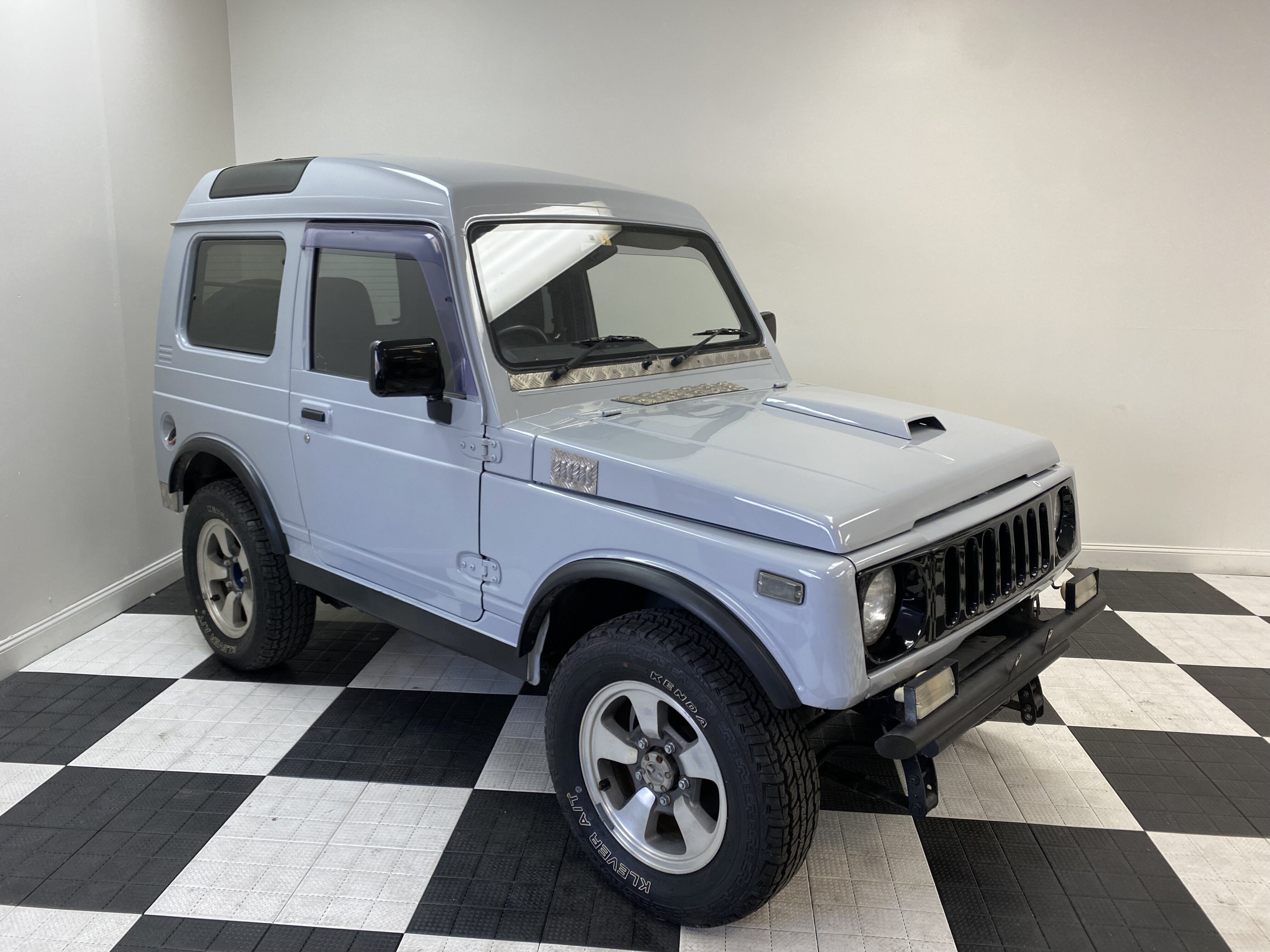 This 2nd Generation
1991 Suzuki Jimny
high-top version was listed for $9,900 by
Nomad Auto Imports
.
In the U.S. you might be familiar with the Suzuki Samuri and GEO Tracker but the Suzuki Jimny was a Japanese KEI class SUV. The JA12 series of the Jimny usually featured a 660cc, three-cylinder engine powered by a 5-speed manual transmission along with a right-hand drive, and air conditioning. All generations of the Jimny have a manual part-time four-wheel drive (4WD) transmission with the default transmission being two-wheel, rear-wheel drive. When we say "manual" 4WD, you must adjust the axle locks on all four wheels to enable the 4x4 drive; there is no button inside the cabin that you press. Jimnys have no center (interaxle) differential and reach a top speed of only 65mph. Most KEI vehicles are known for having cramped interiors, but the high-top edition has a taller roof with more interior space and an added window to the top of the rear. This is why we think the styling is almost, dare we say, reminiscent of an early 1990's Land Rover Defender 90 and these boxy lines make it stand out in a crowd. Legally, you must wait 25 years to import a Jimny but the early 1990s models meet that import wait requirement, so they are legal to own and drive in the U.S. The 2nd generation Jimny was produced from 1981 – 1998.
Suzuki Jimny price and suggested model years
Vehicle category: Import Classic
Recommended model years: 1990-1998 (especially the High-Top version)
Budget pricing: $6,000 - $12,000
Premium pricing: $15,000 - $25,000
#2 Toyota 4x4 Pickup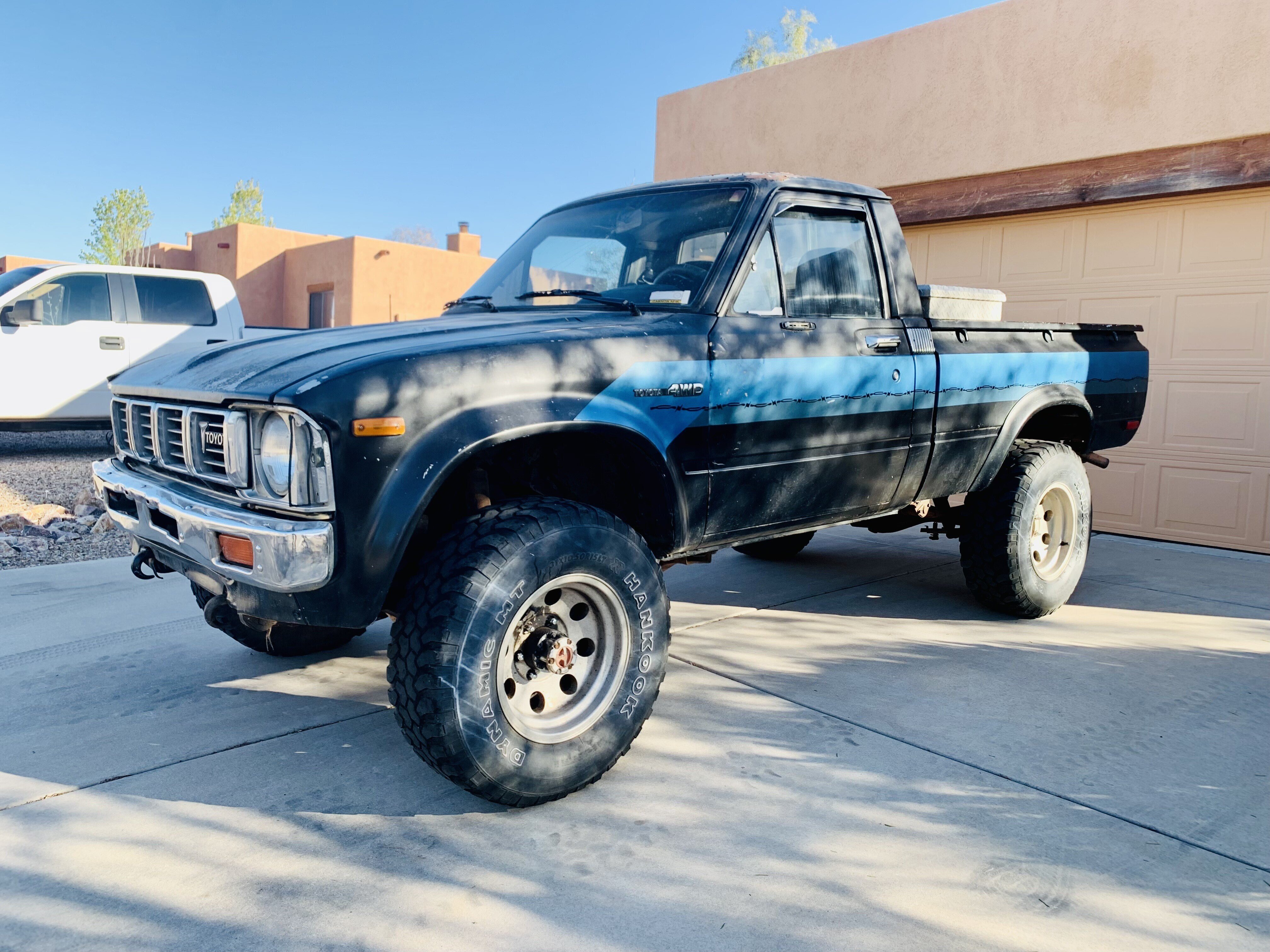 A
private seller
was asking $7,000 for this
1981 Toyota Pickup
Regular Cab Deluxe.
Rugged, durable, reliable and stylish, the Toyota Pickup, was the predecessor to the Toyota Hilux. Americans love their trucks and Toyota scored big with the Pickup similar to their success with the J 40 Land Cruiser. Some swear that the Toyota Pickup and the Hilux is almost indestructible; just ask the YouTuber WhistlinDiesel. A simple utilitarian truck, air conditioning was optional, and all your instrument dials are analog (of course). A 1985 SR5 Pickup with a short bed appeared in the 1980's movie "Back to the Future" and you'll find many versions emulating that same styling seen in the movie. A V6 engine was added starting with the 1988 model year. Models that have a lift kit and larger tires seem to be priced higher. The downside of these trucks: they can be susceptible to rust, they're slow, and the ride can be a bit bouncy. When we looked at all the Toyota Pickups listed at $10,000 or less, there were only 8 listings nationwide.
Toyota Pickup price and suggested model years
Vehicle category: Classic Truck
Recommended model years: 1984 – 1991 (4th and 5th generations)
Budget pricing: $6,500 - $10,000
Premium pricing: A solid Toyota Pickup can command between $30,000 - $50,000. For $20,000, you'd be pleasantly surprised at what you can find.
#3 Porsche 944 (Coupe)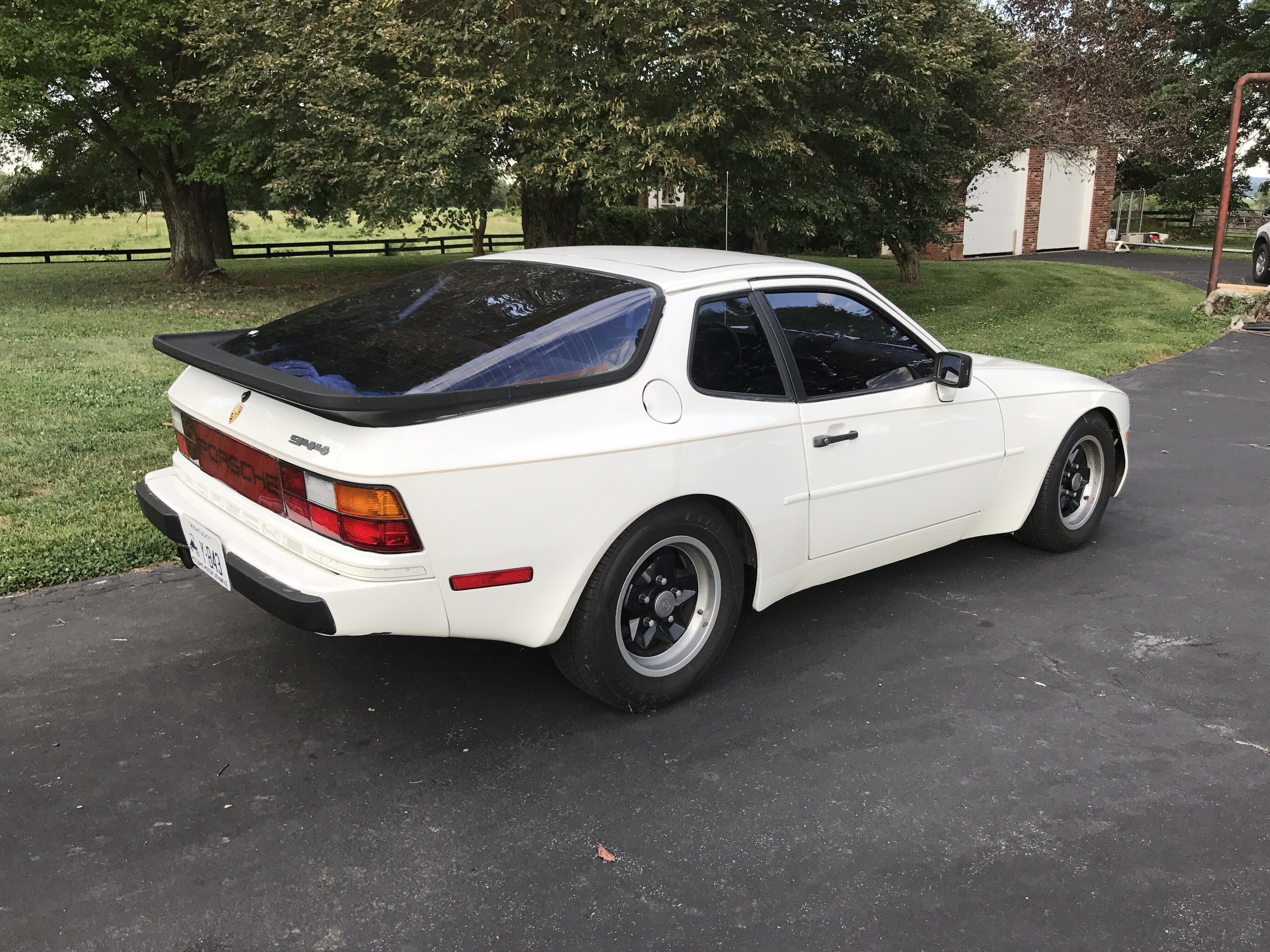 This garage-kept
1983 Porsche 944 Coupe
with 127,340 miles was listed for sale by a private owner for $7,999.
Finding a 944 under our $10k price point isn't something you see every day. When we put this list together, there were 58 Porsche 944s listed for sale, of which 4 were priced under $10,000. The knock on the front-engine 944 has always been with the plastic parts, high maintenance costs and the electronics. Die-hard 944 owners think the perception of them as being unreliable is untrue. Perhaps there is a lot of misinformation out there. 1982 was the first model year of the 944. A 944 Turbo, produced from 1985-1991, may also be of interest to you but expect to pay at least $20,000 for one.
Porsche 944 price and suggested model years
Vehicle category: Import Classic
Recommended model years: 1983 - 1989
Budget pricing: $8,000 - $10,000 if you're willing to wait
Premium pricing: $30,000 - $50,000 but we think for $13,000 - $22,000, you might find a solid 944.
#4 Mercedes-Benz 380SL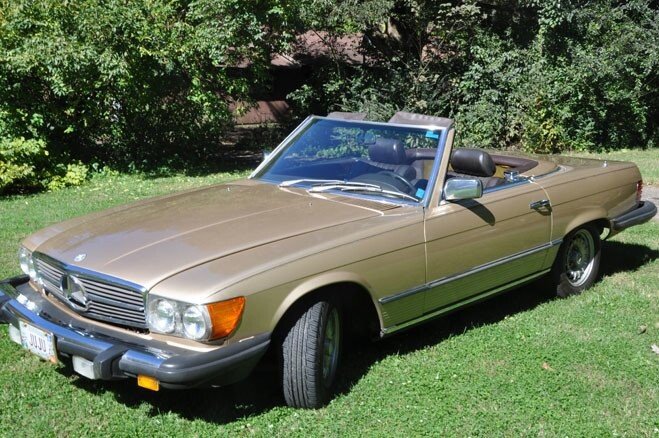 This
1982 Mercedes-Benz 380SL
with both a soft and hard top was listed for $7,500 by a private seller.
The 380SL was among the second longest running single series in Mercedes-Benz history after the G-Class and was in production from 1971 - 1989. When we put together this list, there were 102 Mercedes-Benz 380SL listed on our site and only 13 of those were listed for under $10,000 or less. These are not fast cars and are meant more for leisurely cruising. When looking at these early 80's 380SL's, potential buyers should know that the 1981-1983 models had a single row timing chain and unless it had been converted to double row, then the accepted wisdom is to pass. Converting a 380SL's single row timing chain car to a double row timing chain could cost between $3,000 - $5,500. Rust can be a major issue with these models as well so look carefully in all the suspected areas. If the canvas top needs to be replaced, you'll be looking at $600 - $1,000. A hard top will cost at least $1,200 or more. A word of caution: the cheapest 380SL could turn out to be the most expensive 380SL.
Mercedes-Benz 380SL price and suggested model years
Vehicle category: Import Classic
Recommended model years: 1984 - 1989
Budget pricing: $8,000 - $10,000
Premium pricing: $22,000 - $45,000
#5 Jeep Wrangler (YJ)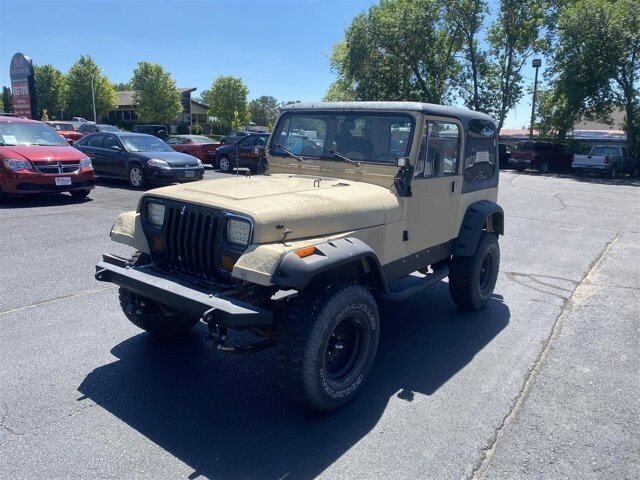 This
1989 Jeep Wrangler
with a hard top was listed for $7,500 by
B and B Auto Sales
.
The Jeep Wrangler has been in production since 1986 and while recent model years can cost between $35,000 to $55,000, there are opportunities to find an Wrangler under $10,000 if you're willing to search far and wide. Reliable, rugged and an American icon, Wrangler parts and aftermarket options can be found almost everywhere. Demand for these Jeeps has been very consistent and if you make the right improvements you'll easily find a buyer and turn a profit should you need to sell it in the future. You may want to read our article "Buying a Used Jeep Wrangler: Everything You Need to Know" which covers the model years from 1987 – 2020.
Jeep Wrangler price and suggested model years
Vehicle category: American Classic
Recommended model years: 1987 – 1990
Budget pricing: $7,000 - $12,000
Premium pricing: $22,000 – $40,000
#6 MG Midget (MkIII)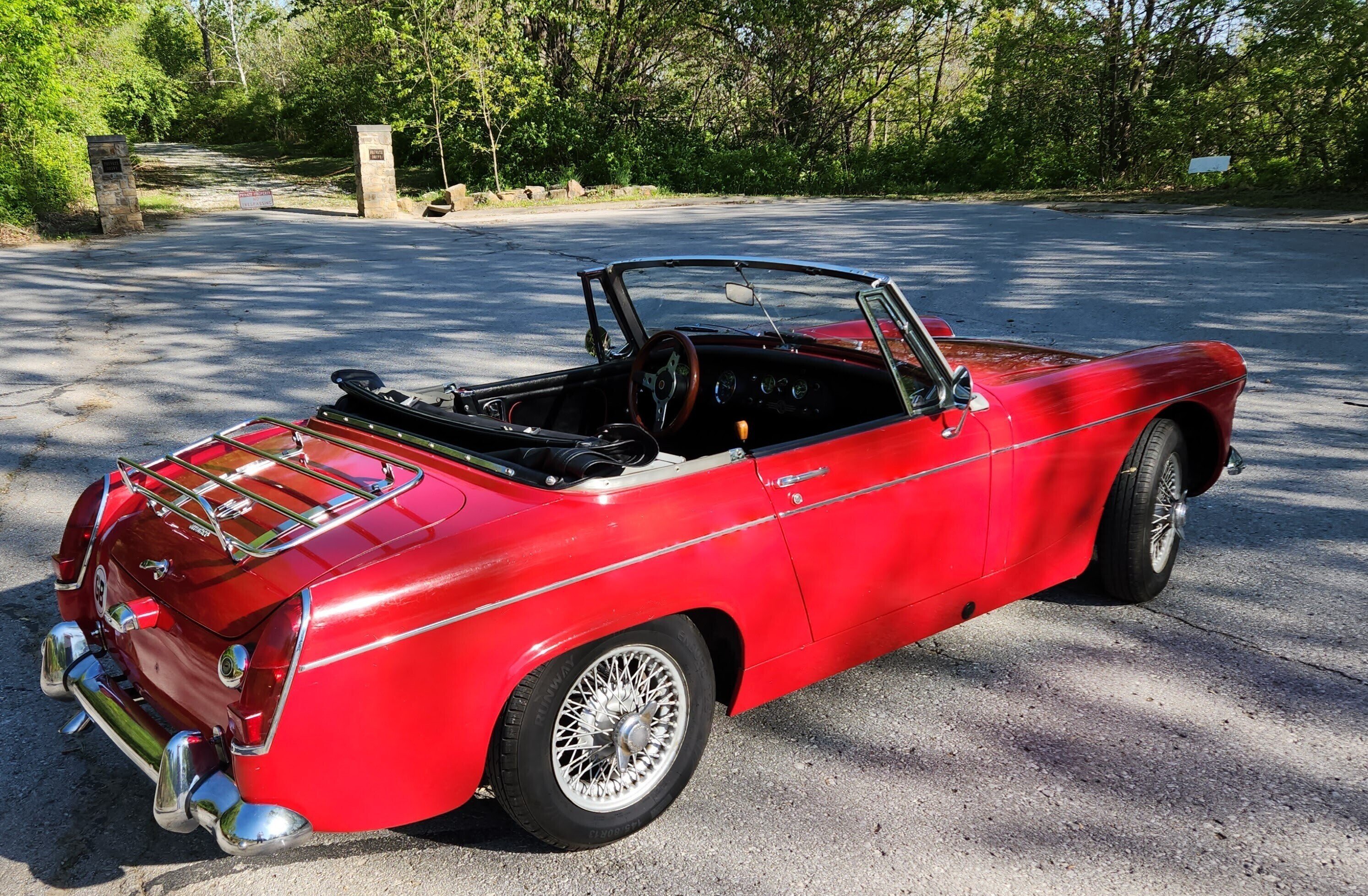 This
1967 MG Midget
with just over 70,000 miles was listed for $6,500 by a private seller.
The British MG Midget is a simple, affordable, and scrappy classic car. Legend has it that the Midget was one of the cars that inspired the original MAZDA Miata. Simple in its design, the Midget has only four fuses and is easy to work on if you like to tinker with cars. We spoke with a British gentleman who has owned one for years and said that its "enduring qualities allow it to bring it back from the brink of any trouble that might arise. The car is a little runt but sticks to the road quite nicely." Beware that MG's have long suffered from "the bachelor lean" since the car is usually occupied by the driver only and the fix is usually to replace the coil springs and/or loosen up the front bushings. The Midget can be a bit unpredictable, and their mechanical design is a little illogical, but at least parts can easily be found online. English racing green is one of the more in-demand colors. Almost half of the Midget's listed on our price were available for $10,000 or less, the highest percentage of any vehicle on this list.
MG Midget price and suggested model years
Vehicle category: Import Classic
Recommended model years: 1974 or earlier with chrome bumpers. After 1974, U.S. regulators made MG change the bumpers to plastic.
Budget pricing: $6,500 - $9,500
Premium pricing: $15,000 or more
#7 Chevrolet Corvette (C4)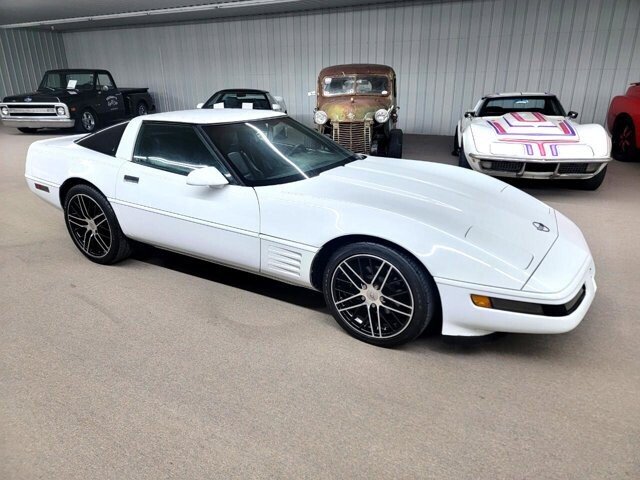 This
1992 Chevrolet Corvette
was listed for $8,490 by
Vaughn's Classic Cars
.
Since the Corvette has been in production dating back to 1953, this means there are always plenty of Corvettes for sale. When we looked at all our listings, there were nearly 2,900 Corvettes for sale and 76 were under the $10,000 price point with most being from the 4th generation (C4), specifically the 1987 – 1994 model years that represent 2 years after the generation started and 2 years before it ended. We like the overall durability and reliability of the Corvette compared to other sports cars and you can always find someone to perform repairs on them, even if some of those repairs can be costly. Some of the most common major problems with the C4 generation include head gasket leaks and they can be susceptible to rust. Check the durability of the clutch before you buy one as this can cost around $2,000. Sure, some folks look down on the C4, but don't let them dissuade you.
Chevrolet Corvette C4 price and suggested model years
Vehicle category: American Classic
Recommended model years: 1987 – 1994 (4th Generation)
Budget pricing: $8,000 - $10,000
Premium pricing: For $15,000 - $25,000 you can get a decent C4 while premium versions are $35,000+.
#8 MINI Cooper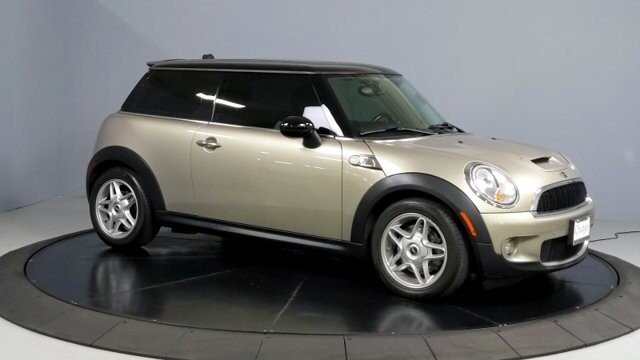 This
2009 MINI Cooper
was listed for $9,999 by
Greater Chicago Motors
.
The MINI Cooper earned a spot on our list because of its attitude, history, lineage most notably from past MINI models. The Cooper packs a lot into a small and compact size. While every Cooper we found under $10,000 were from the 2005 – 2013 model years which are not technically not a "classic car", you can't deny their modern performance combined with classic styling and heritage. If you're thinking of buying a MINI, you may want to read Doug Demuro's article "Everything You Need to Know About Buying a MINI Cooper". The editors at Autotrader also agree with us and ranked the 2007 MINI Cooper the 8th best sports car under $10,000.
MINI Cooper price and suggested model years
Vehicle category: Modern Performance
Recommended model years: 2005 - 2013
Budget pricing: $6,000 - $12,000
Premium pricing: $14,000 - $28,000
#9 Datsun 1600 (Roadster / Fairlady)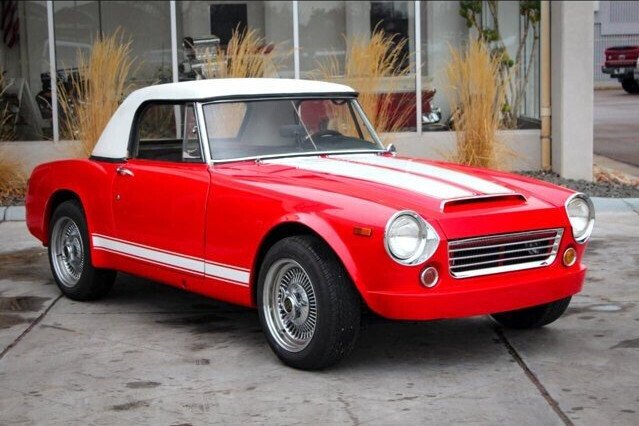 This
1967 Datsun 1600
was listed for $9,999 by
Conquest Classic Cars
.
This mass produced budget sports car, also known as the Datsun Sports, featured a 4cylinder, 1600cc engine with either a 4 or 5-speed manual transmission and competed with the likes of MG, Triumph, and Fiat. Although the Datsun 1600 is reliable, one downside is that parts can be hard to find and if the car requires body work, the panels will need to be made from scratch. Rust issues are also common in these cars so use a keen eye to look in the usual places before you buy one. Datsun also produced a 2000 version with a slightly larger engine. After the last model year in 1970, the 1600 was succeeded by the iconic Datsun 240Z.
Datsun 1600 price and suggested model years
Vehicle category: Import Classic
Recommended model years: 1965 – 1970 (SP311, SR311)
Budget pricing: $7,000 - $13,000
Premium pricing: $15,000 - $25,000
#10 Nissan Figaro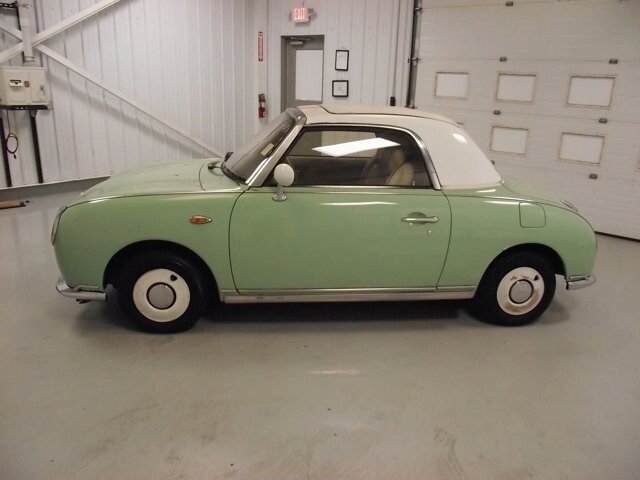 This
1991 Nissan Figaro
was listed for $8,989 by
Duncan Imports and Classic Cars
.
We're always looking for the unique, outlier in the market and the Nissan Figaro is just that. There were only 20,000 units produced, all right-hand drive, in the model's lone year of availability (1991). The Figaro is powered by a 1,000cc, 4-cyclinder engine with 3-speed automatic transmission along with styling that almost seems Italianish. Potential buyers had to enter a lottery to earn the right to buy one when they first went on sale. While Nissan historically produces highly reliable cars, you should know that most parts in the U.S. for the Figaro will be available online and may have to be shipped from overseas. The main problem areas with the Figaro are rust in the wheel arches and a leaky roof. With a top speed of around 50mph, the Figaro is best suited for local roads. Any lower end priced Figaro examples in the U.S. will need some cosmetic and mechanical investment but perhaps this represents a flipping opportunity for the savvy buyer.
Nissan Figaro price and suggested model years
Vehicle category: Import Classic
Recommended model years: 1991
Budget pricing: $9,000 - $12,500
Premium pricing: Most Figaro's sell for between $19,000 - $33,000.
If you liked this article, you may also be interested in reading our list of 10 classic cars you can buy under $15,000.
Published May 31st, 2023
More Classic Car News & Article Categories:
Related Articles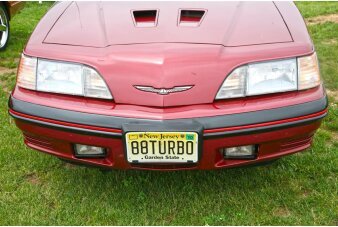 We've picked 11 classics, built between 1965 and 1998 that we feel offer a great blend of style, individuality, performance and some cases,...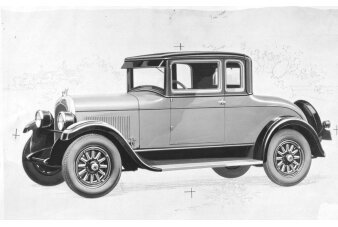 In just a few short years, Walter P. Chrysler took his company from an unknown automotive manufacturer to fourth in the industry, with...
Related American Classic Cars
×
10 Best Classic Cars Under $10,000