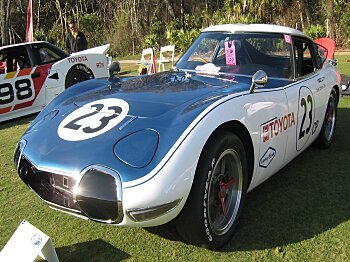 Like performance cars? The 2017 Amelia Island Concours d'Elegance has your ride.
Read More ›
Email Sign Up
Sign up to receive emails from Classics on Autotrader
By signing up you can expect:
Monthly Cruiser newsletter, keeping you in-the-know with exciting editorial content, current events and more
Opportunities to win cool stuff through periodic contests & promotions
Valuable offers from Classics on Autotrader and its partners
Buying Resources
Trivia Question
The 1965 Daytona Coupe was a modified 289 Cobra that won the 1965 FIA World Championship for the Shelby American race team. How many 1965 Daytona Coupes were built?
Sponsored By